Why a National Blood Service Commission is critical to safeguarding the lives of Nigerians by Dr E.J Suberu & Dr Adaeze Oreh
Editor's note: Dr E. J Suberu is the head, clinical services and Dr Adaeze Oreh is the head, planning, research and statistics for Nigeria's National Blood Transfusion Service, a division of the federal ministry of health. They write on the need for Nigeria to have a National Blood Service Commission.
Read below:
PAY ATTENTION: Click "See First" under the "Following" tab to see Legit.ng News on your Facebook News Feed!
Globally, it is recognised that for a healthcare delivery system to be effective, it must be supported by a robust supply of safe blood units that can be swiftly mobilised and transfused to patients in need of this lifesaving resource.
Some examples of health conditions where safe blood is required to save lives include road traffic accidents, trauma following disasters and acts of terror and conflict, bleeding during pregnancy and childbirth, and under-five children with anaemic heart failure from severe malaria and sickle cell disease. For these Nigerians, the prompt administration of a blood unit makes the difference between life and avoidable death.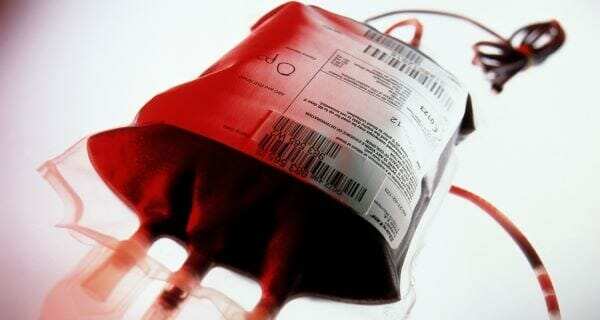 For Nigeria, the most populous country in sub-Saharan Africa, maternal mortality has remained an enormous challenge and progress towards drastically reducing the number of maternal deaths in the country has been slow despite strategies such as the promotion of deliveries in health facilities, in addition to the training and deployment of skilled health workers to underserved areas, especially at the grassroots. For these reasons, Nigeria contributes nearly one-quarter of all maternal deaths around the world. 
Research into the causes of the high maternal mortality in Nigeria and Sub-Saharan Africa have noted the huge contribution of blood transfusion services that are not adequately mandated and empowered to ensure the safety of blood and derived products across health facilities nationwide as a critical factor. 
The country's population has a high prevalence of infections that can be transmitted via blood transfusion with a negative impact on the safety of blood for transfusion. The World Health Organization (WHO) supported by blood transfusion research findings has continued to emphasise the need for blood to be sourced from voluntary, unpaid blood donors, as this greatly reduces the risk of infection and transmission of infections such as HIV, hepatitis B, hepatitis C and syphilis. However, voluntary donations of blood continue to pale in comparison to commercial blood donations given in exchange for a fee. 
Unfortunately, high-risk sexual behaviours and experimentation are predominant among commercial blood donors, heightening the risk of transfer of infections to unsuspecting patients during the transfusion of blood that has not been adequately screened. The situation, therefore, poses huge challenges to the country's efforts toward attaining blood transfusion safety. 
In December 2006, Nigeria developed a National blood transfusion policy through a published set of guidelines with the support of the United States President's Emergency Fund for AIDS Relief (PEPFAR) and U.S Centers for Disease Control and Prevention (CDC). This publication was designed to address many of the issues surrounding blood transfusion practices across healthcare facilities in the country.
The current structure of the National Blood Transfusion Service (NBTS) includes zonal blood service centres, state blood centres, the armed forces blood service, and private and other non-governmental health establishments to ensure universal coverage and the provision of safe, available, and affordable blood donor units of the country, down to the grassroots. The vision is of the National Blood Service is a centrally coordinated blood transfusion service which functions on a country-wide basis within the National Health Plan and in compliance with global standards and best practices, and standing out in excellence in Africa and the world.
Unfortunately, under the current structure of the National Blood Transfusion Service, the quality of blood services provided across the country cannot be robustly safeguarded, as unscrupulous and dangerous practices cannot be checkmated to ensure the safety of the lives of Nigerians for several reasons. The envisioned successes of Nigeria's Blood Transfusion Service are therefore far from being achieved. No law presently exists to investigate or prosecute establishments who by virtue of either a lack of the requisite qualifications or competencies collect, store and transfuse blood in a manner that jeopardises the lives of individuals who receive such blood with deadly outcomes in numerous instances. 
More so, if properly harnessed, fractionating blood into various products can become a foreign exchange earner for the country through the export of such products as well as treatment options for various ailment. A case in point is the use of plasma from a convalescent patient who recovered from COVID 19 as passive immunity and aid in the treatment of severe cases of COVID, it can also render protection for frontline health workers.
As a country desirous of aggressively tackling its health challenges and improving healthcare service delivery and health outcomes in the country, several steps must be taken to ensure this in blood safety, and the establishment of a National Blood Service Commission is central to these.
First, legal backing is required to empower the National Blood Transfusion Service to optimally carry out its role and functions as watchdog, ombudsman, and regulator for blood safety in Nigeria. Such a legal framework would adequately ensure the appropriate collection, processing and use of blood and blood products, and effectively enable the NBTS coordinate, monitor and regulate all activities relating to blood transfusion in the country. 
Secondly, a register of all establishments carrying out blood transfusion services and blood banks in both public and private sectors must be developed. This will ensure a comprehensive database of all facilities carrying out such services to assess such establishments and ensure their adherence to the requisite blood safety guidelines. 
PAY ATTENTION: Get the Latest Nigerian News Anywhere 24/7. Spend less on the Internet!
Third, a National Blood Service Commission would be empowered to inspect and accredit all blood transfusion service providers to ensure they perform and deliver services as prescribed in national guidelines. This is vital to enforcing high-quality standards in blood services nationwide.
Fourth, as a centrally coordinating body, an empowered National Blood Service Commission would collaborate with states of the federation to carry out blood transfusion services in line with the vision of the federal government of Nigeria and collaborate with law enforcement agencies to carry out its functions to achieve the necessary regulatory standards.
Your own opinion articles are welcome at info@corp.legit.ng— drop an email telling us what you want to write about and why. More details in Legit.ng's step-by-step guide for guest contributors.
Contact us if you have any feedback, suggestions, complaints or compliments. We are also available on Twitter.
Nigeria News: Abuja Hospital, Parents Speak on Historic Separation of Co-joined Twins | Legit TV
Source: Legit