Meet Sijibomi Ogundele, a souvenir hawker who built multi-million dollars real estate firm
- A former souvenir hawker, Sijibomi Ogundele, has proved being from a poor background can't hinder success
- Ogundele started his souvenir business in France before fortune smiled on him and become successful
- The young millionaire said he drew his entrepreneurial spirit from his trader mother at the age of 8
PAY ATTENTION: Click "See First" under the "Following" tab to see Legit.ng News on your Facebook News Feed!
The story of Sijibomi Ogundele is one of perseverance, resolute, resilience, honesty and diligence following his background from a souvenir hawker in the city of France and a load carrier in the popular Oke-Arin market on the Lagos Island where he learnt the rudiment of entrepreneurship which greased his passion for business to become Nigeria's youngest billionaire and luxury real estate czar.
Legit.ng reports that while reminiscing on his journey to the world of business, Siji, as he is fondly called by his admirers, says, "At the age of 8 years, I drew my entrepreneurial spirit from my trader mother and some Igbo trader in Oke-Arin to begin my motorcycle Okada business which I funded from my little savings. I grew my Okada business which I started with one motorcycle to six."
At 39 years, Ogundele has grown in leap and bound to become the founder and CEO of Sujimoto Group, a luxury construction behemoth that focuses on building extraordinary edifices in Ikoyi and Banana Island.
With a yearly income of approximately $30 million, Ogundele whose ambition bellies his modesty disclosed that the Sujimoto Group is worth over $400 million.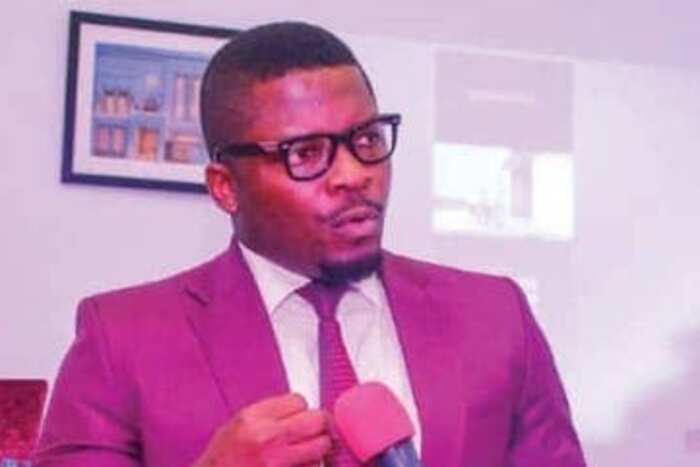 He shared his motivation: "I believe in Nigeria. My passion comes from my patriotism. I believe that the Nigeria that produced successful businessmen like the late MKO, Dantata, and the great warlord, Odumegwu Ojukwu also has something great in store for me."
Ogundele never had a silver spoon in his mouth but his tall ambition to add substance to his life led the lawyer to turn an entrepreneur to the path of success.
He stated: "I never had the opportunity to attend King's College or other expensive private schools but I attended public schools. But I have had a dream to revolutionize the Nigerian luxury real estate space. An ambition that is taller than the Burj Khalifa you would say.
"This resolution made us to survive the brutal economic recessions within the last 5 years, growing stronger, bigger and better, to the consternation of the pessimists as evident in the Sujimoto's Giuliano project which is 100% covered in travertine stone, fully automated, the first project with each unit having its private elevator and an award-winning Zaha Hadid Bathroom for Porscelanosa set the standard for a luxury terrace in Banana Island.
"A stone throws from the Giuliano; Sujimoto is building what has been dubbed the tallest residential building in Banana Island – the LucreziaBySujimoto. This is a revolutionary building, a never before seen in Nigeria or Africa!" It sets an enviable standard for luxury residential apartments in Nigeria with a sales value worth $46 and a delivery deadline of December 2021."
Speaking on the Lucrezia, Ogundele made a startling revelation:
"We are building the best condominium not only in Nigeria but also in Africa. The Lucrezia Penthouse comes with a private elevator, private cinema, private golf, private gym, and a private pool. The Lucrezia is very special to us because Sujimoto is divesting from residential projects with 80% of our real estate interest into commercial projects.
"Many people have approached us about building smaller and more affordable units with the Sujimoto standard and we have responded with a revolutionary project called the Leonardo by Sujimoto.
"With Leonardo by Sujimoto, you can own a Sujimoto apartment without breaking the Bank. We have studied the best apartments and what we are creating, beats the best."
Ogundele informed that his company is redefining luxury living in Nigeria.
He said: "We are bringing into the Nigerian Hospitality and Commercial space a redefining standard. We have toured some of the best hotels in the world such as the Address Hotel, Downtown Dubai, the Baccarat Hotel in New York City, and the Dorchester Hotel in London.
He said despite the huge negative effect of COVID-19 pandemic on businesses and economies, he just raised N3.5 Billion for the Lucrezia which is sold out with just two units left.
"At Sujimoto, we do not see a recession, because for us crises are opportunities disguised as problems. One of the reasons Sujimoto can stand out and guarantee good price and quality is the strength of the company's procurement capacity and global reach," he said.
Speaking on some of the challenges he has had to contend with in business, Ogundele recalled the event of 2016 and 2017 where he had conceived and developed the biggest project in Nigeria, over 90 million USD to build the tallest residential building in Sub-Saharan Africa – the LorenzoBySujimoto.
PAY ATTENTION: Install our latest app for Android, read best news on Nigeria's #1 news app
Speaking on his alleged political ambition, he said, "the business of politics is bigger than the politics of business. We are focused on business but we shall support the government. To us, the government is like a beautiful woman; marry her only when she is an asset, not a liability."
Meanwhile, Legit.ng had previously reported that women around the world defy all odds to venture into sectors dominated by men and become successful despite expectations from their male counterparts that could fail.
It was reported that three young African women under the age of 30 have re-established the fact that what a man can do, a woman can do better.
The three beautiful ladies hold chief executive officer positions in the oil, gas and solar energy industry. Olaedo Osoka is a 27-year-old Nigerian and the chief executive officer of a solar energy company in West Africa.
MD, Sterling Homes: I Hawked on the Streets Even With my First Class Masters Degree | - on Legit TV
Source: Legit.ng