Social media reacts as 46-year-old woman who looks 21 reveals her age
- A 46-year-old woman who recently revealed her age has got social media buzzing with her appearance as people think she is 21
- Gail Murray-Gonzalez recently revealed her age in a TikTok video and a lot of people could not believe their eyes
- They jokingly demanded to see her birth certificate to be sure she is actually 46 years
PAY ATTENTION: Click "See First" under the "Following" tab to see Legit.ng News on your Facebook News Feed!
A 46-year-old stylist identified as Gail Murray-Gonzalez has got social media buzzing after revealing her age in a TikTok video.
After revealing to be 46 years, people could not believe as some said she looked like someone in her 20s.
The mother-of-two from Long Island, New York, has attributed her youthful appearance to her mum who she said is 70 but could pass for 60, Daily Mail reports.
Legit.ng gathers that Gail has been married for 23 years and she has two sons, aged 11 and 13.
Speaking to FEMAIL, Gail said she does have a skincare routine, including removing make-up before bed, but added that the secret to her youthful appearance lies in her genes.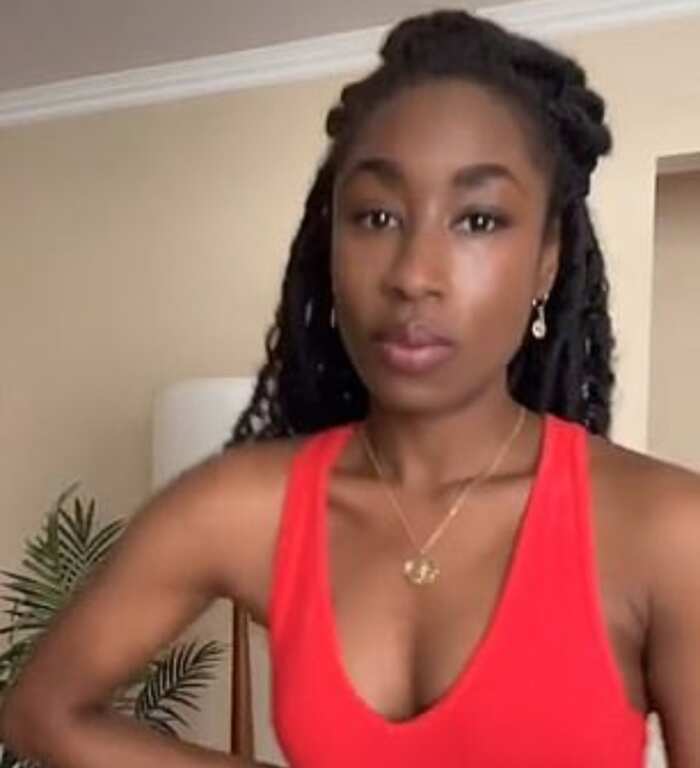 After Gail revealed her age on TikTok, users jokingly demanded to see her birth certificate.
One user posted: "If you told me you were 21 I wouldn't even question it."
Another user wrote: "My jaw is on the floor!"
A third added: "Be proud you're ageing wonderfully. Old enough to know and still looking good."
One fan said: "I seriously thought you were my age... and I'm 22!"
In other news, a mother-of-four who did not know she was pregnant said she gave birth to a healthy baby girl in the toilet.
Grace Meachin said the birth of her last born was during the period her husband was on the waiting list for a vasectomy.
She said she had no discernible bump, was taking her pill 'religiously' and still had periods.
The 32-year-old woman from Littlehampton, West Sussex, made a dash to the toilet one morning and as she sat down on the toilet, she felt the sensation of her waters breaking.
Grace let out a terrified scream. According to her, she let out a scream and asked her husband and her 13-year-old son to call an ambulance because there was 'something coming'.
Must a woman adopt her husband's name after marriage? | Legit TV
Source: Legit Newspaper