Overhaul Nigeria's tax system for efficiency - CISLAC tells FG
- As Nigeria prepares for post-COVID-19, experts have advised the government on how to increase tax revenue
- The Civil Society Legislative Advocacy Centre (CISLAC) has called for an overhaul of Nigeria's tax system
- The move, CISLAC, noted, will strengthen Nigeria's tax administration system with the view to expanding the country's tax base
PAY ATTENTION: Click "See First" under the "Following" tab to see Legit.ng News on your Facebook News Feed!
The Civil Society Legislative Advocacy Centre (CISLAC) has called for an overhaul of Nigeria's tax system for efficiency in the country's public finance management.
The move, CISLAC, noted, will strengthen Nigeria's tax administration system with the view to expanding the tax base of the country as well as expanding the revenue scope to bring more taxable people and businesses into the tax net.
CISLAC's programme manager, Chinedu Bassey stated this at a one-day stakeholders media dialogue focused on policy gaps om fiscal transparency and alternatives under the Oxfam's global strategic partnership programme on Thursday, July 9 in Abuja.
PAY ATTENTION: Install our latest app for Android, read best news on Nigeria's #1 news app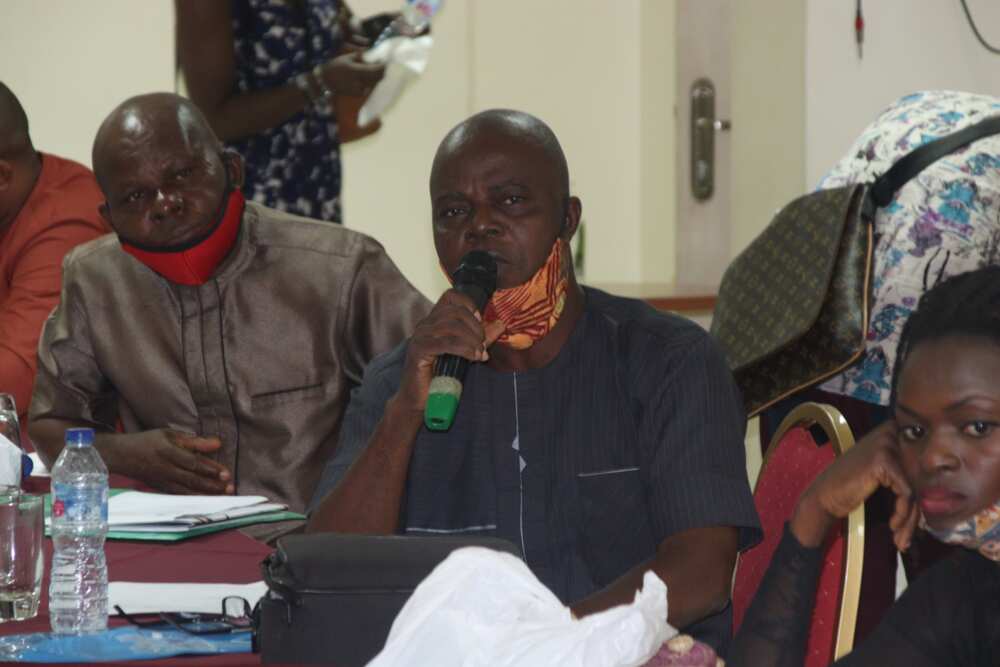 He called on the government to implement progressive taxation and ensuring that rich persons and companies pay these taxes.
Bassey also called for an increase in tax compliance by rich individuals, including payment of tax on offshore hidden properties.
He said governments at all levels should develop an inclusive public finance framework with a clear resource mobilization plan that looks beyond oil revenue.
According to him, the framework should make provision for the diversification of oil revenue beyond sales of crude and other accruable rent.
While giving a presentation on effective public finance management roadmap in Nigeria, Bassey said for a nation to achieve sound economic performance, there is the need for strong public financial management as a means of realizing its aspirations and goal for good governance.
He listed the factors responsible for the ineffectiveness of public finance in Nigeria as
1. Poor domestic resource mobilisation
2. Over dependency on oil revenue with a high level of market volatility
3. Low tax revenue
4. Corruption and leakages in the public procurement process
5. Weak public institutions and
6. Obsolete laws and regulations
In another session, journalists at the parley discussed the growing issues limiting the media's role in doing good investigative reporting and exposing corruption.
The journalists identified financial constraints, worsening value system and lack of editorial philosophy of investigations in many newsrooms.
Others lamented over the massive investment in the media by politically exposed persons who used their platform to kill stories that will hurt their interests.
On the way forward, journalists called for collaboration among colleagues, more interests in international grants and publishing anonymous articles in independent online media outfits.
Meanwhile, the federal government has explained its stance regarding the knotty issue of petroleum products deregulation.
Timipre Sylva, minister of state for petroleum, in a statement he personally signed on Wednesday, July 8 explained that the federal government concluded that it was unrealistic to continue with the burden of subsidizing PMS to the tune of trillions of naira every year.
According to him, the decision was taken after a thorough examination of the economics of subsidising PMS for domestic consumption.
Buhari suspends Magu as EFCC boss, Nigerians react | Legit TV
Source: Legit