Couple finally welcomes triplets after 21 years of being childless
- John and Florence searched high and low for a child and ended up spending KSh 300,000 (N1,084,815.67) in their quest
- The two stayed married for 21 years without any sign of the fruit of the womb
- Eventually, the two welcomed three healthy babies and thanked God for granting them his grace after their suffering
PAY ATTENTION: Click "See First" under the "Following" tab to see Legit.ng News on your Facebook News Feed!
Just like the Biblical story of Hannah, Githurai couple Florence Makena and her husband John Gitobu feel like they have been touched by an angel after 21 years of crying.
The two who have stuck by each other through thick and thin had all the love in the world but no children to share it with.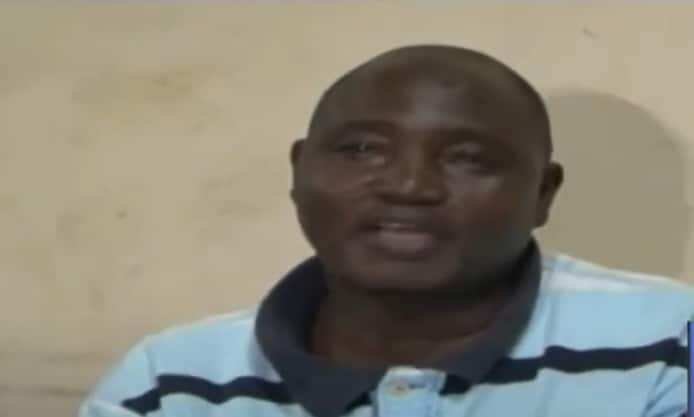 But God smiled at them and granted them not one, not two but three children all at once after being childless for more than two decades.
"After 21 years, God has decided to bless me and shine his light on me. I became pregnant and delivered three children," Florence told KBC.
But this does not mean the two never tried to expand their family before.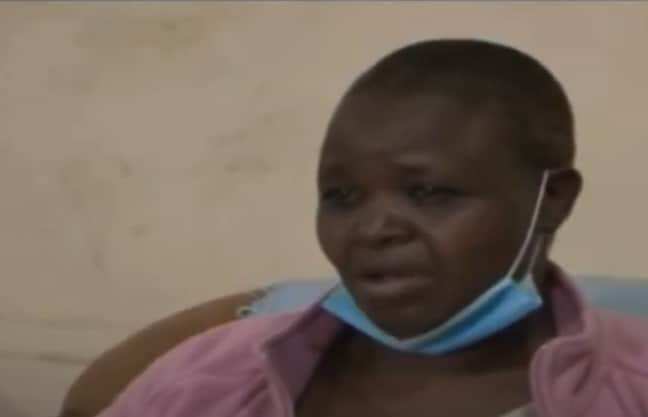 The first time Florence was with a child, her little one was breached during delivery and the baby sadly lost its life.
The mum went through an operation and the lifeless baby was taken out.
Three more years passed and the couple did not see any signs of pregnancy. That is when the pair realised they needed to take drastic measures.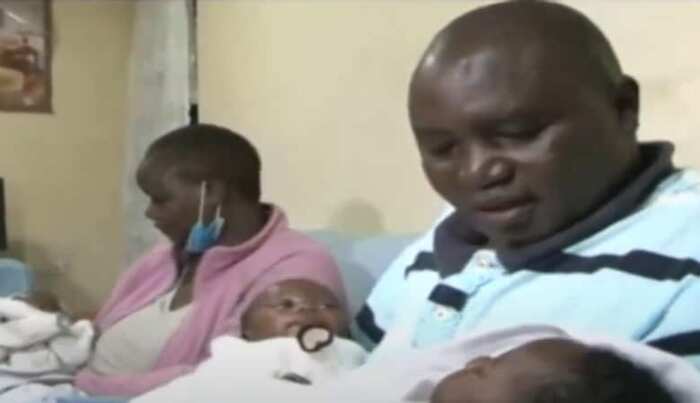 "We stayed for long and used a lot of money to a point we had nothing. We are in debt and owe over KSh 300,000 (N1,084,815.67)," John said.
Florence gave birth to three healthy boys and named one of them Miracle, to thank God for the fruit of the womb.
The Jua Cali artisan and his wife pleaded with Kenyans to help them with money and provisions to cater for their triple miracle.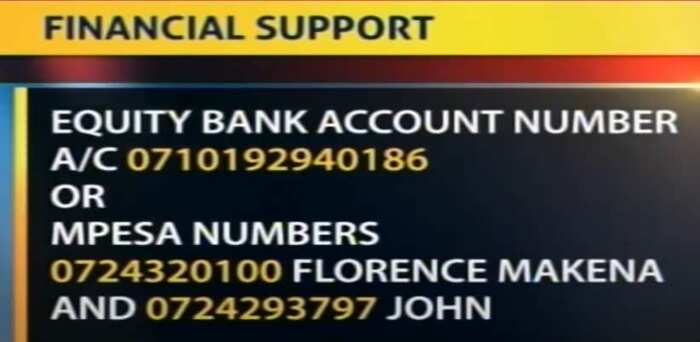 In other news, a mother-of-four who did not know she was pregnant said she gave birth to a healthy baby girl in the toilet.
Grace Meachin said the birth of her last born was during the period her husband was on the waiting list for a vasectomy.
She said she had no discernible bump, was taking her pill 'religiously' and still had periods.
Must a woman adopt her husband's name after marriage? | Legit TV
Source: Legit.ng