50+ compassion quotes that will inspire you to help others
The world can be a difficult place, and bad things happen every day. All of us need some understanding and compassion. Here are some beautiful compassion quotes that will help you empathize with other people.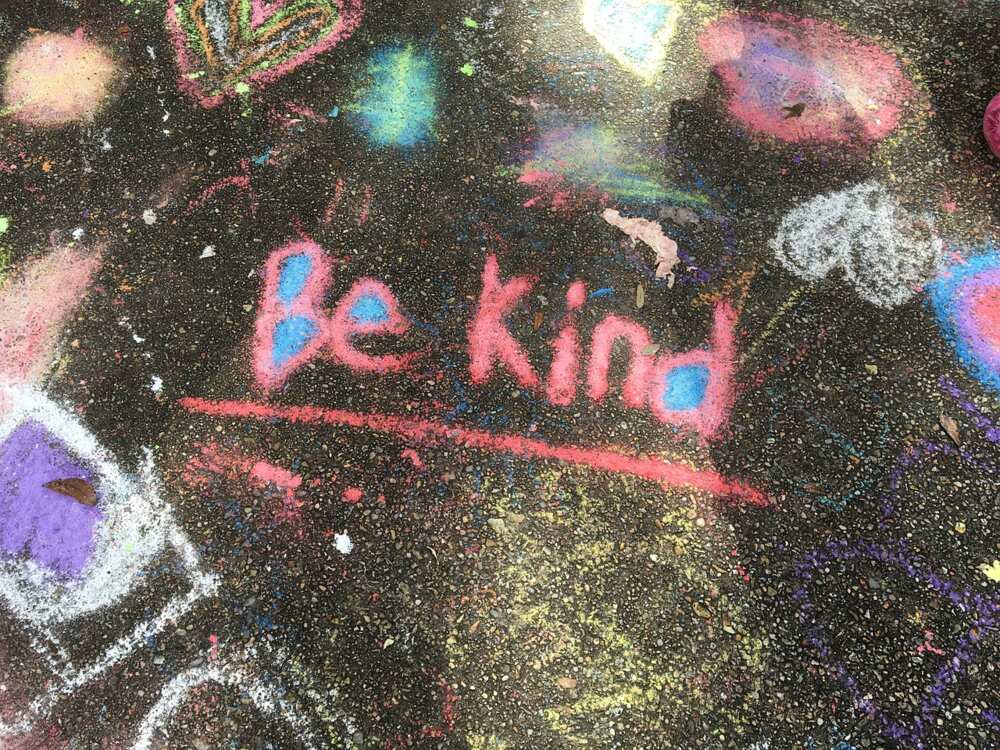 "How do we show compassion?" - you may have asked yourself this question on numerous occasions. It may seem like an easy task, but in reality, it may be hard to relate to other people's problems on a deep level and support them with all your heart.
Many writers, philosophers, and wise people who understand the value of this virtue have uttered quotes about compassion. Compassion can impact the lives of others in the most profound ways if you find it within yourself.
Quotes on compassion
If you are searching for a perfect quote about compassion to inspire someone or get inspired yourself, here is a bunch of those. They will definitely touch your heart and encourage you to show empathy.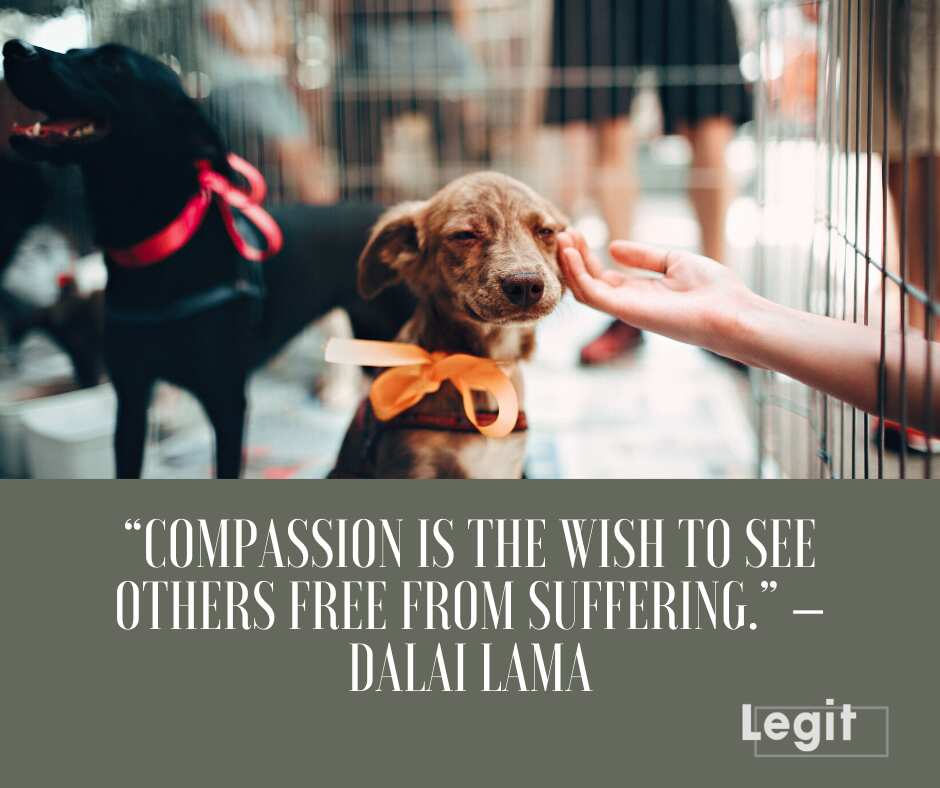 "If we have no peace, it is because we have forgotten that we belong to each other." ― Mother Teresa
"Love and compassion are necessities, not luxuries. Without them, humanity cannot survive." ― Dalai Lama XIV, The Art of Happiness
"As I get older, the more I stay focused on the acceptance of myself and others, and choose compassion over judgment and curiosity over fear." – Tracee Ellis Ross
"I have just three things to teach: simplicity, patience, compassion. These three are your greatest treasures." – Lao Tzu
"We are each made for goodness, love, and compassion. Our lives are transformed as much as the world is when we live with these truths." – Desmond Tutu
"It is in deep solitude that I find the gentleness with which I can truly love my brothers." – Thomas Merton
"True love is born from understanding." ― Buddha
"Compassion will cure more sins than condemnation." ― Henry Ward Beecher
"Our sorrows and wounds are healed only when we touch them with compassion." – Jack Kornfield
"Let's choose each day and every day to keep an attitude of faith and joy and belief and compassion." – Charles Swindoll
"Compassion is supposed to hurt. If you can't feel the pain of those around you, it is you who has the problem - not them." – Josh Brendan, Stress to Smile
"Grace is filled with love and compassion, but it also filled with power and the will of God." – Gary Schulz, The Power of God's Grace
"You can only understand people if you feel them in yourself." – John Steinbeck
"If you judge people, you have no time to love them." – Mother Teresa
"People will forget what you said, people will forget what you did, but people will never forget how you made them feel."― Maya Angelou
"In compassion, when we feel with the other, we dethrone ourselves from the center of our world and we put another person there." – Karen Armstrong
"Compassion is the wish to see others free from suffering." – Dalai Lama
Self-compassion quotes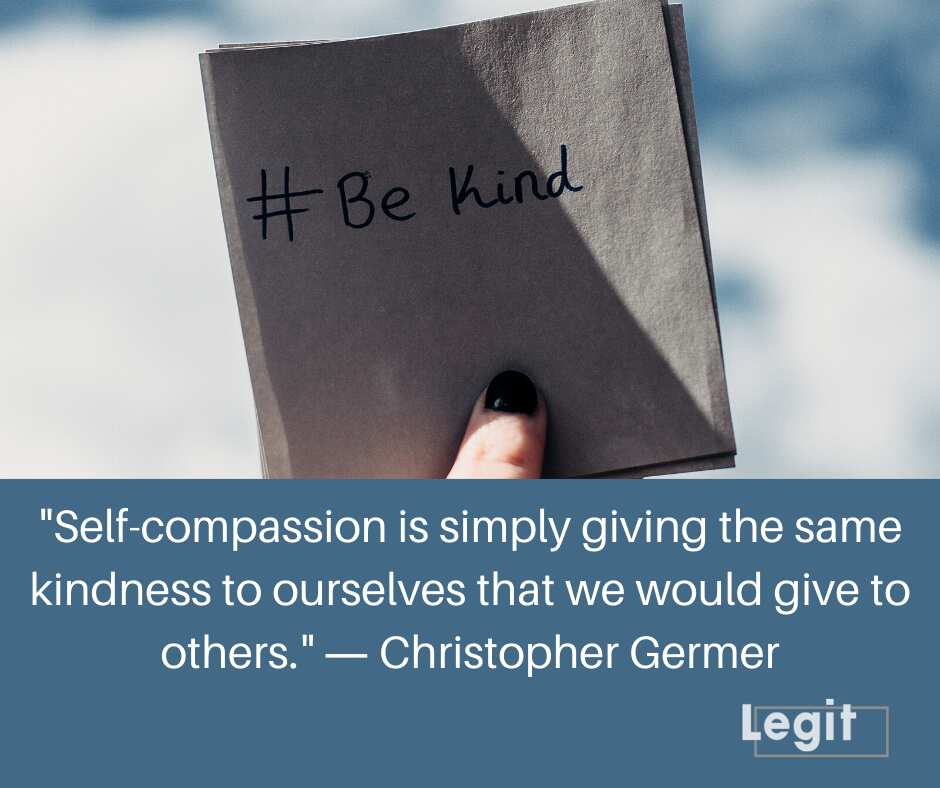 Sure, it is important to demonstrate compassion for others and make the world a little kinder. You also need to go easy on yourself and forgive your own mistakes and flaws.
Check out some of the wisest sayings about being empathetic towards yourself, because self-love and forgiveness are more vital than you may realize. These self compassion quotes might make you discover the significance of it.
"If your compassion does not include yourself, it is incomplete." ― Jack Kornfield, Buddha's Little Instruction Book
"If you want others to be happy, practice compassion. If you want to be happy, practice compassion." ― Dalai Lama
"Clothe yourself with compassion, kindness, humility, gentleness, and patience." ― Anonymous
"You've been criticising yourself for years and it hasn't worked. Try approving of yourself and see what happens." ― Louise Hay
"Without the mind, the idea of worthiness would not exist." ― Yong Kang Chan
"We are each gifted in a unique and important way. It is our privilege and our adventure to discover our own special light." ― Mary Dunbar
"The most powerful relationship you will ever have is the relationship with yourself" ― Steve Maraboli, Life, the Truth, and Being Free
"Self-compassion is simply giving the same kindness to ourselves that we would give to others." ― Christopher Germer
"You yourself, as much as anybody in the entire universe deserve your love and affection." ― Buddha
"When you are compassionate with yourself, you trust in your soul, which you let guide your life." ― John O'Donohue
"Talk to yourself as you would someone you love." ― Brene Brown
"Lighten up on yourself. No one is perfect. Gently accept your humanness." – Deborah Day
"All the happiness, self-confidence, and support you're seeking is already within you." – Gabby Bernstein
"You are imperfect, you are wired for struggle, but you are worthy of love and belonging." – Brene Brown
"To accept ourselves as we are means to value our imperfections as much as our perfections." – Sandra Bierig
"The reason we struggle with insecurity is that we compare our behind-the-scenes with everyone else's highlight reel."— Steve Furtick
Quotes about kindness and compassion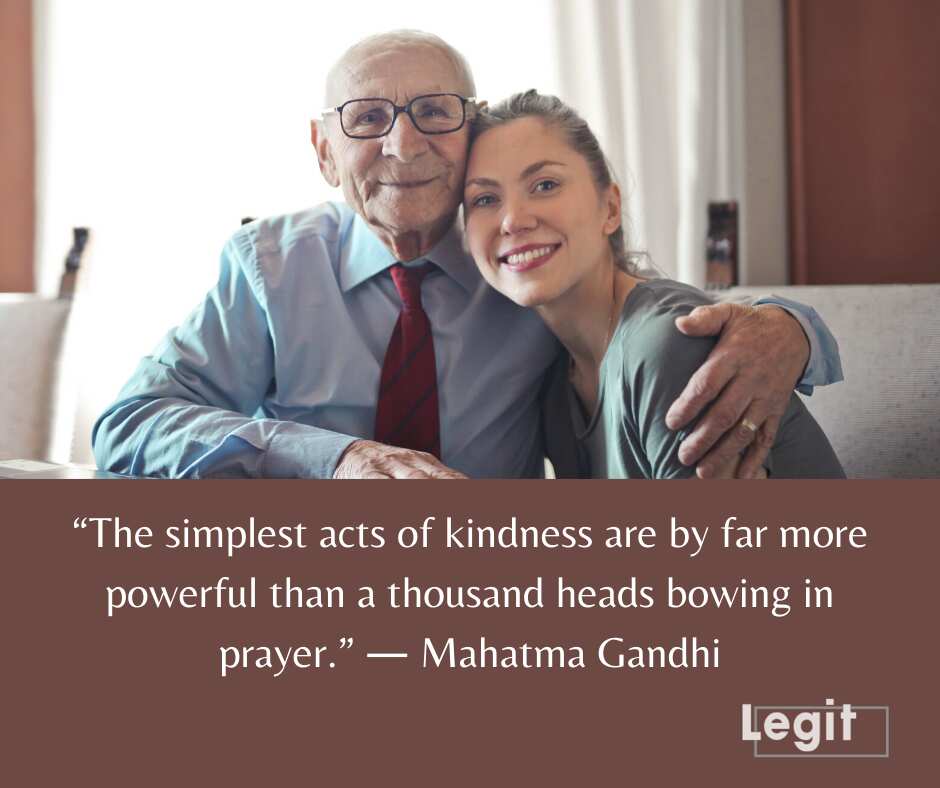 Every compassion quote promotes kindness towards other people because these two qualities can not exist without one another.
Here are some beautiful and inspiring kindness quotes:
"No act of kindness, no matter how small, is ever wasted." ― Aesop
"When we give cheerfully and accept gratefully, everyone is blessed." ― Maya Angelou
"You have not lived today until you have done something for someone who can never repay you." ― John Bunyan
"The simplest acts of kindness are by far more powerful than a thousand heads bowing in prayer." ― Mahatma Gandhi
"You cannot do a kindness too soon, for you never know how soon it will be too late." – Ralph Waldo Emerson
"Good works is giving to the poor and the helpless, but divine works is showing them their worth to the One who matters." ― Criss Jami, Killosophy
"If you haven't any charity in your heart, you have the worst kind of heart trouble." ― Bob Hope
"I have always felt that the way we treat animals is a pretty good indicator of the compassion we are capable of for the human race." – Ali McGraw
"Three things in human life are important. The first is to be kind. The second is to be kind. And the third is to be kind." – Henry James
"Be kind, for everyone you meet is fighting a hard battle." – Plato
"Wherever there is a human being there is an opportunity for kindness." – Seneca
"Be kinder to yourself and then let your kindness flood the world." – Pema Chodron
"Kindness can transform someone's dark moment with a blaze of light. You'll never know how much your caring matters. Make a difference for another today." ― Amy Leigh Mercree
"A great man shows his greatness by the way he treats little men." ― Thomas Carlyle
"We rise by lifting others." ― Robert Ingersoll
"Never lose a chance of saying a kind word." ― William Makepeace Thackeray
"Always be a little kinder than necessary." ― James M. Barrie
Compassionate sentences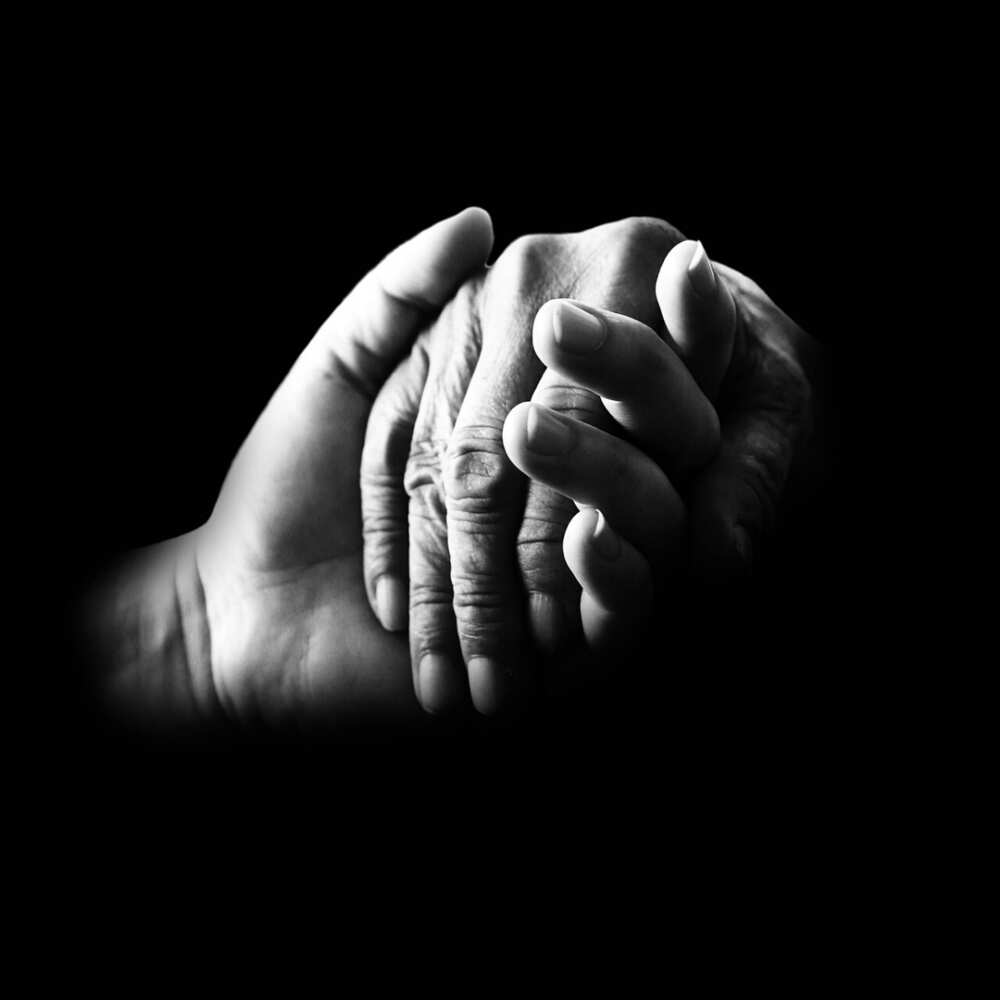 If you know someone who is going through a tough time, you could use these compassion sentences that will make them feel like you understand what they are going through.
"You are making total sense."
"That would have made me sad too."
"I understand what you're feeling."
"I wish you didn't have to go through that."
"Oh, wow, that sounds terrible."
"I'm on your side here."
"That hurts me to hear that."
"I'm sorry you are going through this."
"I wish I could make it better."
"Thank you for sharing this with me."
"You are brave (strong, talented...)"
"I'm proud of you."
"I'm happy to listen at any time."
These universal compassion quotes are a beam of light in today's world, and they can inspire anyone to be more empathetic towards others.
Source: Legit.ng