ID Cabasa slams those misleading others with their unconfirmed claims about COVID-19
- Top music producer, Olumide Ogunade aka ID Cabasa, has taken to his social media page to speak on COVID-19
- The producer dedicated a recent post to calling out those who are misleading others when it comes to the deadly coronavirus
- Cabasa said that it is better to keep mum on their beliefs about the virus if they do not have the facts rather than misleading others
PAY ATTENTION: Click "See First" under the "Following" tab to see Legit.ng News on your Facebook News Feed!
The coronavirus is a topic that has been on the lips of most people since the year 2020 began. Despite the fact that the virus has killed so many people all over the world, a lot of people still have their doubts about it until they experience it first-hand.
This disbelief is not only prevalent in people who are not well-read. Even educated people have shown their ignorance about COVID-19 from time to time.
Just recently, Nigerian music producer, ID Cabasa, took to social media via his Instagram page to speak about the pandemic.
Cabasa dedicated his post to calling out those who are ignorant about the virus yet they mislead others with their unconfirmed claims.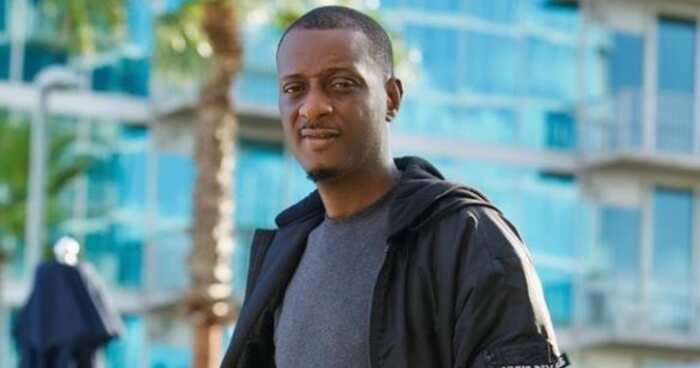 The producer advised that it is better for these people to keep quiet if they do not have all the facts instead of confusing others with their ignorance.
Cabasa also recounted how a lady he knew used to downplay the danger of the virus till someone she was close to was exposed to it.
He wrote: "As intelligent and influential people, it will be discretional to be quiet and observe things as regards COVID-19 than building up theories around why? I don't dispute what you feel or believe BUT if what u feel or belief has no FACTS backing it please be careful how you share these things u are feeling it is..
You are influential and people will do without thinking whatever u say either in the right context or otherwise... And if there's a strong conviction about what you feel please be clear so as not to confuse people with what you have not said(Which can be insinuated from what you said)
Someone said there's no COVID-19 and all she could quote was a top MOG... and I am like "Did he ever say there is no Covid? Then she started saying everything is a hoax.. quoting theories upon theories...SMH.. 10mins after she called back panting and nearly crying that she just got a call that her younger brother was exposed to the virus.....
Please let's be careful people... This stuff is real.. Let's trust God for a cure/prevention soon while we also do our part to prevent the spread...
Those who caught d virus already we pray God heal them."
See his post below:
In other coronavirus related news, Legit.ng reported that Nigerian gospel singer, Sinach and her husband, Joe Egbu, blasted men of God who now believe more in science.
Egbu said that it is quite a shame that men of God now seek out the advice of the people of the world. He added that they have therefore forgone their powers, saying that church has become a "gathering of convenience".
He said that it is very disappointing that pastors have turned sheep like their members. He said a place where solutions should be (the church) is now a place where people avoid.
PAY ATTENTION: Do you have news to share? Contact Legit.ng instantly
Abba Kyari, Ajimobi, Osinowo, 5 other VIPs who have died from Covid-19 | Legit TV
Source: Legit.ng