Kanye West reveals he caught Covid-19 but won't be getting the vaccine
- Kanye West revealed that the rona got him and it was heavy but he just let nature and his mental strength carry him through
- After making his presidential announcement, Kanye revealed that he had contracted the virus and that Drake had apparently too
- Kanye is anti-vaccine as he feels it is all part of the devil's work and this controversial opinion has people divided
PAY ATTENTION: Click "See First" under the "Following" tab to see Legit.ng News on your Facebook News Feed!
Kanye West has just revealed that he had the coronavirus and it was no joke. The coronavirus does not discriminate. It is attacking every race, age, socioeconomic and nationality group.
Legit.ng learnt that Kanye revealed that he had been affected after he made his big 2020 presidential announcement. Speaking to Forbes, Kanye revealed that he had caught the virus and that it was not child's play. Apparently he heard Drake had had it too.
"Chills, shaking in the bed, taking hot showers, looking at videos telling me what I'm supposed to do to get over it. I remember someone had told me Drake had the coronavirus and my response was, 'Drake can't be sicker than me!'"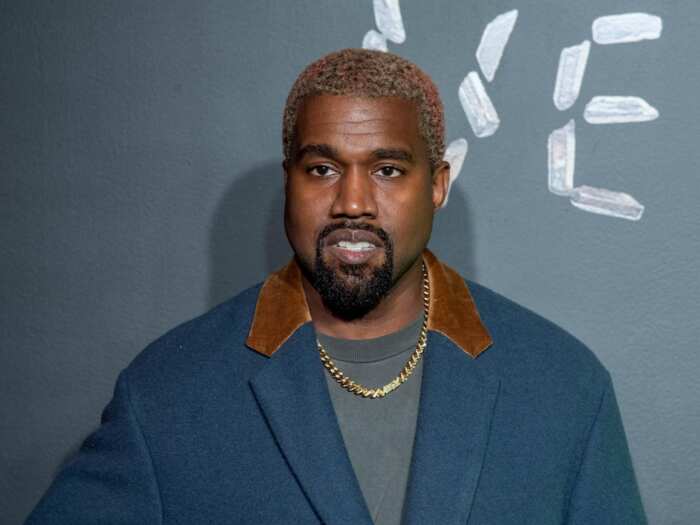 Even though Kanye went through the most, he made it clear that if and when a vaccine is developed, he ain't getting it!
"It's so many of our children that are being vaccinated and paralysed … So when they say the way we're going to fix Covid is with a vaccine, I'm extremely cautious."
Kanye believes that this is all part and parcel of the devil's work and he is not prepared to be a part of it.
"That's the mark of the beast. They want to put chips inside of us, they want to do all kinds of things, to make it where we can't cross the Gates of Heaven. I'm sorry when I say they, the humans that have the Devil inside them."
Kanye is the richest hip-hop artist in the world. He may not have always made the best impression, but it has clearly worked.
He is married to Kim Kardashian and they have four children together. Kanye is running for the presidency in the 2020 US presidential elections - bye-bye Trump.
PAY ATTENTION: Do you have news to share? Contact Legit.ng instantly
Cardi B in Lagos: Which foreign artiste would you love to see in Nigeria? | Legit TV
Source: Legit