COVID-19: 9 Lifestyle tips to stay alive and healthy
By Chinenye Ugonna
It's amazing how much our lives have changed in these past few months. There is no doubt that things may never be the way they formerly were with the emergence of the coronavirus pandemic. Hearing that word alone in this present time brings shivers down the spine of many.
This deadly viper has caused over 470,000 deaths in the world and over 600 deaths in Nigeria. Who would have thought that 2020 would take these many lives?
However, we must try to stay alive and be positive regardless of the current situation.
PAY ATTENTION: Click "See First" under the "Following" tab to see Legit.ng News on your Facebook News Feed!
In this article, you will learn nine solid ways to stay alive and keep safe during these COVID times:
1. Boost immune system: Before this period, taking vitamins to boost your immune system was never taken seriously. This time, this is one of the major rules to adapt to if you want to remain healthy. Bear in mind that consuming these supplements does not prevent the virus but boosts the immune system to help fight the virus. Some of these supplements include zinc, Vitamin D, high dose of Vitamin C and Potassium if you are deficient.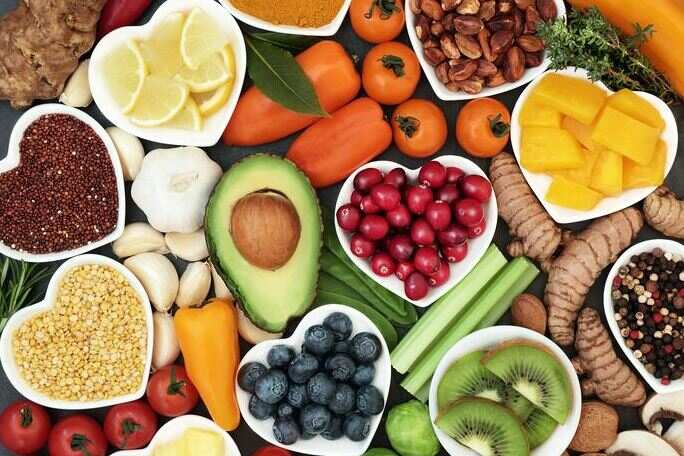 2. Wear face masks and gloves: Often, many people say the masks are uncomfortable to wear for long periods of time because it distorts their breathing after a while. The question is, would you rather distort your breathing for a short period of time or stop your breathing forever? This should be pondered upon.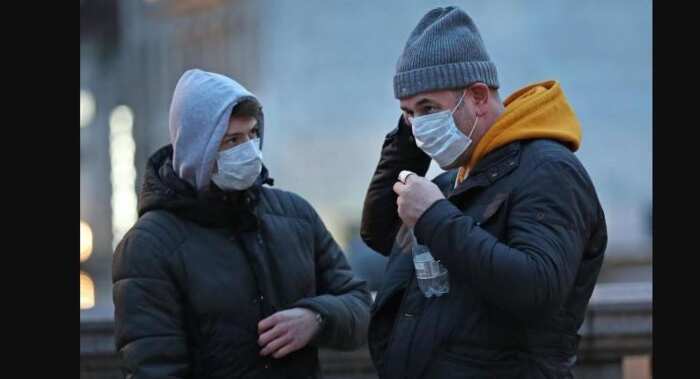 The virus is primarily spread between people during close contact, most often via small droplets produced by coughing, sneezing, and talking. The droplets usually fall to the ground or onto surfaces rather than travelling through air over long distances. But if you have a mask and gloves on, these droplets will not come in contact with your face and hands.
3. Avoid gatherings: This has been re-sounded so many times in the past few months. By gatherings, this is to avoid crowded places like parties, markets, gyms or any place that requires more than at least 10 people. This is the easiest way to get infected with COVID-19.
So many people walk around asymptomatic with no clue they are infected. Once the pandemic is curtailed with no cases left, there is no doubt in mind that the streets will be full of people having a blast. For now, please stay indoors!
4. Avoid negativity: As much as it is great to stay well informed on the virus and all the negative energy going on in the world presently, it is also great to take a step back and stop your mind from feeding on all the negative energy. What this does is to put your mental health at rest while the whole world is in chaos. Find time to breathe and relax. You will be glad you did!
5. Find a hobby: Remember when you wanted that break from work, that one week of just resting or finding yourself, now is the time! Read that book you have been meaning to read in the past few years, start that business, start that course, learn how to dance or even create as many Tik Tok videos as you please. Just be happy doing it!
6. Healthy lifestyle: This is of major importance. There are health implications of just sitting on that desk all day working, or lying on that bed all day to Netflix and chill. Take walks around to make the blood pump. Imbibe the habit of exercising and do some physical activities. This leaves you healthy and happy.
7. Adequate sleep: With the craziness going on, you do not want to add sleep deprivation to that list. Sleep is great for your physical health. Sleep helps to heal your heart and blood vessels. When you deprive your body of the care it needs, it can cause heart diseases, diabetes, high blood pressure, stroke among others.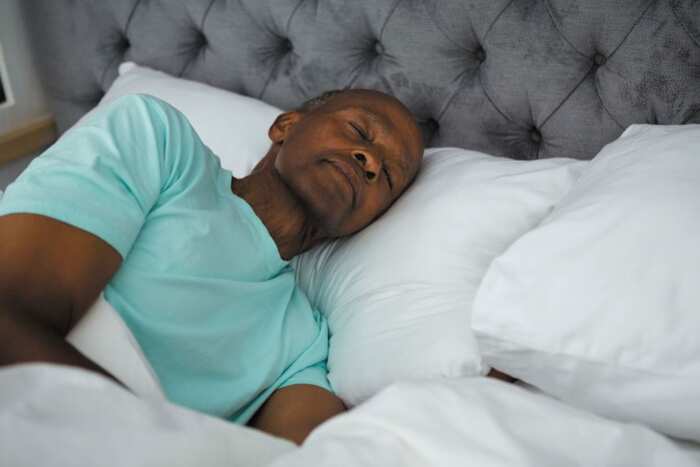 8. Improve personal hygiene: With the spread of this virus, individuals are expected to shower or wash their hands regularly especially if that individual has to mix with other people all day due to one reason or the other like a workplace. Sometimes, the virus stays on surfaces for a short period of time. It is difficult to control what you touch in your home so it is best to wash hands, shower regularly and stay safe.
9. Stay connected: During the unfortunate situation the country is in, try your possible best to stay connected with the outside world. Talk to family and friends. It helps put your mental health in order. As the saying goes; "No man is an island". At the end of the day, we all need some form of human interaction to stay sane.
Although Covid-19 has brought misery to the world in the past few months, we have to stay strong and learn to live through this. Stay safe and stay alive!
PAY ATTENTION: Do you have news to share? Contact Legit.ng instantly
Coronavirus: 5 ways Nigeria is handling COVID-19 | Legit TV
Source: Legit