- Pat Utomi has revealed what will happen to Nigeria if the country continues with its structure of governance
- The former presidential aspirant explained that the country may be plunged into crisis
- Utomi stated that governance should be people-focused instead of its current system
PAY ATTENTION: Click "See First" under the "Following" tab to see Legit.ng News on your Facebook News Feed
Pat Utomi, a foremost professor of political economy, has warned that if Nigeria's governance structure continues as it is, the country may be plunged into crisis just like Somalia.
The former presidential aspirant who disclosed this in an interview with Daily Sun said that instead of the present system in Nigeria, governance should be people-focused.
Utomi went on to criticize the government's decision to allocate more resources to politicians with less emphasis placed on job creation for citizens.
He explained that the political class would pay the price if Nigeria was plunged into crisis as the country is already heading down the same path as Somalia.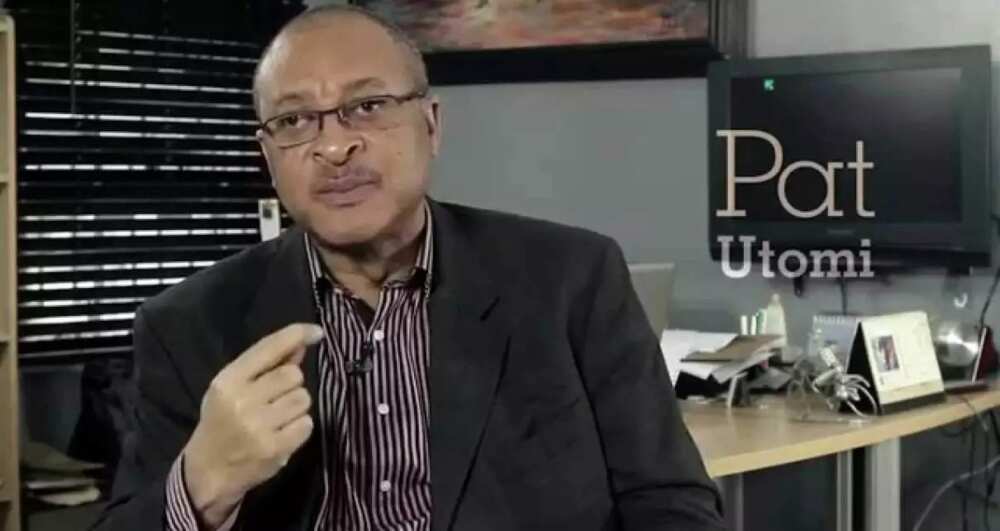 Utomi, who served as an adviser to former president, Alhaji Shehu Shagari during the second republic noted that the entire structure of public service is how Nigeria can sustain politicians in their comfort presently.
"This is a country where you have someone buying two or three private jets, a country where there are no opportunities, where graduates are roaming the streets with nothing to do. So, it should not be a surprise if we travel down that road to Somalia. It is sad that Nigeria is going down that road to Somalia," he said.
While calling on the federal government to de-emphasis revenue sharing, the former presidential aspirant faulted the 774,000 job creation scheme by the federal government, noting that the foundation of the scheme was faulty.
He also added that revenue sharing based on the number of local governments encouraged laziness.
Utomi said: "Before local governments became a factor in revenue sharing, there were twice more local governments in southern Nigeria than in the North, but since local governments became a factor in revenue sharing, political muscle was used to create more local governments in the North."
PAY ATTENTION: Download our mobile app to enjoy the latest news
Meanwhile, Legit.ng reported that President Buhari has been asked to suspend plans to recruit 774,000 Nigerians for Special Public Works across the country.
The call was made on Wednesday, June 1, by the Senate and the House of Representatives. The National Assembly took the position after a sharp disagreement between the NASS joint committee on labour, employee and productivity and the minister for state for labour and employment, Festus Keyamo.
The lawmakers expressed shock at the behaviour of Keyamo who told them that the National Assembly cannot direct him on what to do concerning the recruitment.
N-Power Project: I Graduated in 2005 and Have Been Unemployed Before N-Power Fixed Me Up Legit TV