When someone like John Cena gets a new girlfriend, tabloids are bound to go crazy. This has been the case since March 2019 when Cena was spotted with a mystery woman. Soon enough, this lady's identity was confirmed; Shay Shariatzadeh is the name of John Cena's new girlfriend. But who is Shay Shariatzadeh?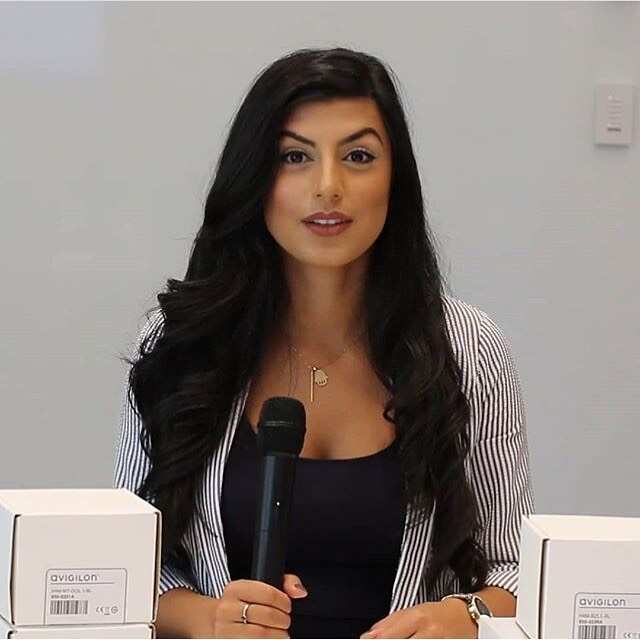 Ever since Cena broke up with Nikki Bella (the belle he had been dating for six years), people have been longing to see who would be John Cena new girlfriend. After months of asking 'Who is John Cena dating?', the wrestler's fans finally got an answer.
Less than a year after he broke up with Nikki, the WWE superstar was spotted with a new girlfriend, a Canadian beauty by the name Shay Shariatzadeh.
Here is all you need to know about John Cena girlfriend Shay Shariatzadeh.
Profile summary
Name: Shay Shariatzadeh
Year of birth: 1989
Age: 31 years old
Nationality: Canadian
Ethnicity: Iranian-Canadian
Height: 5 feet 9 inches (1.75m or 175cm)
Weight: 62 kgs (135lbs)
Bra size: 34B
Body measurements: 35-28-36 inches
Shoe size: 8 (US)
Eye colour: Dark brown
Hair colour: Black
Occupation: Electrical and Electronics engineer
Shay Shariatzadeh bio: Who is John Cena's girlfriend?
Shay is a Canadian Electrical and Electronics engineer who was born in 1989. The engineer is currently 31 years old.
Family
The engineer's mother is a surgeon who, at the peak of her career, gave it all up to move her family to Canada to give them a better future.
Shay is extremely proud of her mother. When she was asked to name a woman to whom she looks up to, the engineer revealed,
The strongest and most hard-working woman I know is my mother. The biggest lesson she taught me was to be independent and fight for the things I want in life. She is a surgeon who worked day and night so we could have a good life. While she was at the peak of her career, she gave it all up to move her family to Canada to give us a better future. She is the reason I fight to be the best version of myself, to be kind and to never give up — because, despite all the hardship, she always smiled. She is my hero.
Shay has a brother who is also an engineer. While her brother was studying engineering in school, he brought home a project (an autonomous car) that eventually made Shay decide that she wanted to study engineering too.
As for her ethnicity, she is Iranian-Canadian.
Education
John Cena new girlfriend Shay went to high school in Vancouver, Canada. After this, she attended the University of British Columbia (2008 to 2013), where she earned a bachelor's degree in Electrical and Electronics Engineering.
Career
While she was still in college, Shay worked as a sales associate for La Vie En Rose from November 2007 to September 2009. She also worked at Guess as a sales associate from August 2009 to May 2011.
From May 2011 to September 2011, she worked as a Software Test Engineer at Alpha Technologies Limited.
After she graduated from the University of British Columbia, she returned to Alpha Technologies Limited. Here, she worked as an Electrical Engineer from June 2013 to March 2014. She was later promoted to Applications Engineer, a post she held from March 2014 to May 2015.
From May 2015 to November 2019, Shay worked as a Product Manager at Avigilon, a Motorola Solutions Company. At Avigilon, she was tasked with overseeing product launches and working with third parties.
At the moment, Shay works at Sonatype as a Product Manager. She has been working here since December 2019.
Apart from this, she also holds a green and white belt from Lean Six Sigma.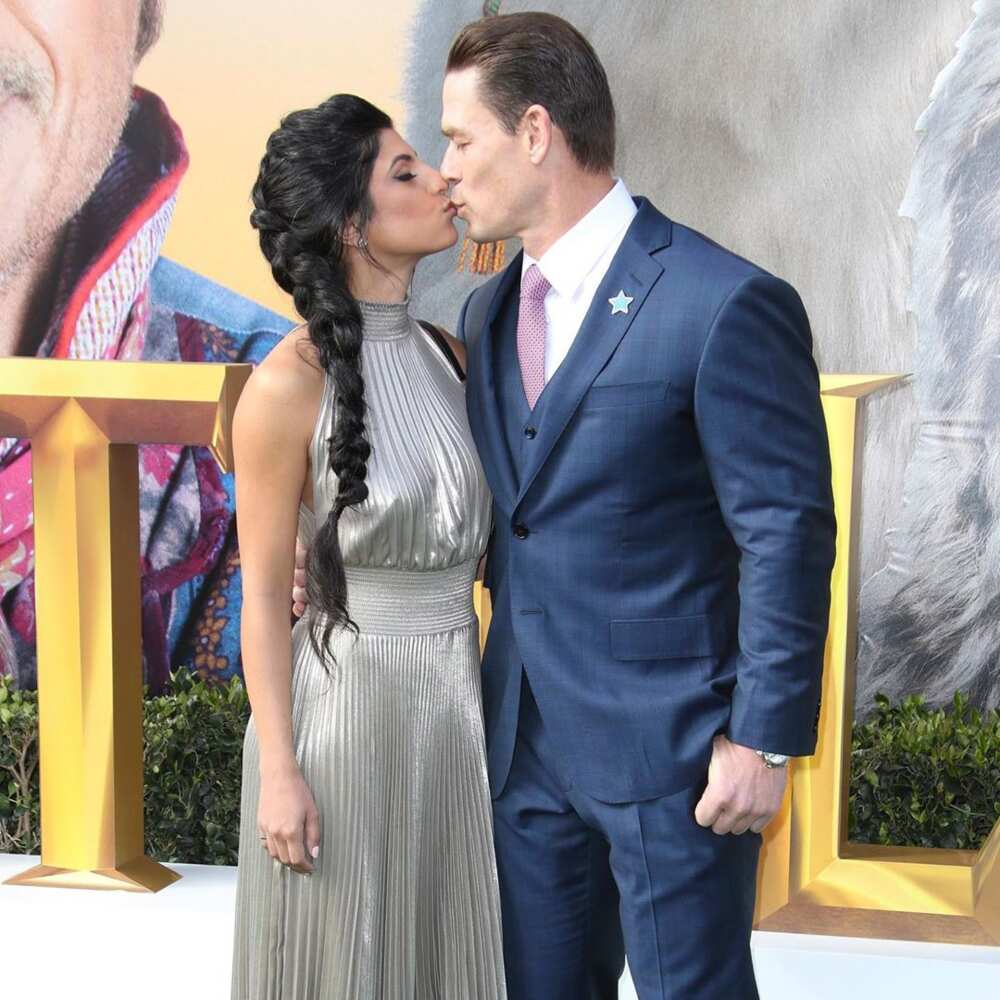 Love life: Is John Cena dating Shay Shariatzadeh?
Shay is currently making news for being John Cena new girlfriend.
How did Shay Shariatzadeh meet John Cena?
The two met somewhere between February and March 2019 at a restaurant in Vancouver while Cena was filming Playing With Fire. It is reported that the wrestler could not take his eyes off her.
The couple was then spotted having dinner at Juniper and Ivy in San Diego.
Shay and Cena later made their red carpet debut at Playing With Fire's movie premiere in October 2019.
Is John Cena engaged to Shay Shariatzadeh?
It is rumoured that the two lovebirds are currently engaged, even though none of them has confirmed nor denied these rumours.
What makes people think that John Cena's girlfriend Shay is actually his fiancée? There are a couple of things that have hinted at the possibility of the two being more than just boyfriend and girlfriend:
John Cena first sparked engagement rumours in January 2020 when he tweeted saying,
Later, on Valentine's Day, he posted a picture of a man holding up a heart that read 'Say Yes'.
The next day, he posted an image of a bride and groom.
Days later, he tweeted a quote about marriage,
In February 2020, Shay Shariatzadeh was spotted wearing a ring while the couple was at a carnival in Mission Beach.
To date, none of them has confirmed nor denied the engagement rumours.
FAQs about John Cena's girlfriend Shay Shariatzadeh
Here are more interesting facts about Shay:
Is Shay Shariatzadeh Pakistani?
No, she is not. She is Iranian-Canadian.
Who is Shariatzadeh?
She is a Canadian Electrical and Electronics Engineer who currently works at Sonatype as a Product Manager. Currently, she is well known for being John Cena's girlfriend.
From this bio, it is clear to see that Shay Shariatzadeh is more than just John Cena's new girlfriend. She is an accomplished engineer with an impressive resume. She is the true epitome of beauty and brains.