Buy WAEC/GCE 2020 registration PIN online using Nigeria's top online payment platform VTpass
- 2020 West African Examination Council/General Certificate of Education Registration is ongoing
- Buy Registration PIN online using Nigeria's top online payment platform: VTpass
- Register for the exam after PIN purchase. Download VTpass mobile app
The wait is finally over. Registration for the 2020 General Certification of Education (GCE) is now ongoing. The registrations which started March, 30, 2020 would run until July, 31, 2020.
While eligible students all over Nigeria are looking to buy registration PINs, the challenge, as always, is finding a reliable, authentic, and authorized dealer to buy from without stress or delays; and without getting scammed. Add that to the necessity of staying save due to the coronavirus pandemic, you would realize the absolute importance of buying registration PIN from a reliable source online.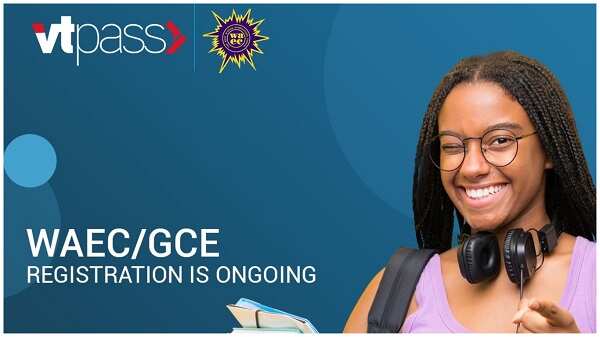 With your smartphone or computer accessing trusted online payment platforms like VTpass, you can buy WAEC/GCE 2020 Registration PIN right from the comfort of your home without the risks of scams, stress, or delays.
Last year, VTpass was instrumental in the distribution WAEC Result Checker PINs to thousands of students all over the country. You can buy WAEC Result Checker PIN easily through VTpass using the web or mobile app. This year, VTpass is providing students with secured and convenient purchase of the 2020 GCE Registration PINs.
Here is how to buy PIN from VTpass. It's easy: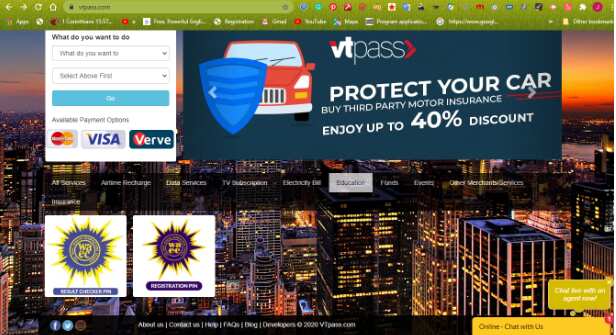 Simply log on to www.vtpass.com
Click on Education listed on the services' ribbon
Click on WAEC Registration PIN banner
On the next page; enter your correct details (Exam type, name, phone number, and email)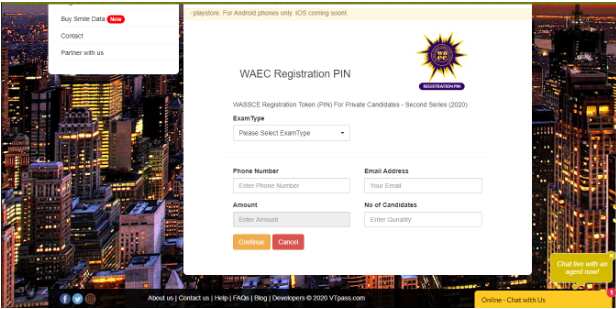 Click on Continue to move to "Confirmation Page"
Confirm your details and choose a payment method. You can pay with card or pay with bank transfer
Click on a payment method and move to the "Payment Page"
Confirm and complete payment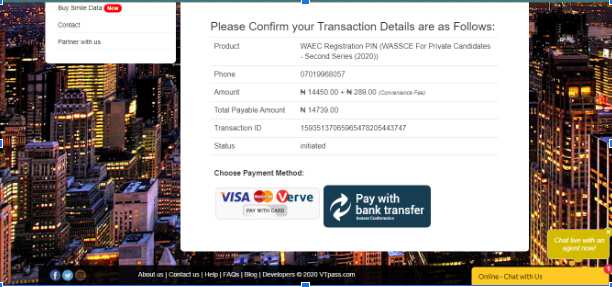 PIN is delivered immediately after payment confirmation to your email and phone number via SMS and also displayed on VTpass website. No stress. No stories. Once you get your Registration PIN, head over to any registration center to register or register online.
As Nigeria's top online payment platform trusted by millions of Nigerians, transactions carried out on VTpass are 100% secured, fast and seamless. You can perform other transactions such as airtime/data purchase, electricity bill payment, DStv, GOtv and StarTimes subscription, motor insurance service among others. Enjoy better convenience payment experience when you download the VTpass app from Google Play Store.
For any enquiry or help, simply chat up 24/7-active VTpass support live through VTpass website or mobile app, send a mail to support@vtpass.com or call 08138752358.
[SPONSORED]
Source: Legit.ng News