CUPP distances self from newly formed coalition NCF
- The CUPP says it is not part of the newly formed National Consultative Front
- The coalition said it frowned at the inclusion of its name as part of the new political movement
- CUPP spokesman, Ikenga Imo Ugochinyere said their leaders were not consulted
PAY ATTENTION: Click "See First" under the "Following" tab to see Legit.ng News on your Facebook News Feed!
The Coalition of United Political Parties (CUPP) has distanced itself from the emergence of a new coalition known as National Consultative Front. 
The CUPP in a statement sent to journalists on Thursday, July 2 by its spokesman, Ikenga Imo Ugochinyere said it frowned at the inclusion of its name as part of the new coalition when its leaders were not consulted.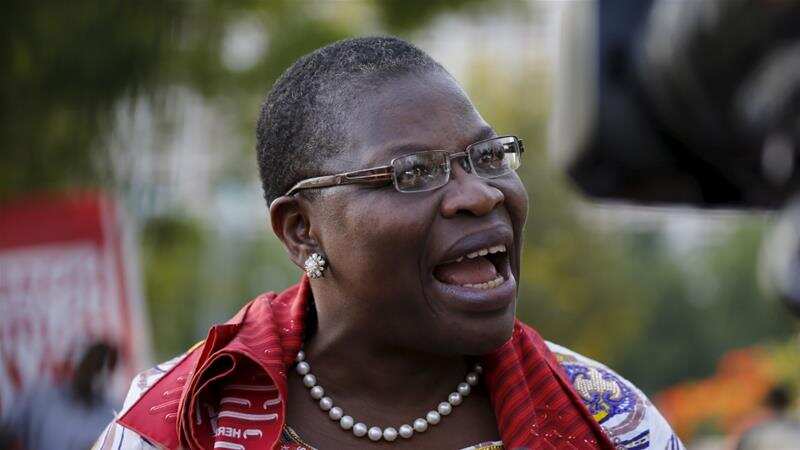 PAY ATTENTION: Install our latest app for Android, read the best news on Nigeria's #1 news app
The statement noted that "the crass performance of the present administration must have prompted well-meaning Nigerians to begin to meet and consult on how best to reclaim our country from the present precipice."
But, the CUPP said: "We must state that those associated with CUPP at the meeting attended the meeting in their individual capacity and not representative of the CUPP or under our auspices."
The CUPP spokesman said it, therefore, wished to be removed from the list of member groups of the new coalition talk.
"CUPP leadership has never been consulted. Hence it will amount to misrepresentation in bad faith for these leaders to continue to use the same of CUPP," the statement added.
He said those behind the new coalition should instead explore the workability of closing rank with the CUPP to rout out the ruling All Progressives Congress in 2023.
According to Ugochinyere, "the CUPP has been a formidable opposition, holding the current government to account on behalf of the Nigerian people," adding that, "the opposition can only be victorious in 2023 general elections when there is only one united front."
A group of 30 eminent Nigerians announced on Wednesday, July 1 that they have formed a new political movement - National Consultative Front.
The movement said it will also mobilise for the economic wellbeing and prosperity of all Nigerians, adding that those who have been ruling the country in the last twenty-one years of civil rule have proved to be huge failures.
Nigerians have been commenting on the formation of the new political movement.
Bulama Bukarti, a public affairs analyst wrote on Twitter: I welcome the new National Consultative Front. Nigeria deserves better than the binary choice between two evils. Seeing the eminent Nigerians on the list is very inspiring. I hope this one will be different and will start mobilizing now so as create a strong Third Force for 2023.
Ola Michael wrote: The national consultative front floated by numbers of Nigerians cannot work due to one or two individuals in the group. People like Shehu Sani and madam Obi that were very vocal for Buhari prior to 2015 general elections cannot be taken seriously by Nigerians.
CUPP moves to stop $22.7b FG loan request | Legit TV
Source: Legit.ng