Nigerian health workers threaten strike amid COVID-19 pandemic
- The Joint Health Sector Unions (JOHESU) is threatening to go on strike
- This is coming a week after the National Association of Resident Doctors (NARD) suspended its strike
- JOHESU said there is discrimination against its members in the implementation of the newly approved allowances
PAY ATTENTION: Click "See First" under the "Following" tab to see Legit.ng News on your Facebook News Feed!
The Joint Health Sector Unions (JOHESU) is threatening to down tools about a week after the National Association of Resident Doctors (NARD) suspended its strike amid the coronavirus pandemic.
JOHESU stated that there is discrimination against its members in the implementation of the newly approved inducement and hazard allowances for medical workers.
The association is also protesting among other issues, the alleged withheld salaries of its members.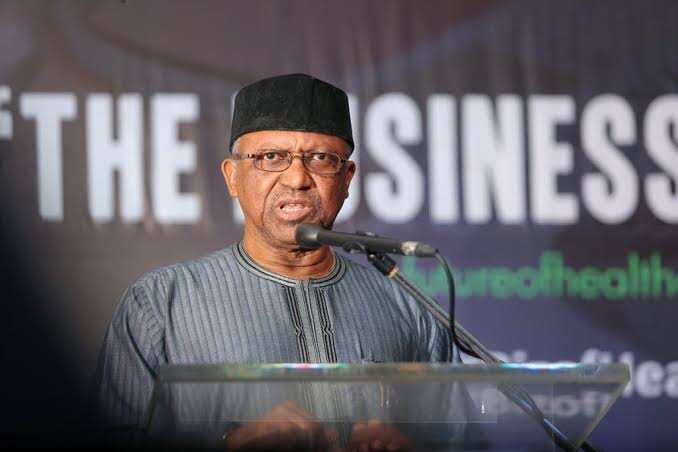 PAY ATTENTION: Download our mobile app to enjoy the latest news update
The Nigerian government had promised a special COVID-19 hazard and inducement allowance of 50 per cent of consolidated basic salary to health workers in Nigerian Teaching Hospitals, Federal Medical Centres (FMCs), and designated COVID-19 centres.
Prior to this, health workers receive N5,000 as hazard pay across board.
The federal government announced last week that it has released N4.5billion to 31 federal teaching and medical centres across the country as payment for hazard and inducement allowances for April and May.
JOHESU, however, said they were unfairly treated in the hazard pay arrangement.
Addressing journalists on Tuesday, June 30, JOHESU national president, Josiah Biobelemoye, said the union did not agree with the arrangement of some of its members receiving 10 per cent while doctors and other high ranking health workers are getting 50 per cent of their basic salaries as the hazard pay.
"We clamoured for hazard a special hazard allowance for this COVID-19 period, we also entered an agreement with the government.
"Where a health worker is known to be all employed in the health system directly or indirectly to carry out health services for the good of the citizen, today some machinations have been taken place to redefine who a health worker is to say that some persons are no longer health workers and so they should be paid 10 per cent," Biobelemoye said.
He said the union with meet with federal government officials on Wednesday, July 1, stressing that it the meeting fails to address their demands, they will proceed on strike.
Nigeria has 33,303 general hospitals, 20,278 primary health centres,59 teaching hospital and FMCs.
One issue that has remained a challenge in dealing with health workers across the country is non-payment of wages and allowances.
Government at all levels are also notorious for not keeping to agreements entered into with labour unions.
Medical experts worry that Nigeria is gradually normalizing owing health workers such that when there are complains by unions.
Meanwhile, in Edo state, the COVID-19 mobile screening team staged a protest on Tuesday, June 30 in Benin, lamenting that the state government failed to pay their allowances for three successive months and dismissed them without settlement of outstanding bills.
Responding to inquiries by journalists, the Edo state government said the workers would be paid their outstanding allowance upon the conclusion of the vetting of their payroll.
Spokesman of Governor Godwin Obaseki, Mr Crusoe Osagie, in a statement, said the task force was demobilised after the state exceeded its target to screen and test over 500,000 and 5,000 persons respectfully.
How Nigeria's Covid-19 cases rose from 7000 to over 20,000 in one month | Legit TV
Source: Legit