Sango, Gio are among interesting African cultures
- In Africa, there are practices which are peculiar to some and these cultures can be fascinating
- In Sango tribe, sons are raised by their maternal uncles as soon as they get to the age of five or six
- Another interesting practice is by the Fulani tribe who beat suitors before they marry their women
- The Gio people in Ivory Coast allow children to live with their mothers until they are adults
PAY ATTENTION: Click "See First" under the "Following" tab to see Legit.ng News on your Facebook News Feed!
There are many cultures peculiar to different people in Africa. Out of those, there are some very interesting ones people really need to know about.
It should be noted that Africa is home to different fascinating traditions and cultures that have been in existence for centuries.
According to HowAfrica, below are therefore 4 amazing cultures in Africa:
1. Sons raised by uncles
When male children in the Northern Angolan Songo tribe get to the age of five or six, they are asked to go and live with their uncles. These uncles must be from the mother's side. This is so, as theirs is a society where matrilineal lines are very strong.
2. Preserving wild dangerous animals
The Massai people of Kenya and Tanzania do not like killing wild animals. Though they make meat of cattle and other livestock, wild animals are not touched. Their attitude is rooted in the belief that wild animals are members of their clans and must be treated as such.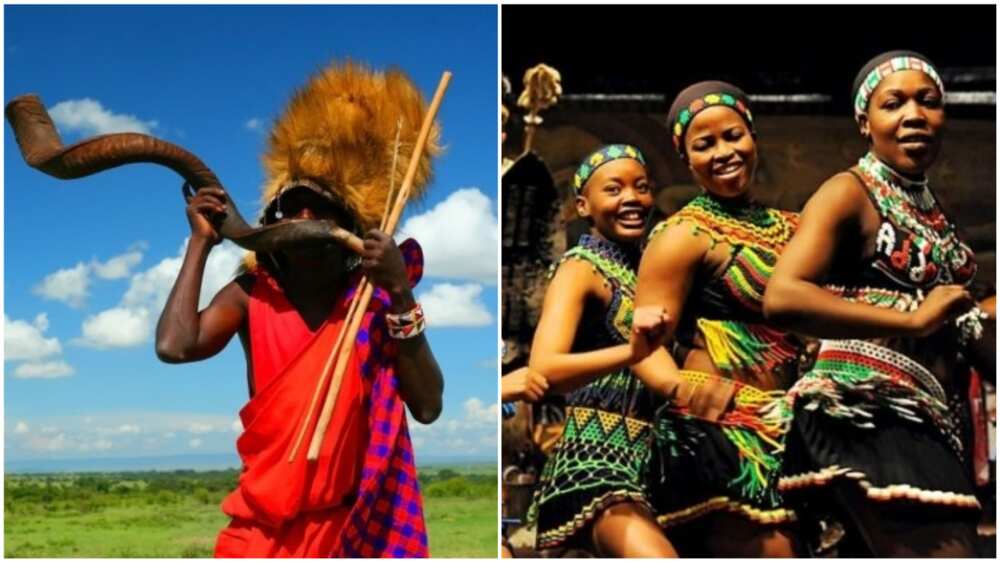 3. Children staying with the mothers
The women of the Gio tribe in the Ivory Coast command great power in society. Their children live with them until they are well off on their own to move out.
4. Suitors getting a massive beating
The Fulani tribe in West Africa followed a Sharo tradition that allows the beating of suitors. This happens when two men are competing for the same woman. Whoever can take much beating without showing pain gets to marry the woman.
PAY ATTENTION: Download our mobile app to enjoy the latest news update
Meanwhile, Legit.ng earlier reported that the Tuareg tribe gives much power to women as they are allowed to decide their fate without the so-called supreme power of men.
Their men wear a blue indigo veil as a protective measure to keep their face safe from the dust of the desert.
According to Cairo Scene, the tribe never dumped their tradition of allowing men to wear veil instead of women despite their adoption of Islam.
Must a woman adopt her husband's name after marriage? | Legit TV
Source: Legit.ng