Nobody knows Cosmos Udo but you probably know Face-2-Face because that is what everybody calls him, and honestly, that is the best way to describe him. He is the Uncle at the business centre who knows everybody on the street and has an answer to every question. He never backs down from a challenge and will see that every crisis is resolved even if it is as simple as getting N940 change when you bring a N1,000 for N60 photocopy service.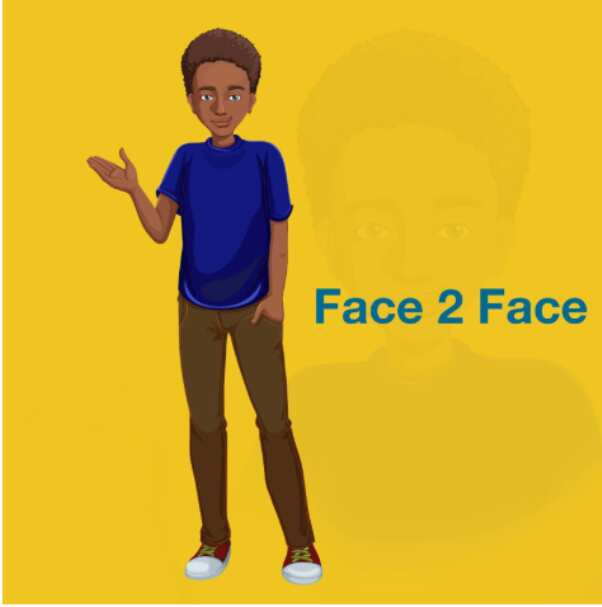 He will sit with your kids' homework and struggle with it. When they bring back their scores the next day and they have a 4/10, he will show up at their school and ask the teacher to 'show workings' because Face 2 Face never backs down from a confrontation. This is perhaps why parents love him, maybe not all the time but most of the time.
Face 2 Face's favourite saying is his loose translation of a Yoruba proverb that says in his words 'the talk is in the face'. That is what makes him the favourite customer at the MTN Office closest to him. He goes there at least once a week, either to complain about whatever issues he has or to confirm any MTN related news. Everybody knows that closing time is whenever Face 2 Face has gotten a satisfactory resolution.
We all have that one person who will not shy away from tackling a challenge head-on as long as it gets the job done. The confidence to demand your right and voice your opinions at any given time is an admirable trait and certainly one virtue to emulate from this week's hero.
Remember, your service provider is there to help you and you should definitely not hesitate to seek assistance when you need it. Whatever your personality, whatever your quirks, MTN4ME has got you covered by providing personalized offers to suit your unique data and voice call needs. All you have to do is dial *121# to check out your unique offers or log into MyMTN App and Crack-The-Egg to discover your best deals for the day where you get to pay less and enjoy more. And if you are Team Face-2-Face, just locate the nearest MTN office to you and request for help because after all, 'the talk is in the face.' If you are like Uncle Udo who likes to do things "Face2Face", remember to ask the agents at the next MTN store you visit about MTN4Me. Don't lose out on this offer that's made to turn up your experience with MTN.
[Sponsored]