COVID-19: Pilot who makes N3 million monthly turns food delivery man
- The aviation industry has suffered greatly due to international travel restrictions occasioned by the coronavirus pandemic
- Following the grounding of planes, Nakarin Inta, a commercial pilot realised he could generate some money to support his wife and a four-year-old daughter
- The pilot said more than 50 of his colleagues have also turned to other ventures in a bid to earn some income
PAY ATTENTION: Click "See First" under the "Following" tab to see Legit.ng News on your Facebook News Feed!
With severe travel restrictions all over the world occasioned by the COVID-19 pandemic, many airlines have been grounded with many employees in the aviation sector sent home on unpaid leave.
Pilots have not been an exception and they have been forced to find alternative ways of survival as the virus continues to bite even as governments worldwide mull reopening of the skies.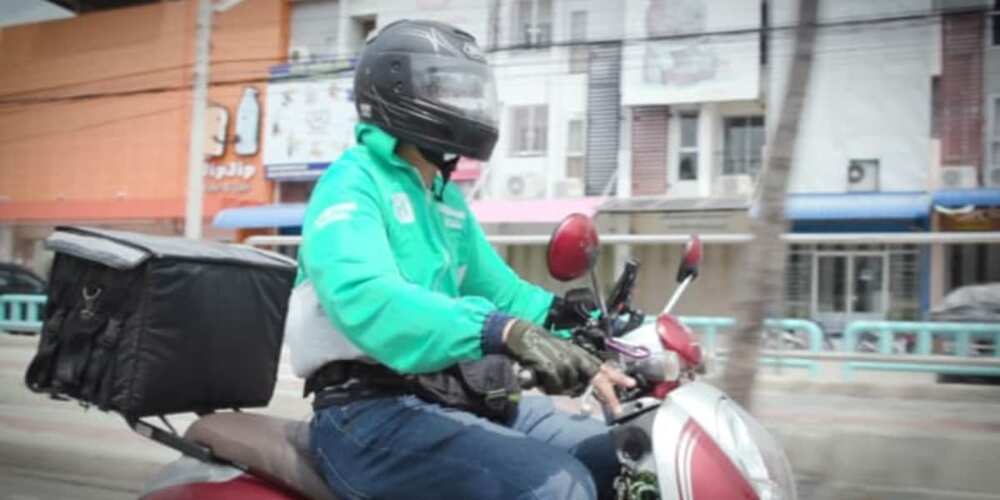 One such pilot is Nakarin Inta, a Thai commercial pilot who has a four-year experience.
The 42-year-old has resorted to delivering food with motorbike using Line Man, a local messenger app.
Some airline staff have been on leave without pay. For most of us, the income has been cut off more than 70%. I still have expenses every month so I had to find something on my own,"the Thai Lion Air pilot told CNN.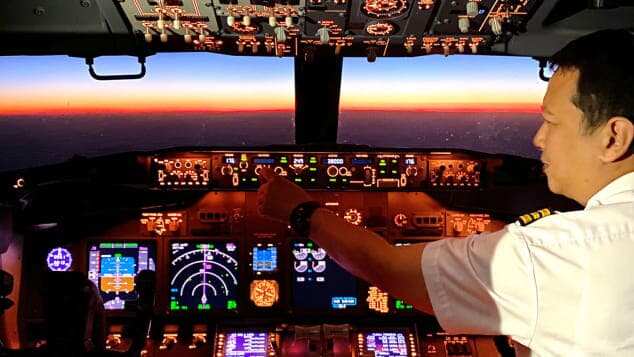 Bangkok's food delivery service apps have surged in popularity due to lockdown measures imposed by the Thai government in March to curb the spread of the novel coronavirus.
Following the grounding of planes, the 42-year-old realised he could generate some money to support his wife and a four-year-old daughter by delivering food orders with his motorcycle.
"I thought, I cannot just sit there and wait for help. I have to fight for my family. I have to do something and I have both hands, I have my motorbike so I found my part-time job. And now I am a food delivery man,"he said.

Inta normally earns between $6,000 (N2,324,340) to 8,000 dollars (N3,099,120) monthly as a pilot.
The pilot said more than 50 of his colleagues have also turned to other ventures in a bid to earn some income.
"Some are even using their luxury vehicles for their part-time job, such as BMW motorbikes. I think everybody was by the pandemic. But look at the one beside you, your loved ones. You have to fight for them and fight for yourself,"he added.
In other news, high-profile advertisers have announced that they will boycott advertising on Facebook in July as a response to the social media giant's inaction on hate speech.
The company's stock fell by 8% on Friday, June 26, and wiped $7 billion (N2,711,730,000,000) off of CEO Mark Zuckerberg's net worth.
Coronavirus: The govt cannot force us to stay at home | Legit TV
Source: Legit