- An elderly couple had not been able to see each other since the nursing home locked out visitors in order to shield their residents from the deadly coronavirus
- Agustina Cañamero and Pascual Pérez who have been married for 59 years have never been apart for such a long period
- The couple kissed and hugged for minutes through the thin layer of plastic and their face masks
A heartwarming moment was captured on camera as two elderly lovers were allowed to hug each other through plastic screens.
Agustina Cañamero had not seen her hubby Pascual Pérez for 102 days as he resides in Ballesol Puig I Fabra nursing home in Barcelona, Spain.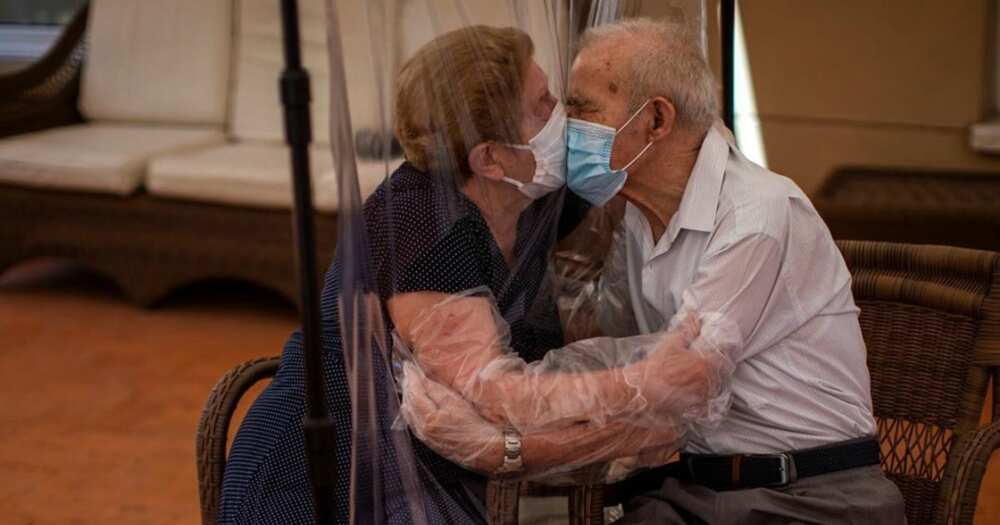 The elderly couple had not been able to see each other since the nursing home locked out visitors in order to shield their residents from the deadly coronavirus.
Spain's nursing homes were hit particularly hard by it, with the nationwide death toll being high.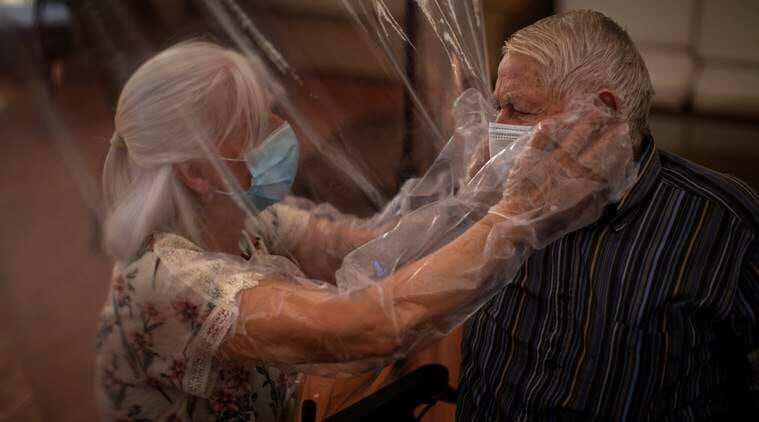 According to Euro News reports, the couple who have been married for 59 years have never been apart for such a long period.
It is said that Cañamero and her loving hubby Pérez are now in their eighties.
The elderly woman spent the country's lockdown at the home she used to share with her hubby before he went to the nursing home filled with fear.
She was one of the first to arrive at the nursing home when it reopened on June 22.
The couple kissed and hugged for minutes through the thin layer of plastic and their face masks.
Another lady identified as Dolores Reyes was also able to spend time with her father José Reyes, 87, for the first time in four months.
PAY ATTENTION: Install our latest app for Android, read the best news on Nigeria's #1 news app
Beatriz Segura carefully put on long gloves before reaching her arms through two holes in the plastic film to hug her 96-year-old mother Isabel López who also lives in Ballesol Puig I Fabra.
It was their first in-person encounter since March 15.
In other news, over 380,000 COVID-19 cases have been reported in Africa, with more than 181,000 recoveries and 9,500 deaths, the World Health Organisation (WHO) has said.
In the list compiled by the organisation, South Africa has the highest number of COVID-19 cases with 138,134 cases, while Egypt has 63,923 cases of the deadly disease.
Coronavirus: My business has collapsed totally - Man laments | Legit TV