This heroin addict's story will change your life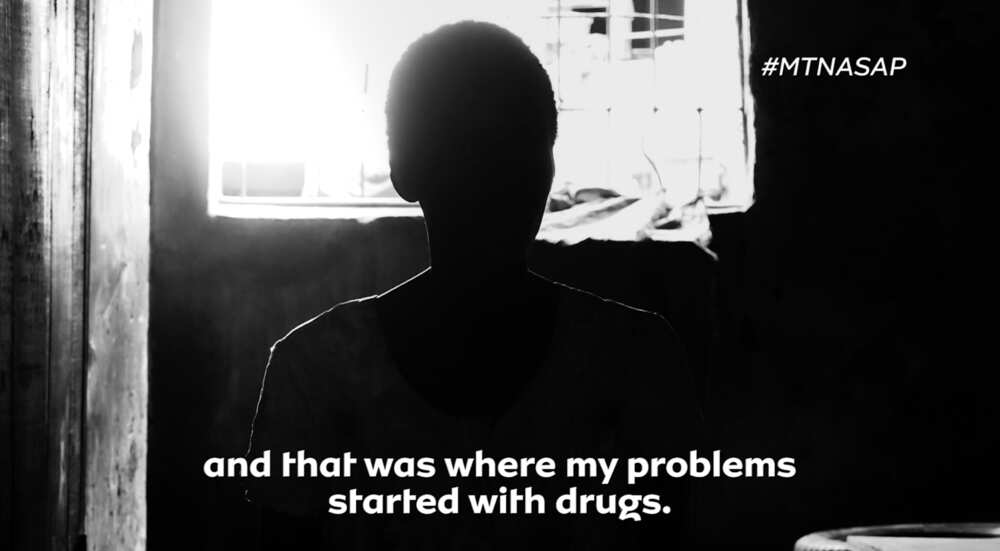 "I am addicted to cocaine and just heroin, those are the only two things I take. And cigarettes, that's all," Ejaita said as she answered questions about her addiction. Listening to her as she shares her story is a reminder that everyone is a choice away from pain and disaster.
She grew up in a polygamous home of nine siblings and everything seemed good. So, what transformed Ejaita from the bright-eyed teenager to a 42-year-old mother, stuck in a drug den in Lagos - with three children? Her eyes watered as she explained that new friends in school turned her life upside down.
She gained admission into Ambrose Alli University in Ekpoma, Edo state, and met new friends who taught her new tricks – the same tricks her parents taught her to be wary of and often warned her against. She started with cigarettes and gradually advanced to cocaine.
From the beaming young girl who stepped into Ekpoma over 25 years ago, Ejaita has become a gaunt shadow of herself. And she has no hope of getting out of that life. She has tried, she confessed. "In the life of drugs in the streets, I had these kids. Leaving it became a problem and that is how I have been on this journey now for 18 to 20 years."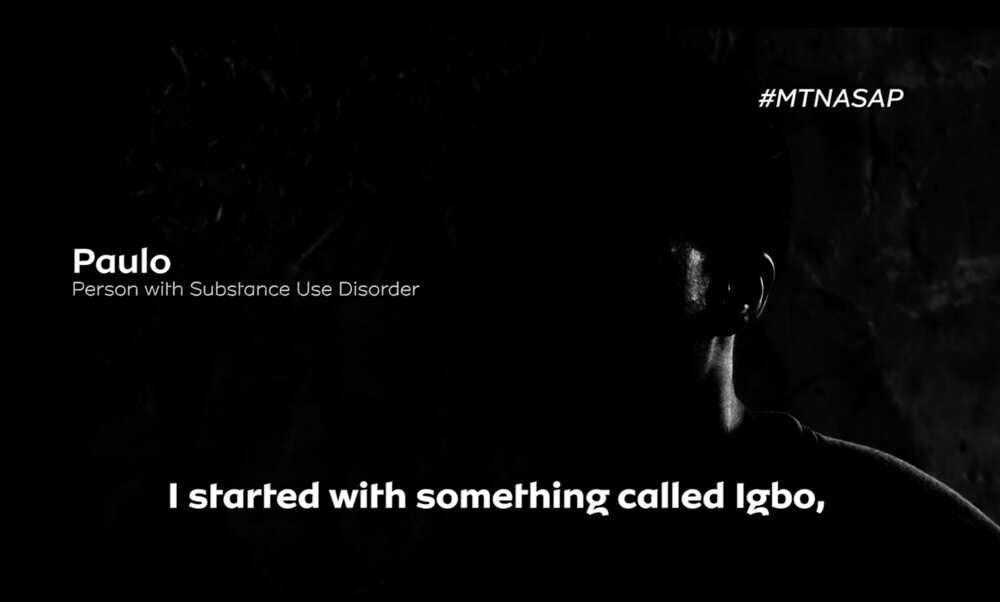 Yet, thousands of young Nigerians are stepping into Ejaita's shoes and it is important to raise an alarm. "Sales have increased because a lot of young people are getting into the act on a daily basis", Nsofor, a drug dealer in Surulere, Lagos, admitted. He had no remorse that at his hands, hundreds have died and many more may follow their fate. It's all business for him and many other such dealers.
Thud, thud, thud - many young people are falling off reality, slipping into drug-induced hysteria or comas. This 'drug situation' is getting worse and the COVID-19 pandemic is not slowing the momentum. Something must be done and fast. Young Nigerians need to have real conversations that they can relate to and learn from to enable them to make the right choices.
MTN Nigeria has partnered with one of Africa's largest youth voices, MTV Base Africa; Nigeria's leading business newspaper, Business Day, United Nations Office on Drugs and Crime (UNODC) and the Nigerian Ministry of Health for the Drug Convos.
From 1:30 pm on Friday, June 26, top Nigerian artistes including Praiz, Nedu and David Jones David among others will chat with business executives such as Country Manager, ViacomsCBS Networks, Africa, Bada Akintunde-Johnson, Senior Lecturer and Consultant Psychiatrist, Yewande Oshodi and more at a no-holds-barred conversation on substance abuse among Nigerian youths.
The event promises to expose some of the facts behind drug abuse and addiction. To join the ongoing conversation on social media, users can follow the hashtags #MTNASAP and #FactsForSolidarity while registration details to attend Nigeria's largest anti-drug conversations can be found here.
[Sponsored]
Source: Legit.ng