Would you forgive your man if you caught him cheating? - Actress Damilola Adegbite asks her fans
- Actress Damilola Adegbite recently stirred up a heated debate in her comment section on Instagram
- The single mother asked her female followers if they can forgive a cheating partner
- Many were seen giving personal opinions about what they would do in such a situation
- PAY ATTENTION: Click "See First" under the "Following" tab to see Legit.ng News on your Facebook News Feed!
Popular Nigerian actress Damilola Adegbite recently got her comment section buzzing after she shared a controversial topic on Instagram.
The actress in her post had asked her female fans and followers about what they will do if they ever find out that their significant other is a cheat.
As expected, the movie star's fans responded to the question with mixed reactions.
Some noted that it may be a difficult situation but they will eventually forgive the partner. There were others who said that such action does not deserve to be forgiven.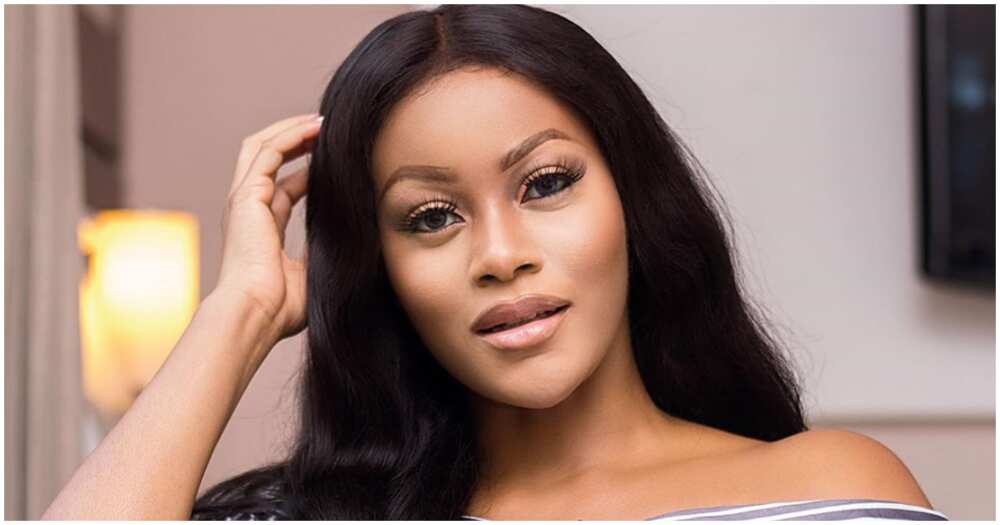 See her post below:
Read mixed reactions from the fans below:
alabokrystals: "Think about all the times we cheat on God, the times he wants us on his side and we arent there but then he still forgives us no matter the gravity of hurt.
"But then we are humans but still his creature, so we should forgive no matter what the circumstances are except it becomes a ridicule then you can leave but still forgive because that's the only way we tend to have our hearts light and not heavy. So I will keep forgiving."
miss_laah: "Will he forgive me if he caught me cheating, I need to know that first."
prettieenezesmum: "Most women tend to do the first time till they realise that most men that cheat never really stop."
heyitzpearl: "Forgiving a cheating man won't change him. It depends on the kind of person he has been to me. It really doesn't matter if it's caught in the act or nay. Having a partner who cheats repeatedly on you can damage your esteem and if not properly managed, it can lead to PTSD."
solomon_buchi: "Many women are here saying yes. But the other way round, many men won't forgive you if you cheat lmao. Women, wise up sha."
couragenkem: "I did twice and I found out forgiving a cheating man won't change him. In fact, he is only sorry cause he was caught not for the act. If he came, confess and say sorry with both words and actions, I'll forgive. But if I catch again? Never! Affliction shall not rise a third time."
Some months ago, Legit.ng reported that Adegbite advised her fans to learn to put their trust in God alone. The screen diva revealed that she prayed for a son every day when she found out she was pregnant and God blessed her with one. Adegbite noted that God always answers honest and heartfelt prayers.
Who cheats more in a relationship, the man or the woman? | Legit TV
Source: Legit Nigeria