Covid-19 vaccine would only work if blacks participate in human trials - Experts
- Experts have said that clinical trials of Covid-19 vaccine must involve the participation of African Americans
- The medical officials argued that such participation is important because drugs sometimes have different results across races
- It should be noted that a quarter of those who died due to coronavirus in the United States are blacks
PAY ATTENTION: Click "See First" under the "Following" tab to see Legit.ng News on your Facebook News Feed!
NBC News reports that Calethia Hodges, the doctor that will be conducting clinical trials of experimental drugs in the bid to find a vaccine for the deadly coronavirus, has the task of persuading black people to partake in the process.
The media notes that though African Americans have been really affected by the virus, they are not well represented in human studies that are aimed at treating the disease.
Almost a quarter of the more than 116,000 lives lost to Covid-19 are blacks, according to a study called Color of Coronavirus by APM Research Lab.
Hodges said to convince more blacks to participate in the study, she is in a neighbourhood that is predominantly occupied by African Americans.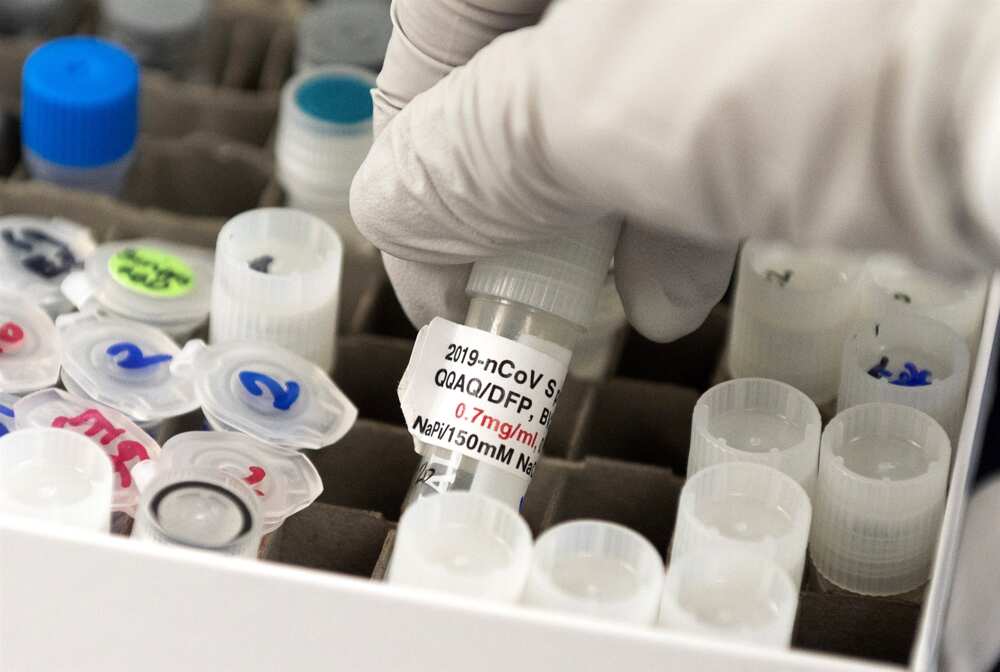 Experts have also said that getting blacks to participate in the trial is very important as researches of pharmacogenetics emphasized that the result of medicine could be different based on race, socioeconomic, and environmental dynamics.
It should be noted that pharmacogenetics is the science that genetic issues affect how people react to drugs.
"The reasons I hear African Americans will not participate are heartbreaking and disappointing. I have heard about the Tuskegee experiment a lot. And I have heard 'They [doctors] will give me the virus.' And 'They will put a chip inside me. Many say their parents raised them 'to never participate in medical research.' It's all tough to overcome," she said.
A medical expert, Larry Graham, is of the opinion that blacks have to get over their mistrust of human trials and participate.
Aletha Maybank, the American Medical Association's chief equity officer, said he is amazed that there is no sense of urgency by institutions to make African Americans involved in vaccine trials.
PAY ATTENTION: Download our mobile app to enjoy the latest news update
Hodges added that as a way to convince her patients to partake in clinical trials, she always tells them they have a chance to take a drug that would not only help them but could be very essential to generations to come.
Meanwhile, Legit.ng earlier reported that the Nigeria Centre for Disease Control reacted to the UK-backed clinical trial of a drug called dexamethasone for the treatment of Covid-19.
The trial drug is said to reduce the risk of death among coronavirus patients, especially those who depend on oxygen.
In other news, an American man with the name James Henderson lamented how his 22-year-old grandson caught coronavirus.
Grandpa James said the young man went to a party with about 30 people without observing any form of social distancing or wearing a mask.
The man said he and 9 other people came down with the disease. In his final words, he said that this is a warning to young people who think their immune system is stronger than the virus.
Coronavirus: Nigeria's health minister speaks on chloroquine as cure for COVID-19 | Legit TV
Source: Legit