51-year-old grandmother pregnant with grandchild after offering to become her daughter's surrogate
- Breanna Lockwood, 29, is a happy woman after four heart-wrenching years of trying for a baby with her husband, Aaron, 28
- Breanna spent over KSh 7.7 million (N28,113,495.26) on IVF and fell pregnant twice but she lost both pregnancies including a set of twins
- After a couple of failed attempts, Breanna and Aaron were told they needed to pursue a surrogacy since her uterus was unfit for pregnancy
- Julie, who works at a local supermarket, offered to carry her daughter's baby using Breanna and Aaron's embryo despite the chances of being extremely low due to her age
PAY ATTENTION: Click "See First" under the "Following" tab to see Legit.ng News on your Facebook News Feed!
It is always the joy of every mom to see their children prosper and achieve their dreams and life desires.
A 51-year-old is pregnant with her grandchild after offering to be a surrogate to her biological daughter.
Breanna Lockwood, 29, is a happy woman after four heart-wrenching years of trying for a baby with her husband, Aaron, 28.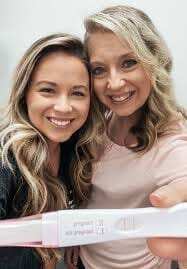 According to 7news, the couple who hails from Chicago, Illinois has been trying for a baby after their wedding in July 2016 without success.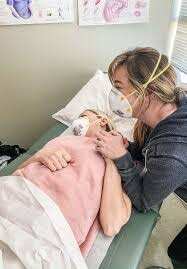 After their unsuccessful attempts, the couple was referred to a fertility clinic a year later.
Breanna spent over KSh 7.7 million IVF and fell pregnant twice but she lost both pregnancies including a set of twins.
"We were heartbroken, we had been trying for a child for two years and we thought we had finally got past the hardship and were on our way to having our miracle baby and then we found out we lost the twins," she said.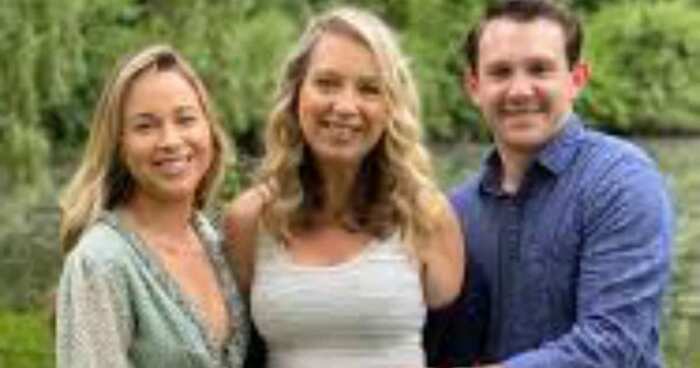 After a couple of failed attempts, Breanna and Aaron were told they needed to pursue a surrogacy since her uterus was unfit for pregnancy.
Julie, who works at a local supermarket, offered to carry her daughter's baby using Breanna and Aaron's embryo despite the chances of being extremely low due to her age.
The 51-year-old had led a fit and healthy lifestyle and regularly competed in marathons and triathlons and knew she would be the best candidate for her daughter.
"She came to me when we were first trying for a baby using IVF and I did not take her seriously until 2019. My husband was on board, he was nervous because everyone wants to make sure it is a healthy pregnancy but he trusts our fertility doctor so he was excited and amazed and thankful that she would do this for us," added Breanna.
The age limit for some gestational carriers in the US is 35-years-old but despite Julie being 51-years-old, she passed all of her medical tests.
PAY ATTENTION: Download our mobile app to enjoy the latest news update
In March 2020, Breanna, who works as a dental hygienist, and Aaron, a computer specialist, were delighted to find out Julie was successfully pregnant with her own grandchild after beginning the treatment in August 2019.
According to the young lady's fertility doctor, it was a unique scenario.
The couple is looking forward to welcoming their child in November and will find out the gender in the next few weeks.
Meanwhile, Legit.ng earlier reported that a 34-year-old woman, Hauwa'u Sulaiman, who already had 13 kids gave birth to quadruplets at the Gambo Sawaba General Hospital, Zaria, Kaduna state on Friday, June 5.
The woman said the set of quadruplets is her eighth delivery. After the delivery, the babies and the mothered were transferred to the Ahmadu Bello University Teaching Hospital for adequate care.
Uchenna Okeigbo: God gave me quadruplets after 18 years of marriage | Legit TV
Source: Legit