COVID-19: Hospital charges coronavirus survivor N426 million after 62 days of admission
- Michael Flor was admitted at Swedish Medical Center in Issaquah in March 4 after he was diagnosed with COVID-19
- He was taken to the intensive care unit after he suffered multiple organ failure to the extent that his family was called on phone to say goodbye
- Flor was discharged on May 5 and allowed to go home but a few days later he was served with $1.1 million N426,250,000 bill from the hospital
A man in the United States who almost died of organ failure following his admission in the hospital after he was diagnosed with COVID-19 has been slapped with $1.1 million (N426,250,000) bill for medical expenses.
Michael Flor, 70, was admitted on March 4 after he was diagnosed with the killer disease at a hospital in the northwestern city of Seattle.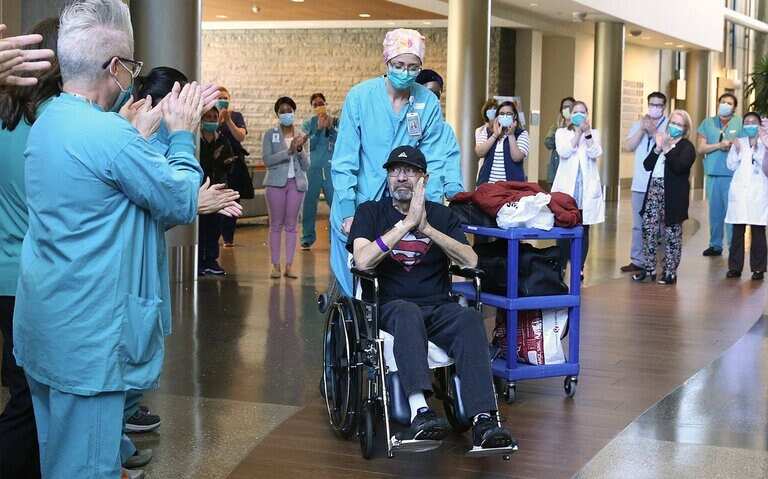 According to a report by Seattle Times, Flor was released from Swedish Medical Center in Issaquah on May 5 and allowed to go home before he was served with a 181-page bill explaining his charges.
"I opened it and said 'holy [bleep]!" said Flor.
For the two days when his heart, kidneys and lungs were all failing and he was nearing death, the bill ran for 20 pages with a total of about $1.1 million as doctors tried all means to save his life.
"I feel guilty about surviving...there's a sense of 'why me?' Why did I deserve all this? Looking at the incredible cost of it all definitely adds to that survivor's guilt," said Flor.
PAY ATTENTION: Install our latest app for Android, read the best news on Nigeria's #1 news app
At one point, Flor's health condition deteriorated greatly that the doctors had to hold up the phone so his wife and children could say goodbye.
Flor is covered by Medicare, a government insurance programme for the elderly, and therefore did not have to take out his wallet, according to the Times.
In other news, the World Health Organisation (WHO) has said breastfeeding does not pose a risk of mother-to-child transmission of COVID-19.
The organisation said the benefits of breastfeeding outweigh any potential risks of transmission.
The director-general of WHO, Tedros Adhanom Ghebreyesus, said the organisation carefully investigated the risks of breastfeeding mothers transmitting COVID-19 to their babies.
Coronavirus: The govt has turned the pandemic to scamdemic | Legit TV
Source: Legit