Why our refineries are not working - NLC president reveals
- Interests of certain individuals, corporations have been blamed for the failure of Nigeria's refineries
- According to Ayuba Wabba, even the government is incapacitated when it comes to the refineries
- Meanwhile, he said it is not good to privatise the refineries
Nigeria's refineries are not working because of interest groups, the president of Nigeria Labour Congress (NLC) and International Trade Union Congress (ITUC), Comrade Ayuba Wabba, has claimed.
According to Wabba, the Nigerian government is also incapacitated over the issue.
The NLC president who disclosed this in an interview with Nigerian Tribune recently also pointed out that despite the promise of Ibe Kachikwu, former minister of state for petroleum, that within four years, the refineries will start working, this has not been so.
Going further, he faulted the privatisation idea being explored by the current government concerning the refineries. He said this is not the way to go.
"Interest groups have made this impossible and government is incapacitated. It is not rocket science, it is just interests. When Dr Ibe Kachikwu came in as minister of state for petroleum, he promised that within four years the refineries were going to work. It is there on record but as we speak the refineries are not working. In fact, the latest approach is that the refineries will be reactivated and privatised.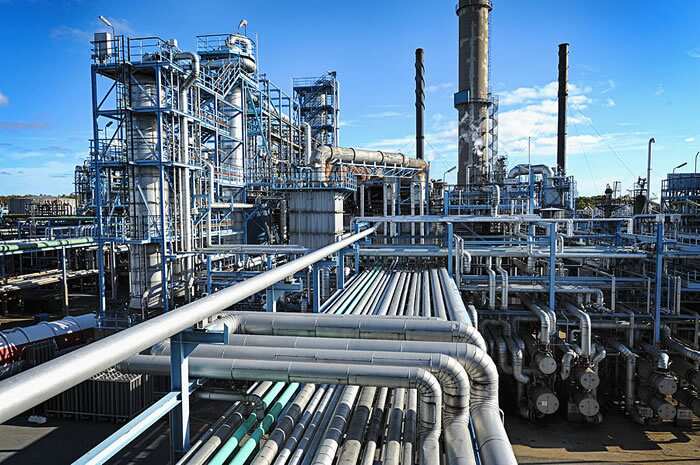 "Is that a good way to go? The obvious answer is no. We need to be competitive even in business. Yes, we appreciate the private refinery springing up but there must be competition, so that we are not taken for granted. It is about Nigerians; it is about the welfare of Nigerians. Power is also very strategic," he added.
Meanwhile, Legit.ng had reported that as the Nigerian military continues its campaign against oil theft in the Niger Delta, the Nigerian Navy Ship DELTA recently immobilised 3 illegal refining sites in Delta state.
This followed the recent discovery by military authorities that some illegal refineries that were dismantled on Bennett Island in February had been reactivated.
A statement by military authorities revealed that the Nigerian Navy Ship DELTA in conjunction with an Ocean Marine Service (OMS) surveillance crew deployed 2 swamp buggies to the Island for anti-illegal bunkering/crude oil theft operations.
"The team commenced swamp buggy operations at the illegal refining sites and deactivated 24 ovens, 35 receivers, 25 surface metal storage tanks and covered one dug out pit," a statement signed by the coordinator, Defence Media Operations, Major-General John Enenche stated.
"Additionally, on 8 Apr 20, the team located another illegal refining site at Bennett Island.
"During the operation, 14 ovens, 20 receivers and 21 surface metal storage tanks were dismantled. Similarly, on 10 Apr 20, the combined team of NNS DELTA and OMS surveillance crew commenced the swamp buggy operation at Bennett Island in Warri South LGA of Delta state.
"The team located an illegal refining site and deactivated 4 ovens, 14 surface metal storage tanks and 5 coolers."
Insecurity: Nigerians thought militancy was a Niger Delta problem | Legit TV
Source: Legit