How to keep a lady - Ex-minister Femi Fani-Kayode writes
- Former aviation minister Femi Fani-Kayode has taken to social media with some useful tips for men
- The politician in a post shared on his Facebook page wrote about how to keep a lady
- Fani-Kayode also disclosed that the tips he shared has been his secret to keeping his woman
- PAY ATTENTION: Click "See First" under the "Following" tab to see Legit.ng News on your Facebook News Feed!
Ex-aviation minister, Femi Fani-Kayode, recently took to his official page on Facebook to share some important information with men who intend to keep a lasting relationship with their female lovers.
Fani-Kayode in his post likened women to a series of things as he dished out tips on how to keep them happy and satisfied at all times.
In the opening part of his write-up, the politician noted that ladies can be likened to race horses and for that reason, men must learn how to master, tame, exercise and regularly train them.
Similarly, Fani-Kayode submitted that women can also be likened to precious jewels. He said they must be cherished, shielded, guarded, protected and defended at all times.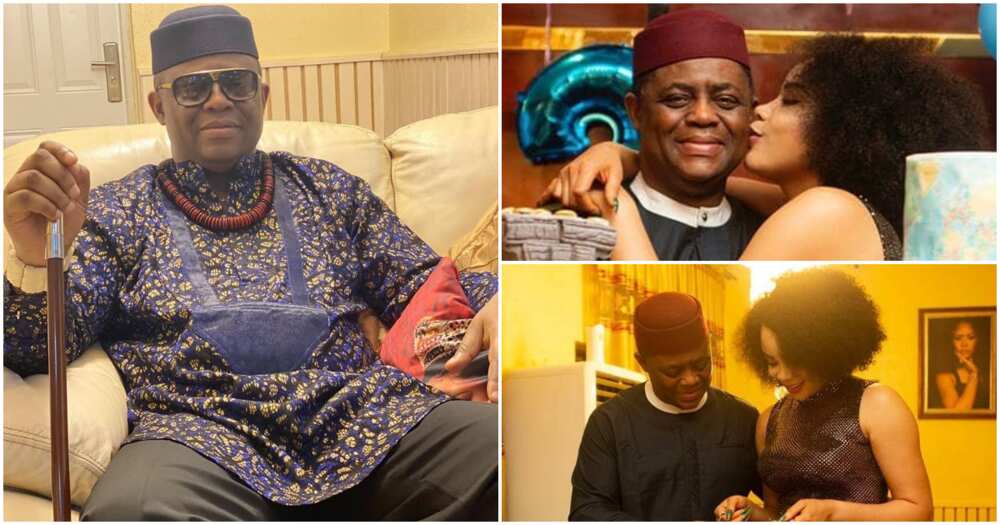 Likening them to children and art, he said: "They are like little children: they must be given attention, pampered, encouraged, loved, made to feel on top of the world and given everything that they need and want. They are like magnificent works of art: they must be appreciated and valued."
Speaking further, the ex-minister noted that men who want to keep a lady must learn to treat her like a queen and accept every part of her, whether good or bad.
PAY ATTENTION: Read the best news on Nigeria's #1 news app
He said: "If you want to keep a lady, live for her alone, worship the ground she walks on, treat her like a Queen, tolerate and accept her idiosyncrasies, weaknesses and excesses and love her for who and what she is, warts and all!"
On a final note, Fani-Kayode disclosed that everything he shared has been the secret that has helped him keep his woman.
Read the full post below:
Some weeks ago, Legit.ng reported that Femi Fani-Kayode hosted his wife and triplets to a beautiful birthday celebration. The politician celebrated his beloved in a lavish family party. FFK also shared lovely photos on his social media page.
How much should a man have before thinking of marriage? | Legit TV
Source: Legit Nigeria