Coronavirus: FG working on plasma of recovered patients for treatment
- The FG has commenced research on the treatment of coronavirus using the blood of recovered patients
- This research is on using plasma of recovered COVID-19 patients to treat serious cases.
- According to Dr Osagie Ehanire, the treatment is called Convalescent plasma
PAY ATTENTION: Click "See First" under the "Following" tab to see Legit.ng News on your Facebook News Feed!
Nigeria may soon record a breakthrough in the quest for coronavirus treatment as the federal government says it is working on a research to tackle the pandemic.
This was disclosed by the minister of Health, Dr Osagie Ehanire.
He said the research uses plasma from the blood of recovered Coronavirus (COVID-19) patients to treat people infected with the virus.
According to him, plasma of patients recovered from COVID-19 is called Convalescent plasma.
Meanwhile, Legit.ng had reported that a team of medical researchers based in London Ontario Canada, has found a new way to manage a coronavirus patient through a new form of dialysis.
Based at the Lawson Health Research Institute and led by Dr Chirs Mcintyre, the team came up with the modified method after they saw that a new kind of treatment is necessary, especially for patients needing intensive care, CTV News reports.
"This led to the idea of treating a patient's blood outside of the body. We could reprogram white blood cells associated with inflammation to alter the immune response," McIntyre said.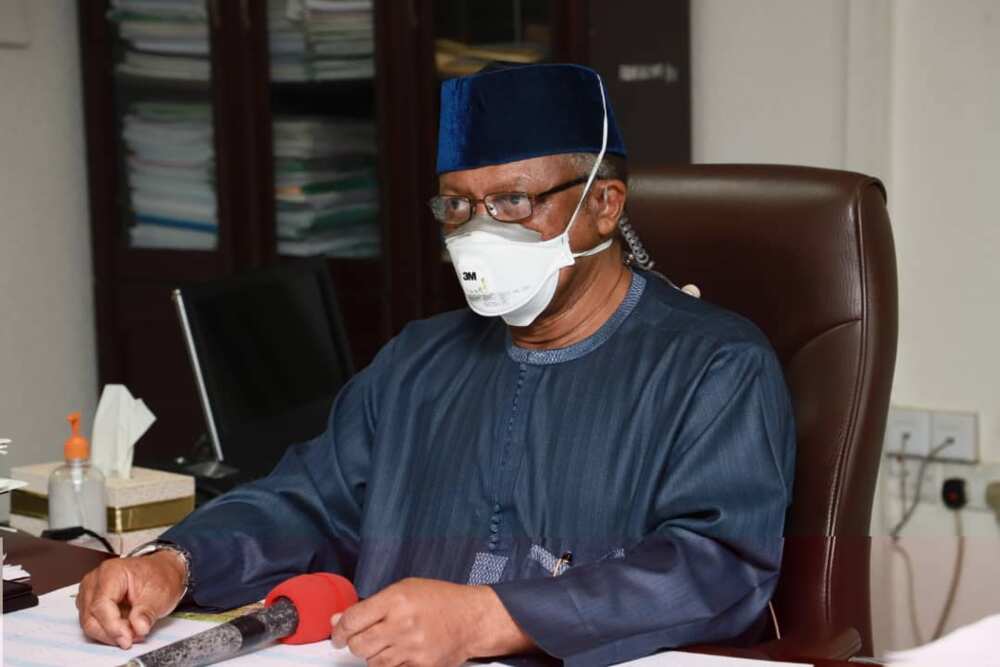 The team was able to successfully treat a patient with this new method last week as the person struggled with multiple organ failure.
Macintyre said that before treating the person, there was a 98% dying chance but after the treatment was concluded, that reduced to 30%.
Though the patient is still very much in intensive care and needing organ support, it was obvious that his condition relatively improved.
The head doctor said the use of a dialysis machine is a way of making use of readily available resources to combat the deadly virus.
"The ultimate goal is to improve patient survival and lessen their dependency on oxygen and ventilation," said McIntyre.
It should be noted that the normal form of dialysis is the process of getting out excess water and toxins from the blood in a situation where the kidneys are too weak to perform the function.
The trial method reportedly got to his treatment phase 40 days after the idea was first conceived.
Coronavirus: 20% of people who came here tested positive - MoH | Legit TV
Source: Legit