Dakore Egbuson: Aunty2Sure is the new Aunty toh Sure
This update is juicy! Recall the #AuntyTohSure trend started by Timini Egbuson on his birthday, where he hyped his big sis and everyone's fave, Dakore and from which other #AuntytohSures have arisen.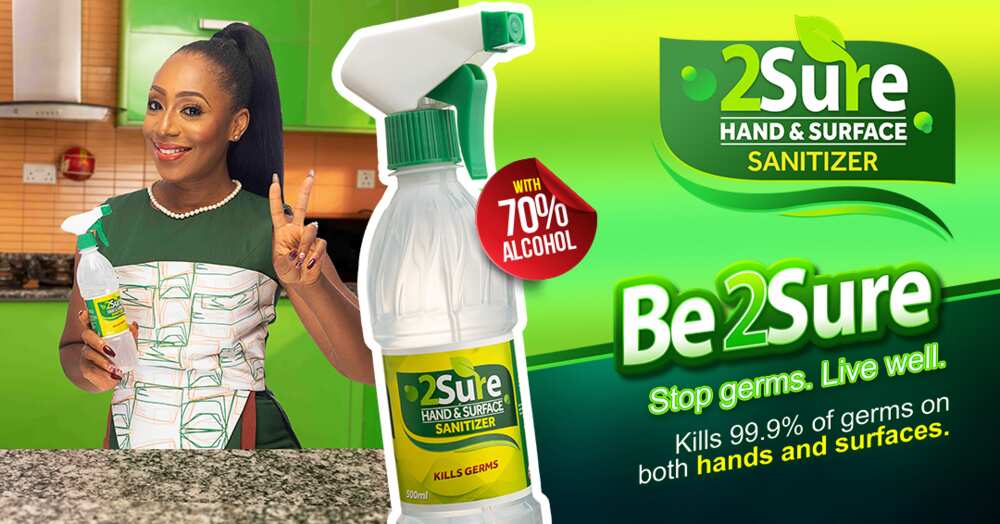 So right now, Dakore herself has stepped into the fray (drum rolls please), to reveal that she is not only an Aunty Toh Sure but Aunty 2Sure, the face of 2Sure hand and surface sanitizer brand.
Watch video below:
Aunty 2Sure as she plays a dependable and trustworthy role in championing the cause of personal hygiene with the brand 2Sure Hand and Surface Sanitizer.
2Sure Hand and Surface Sanitizer is a liquid sanitizer that sanitizes both hands and surfaces. It contains 70% alcohol and is effectively proven to kill 99.9% of germs.
Follow 2Sure on all social media platforms @2sureNg.
See more photos below: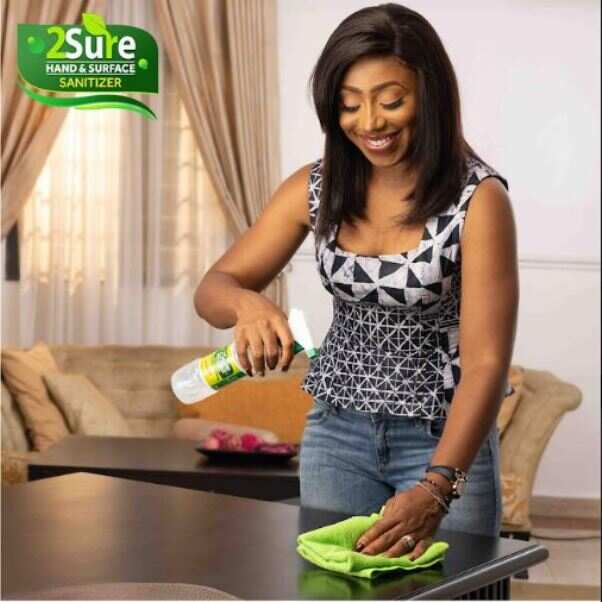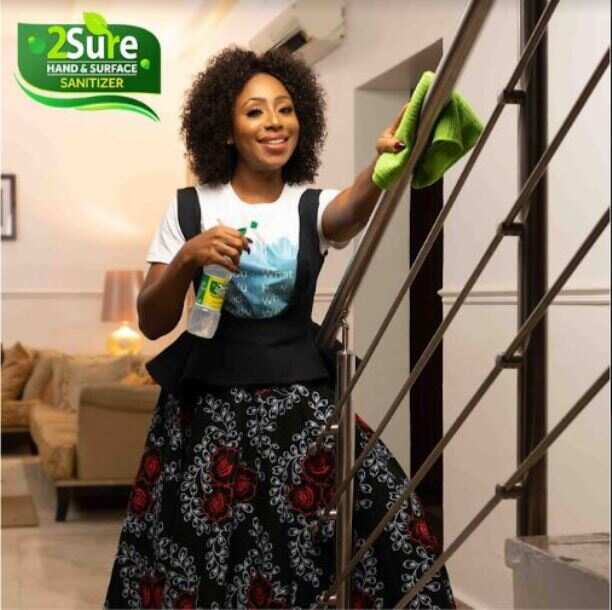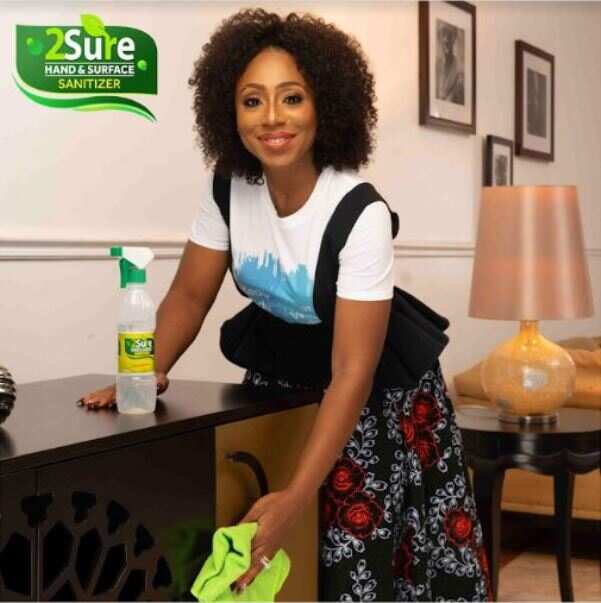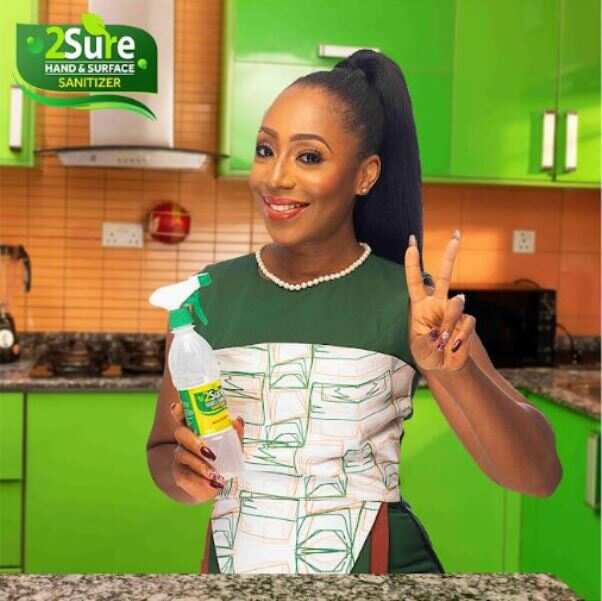 #Be2Sure Stop Germs, Live Well
[Sponsored]
Source: Legit