Bayelsa senatorial election: Let the right persons contest - APC chief warns
PAY ATTENTION: Click "See First" under the "Following" tab to see Legit.ng News on your Facebook News Feed!
- Perekeme Kpodoh, a chieftain of the All Progressives Congress (APC), is issued a warning ahead of a senatorial election in Bayelsa state
- Kpodoh claims that a particular part of the state currently has the right to produce a candidate ahead of the election
- The politician, however, warned against plans by some aspirants to cause chaos knowing they are not supposed contest
A Chieftain of the All Progressive Congress (APC) in Bayelsa, Perekeme Kpodoh, has warned against the rising number of senatorial aspirants from an area of the state.
Kpodoh described the increasing number of the aspirants from the Ekeremor axis of the state ahead of the Bayelsa West senatorial by-election as provocative.
According to him, it is just necessary for the aspirants to respect the principle of zoning in the district so as to avoid any chaos in the Sagbama and Ekeremor areas of the state.
Chief Perekeme Kpodoh, who is from Sagbama, added the decision of some greedy politicians to indicate interest and challenge the collective will of the Ekeremor-Sagbama people may cause division and disunity among the two local council areas.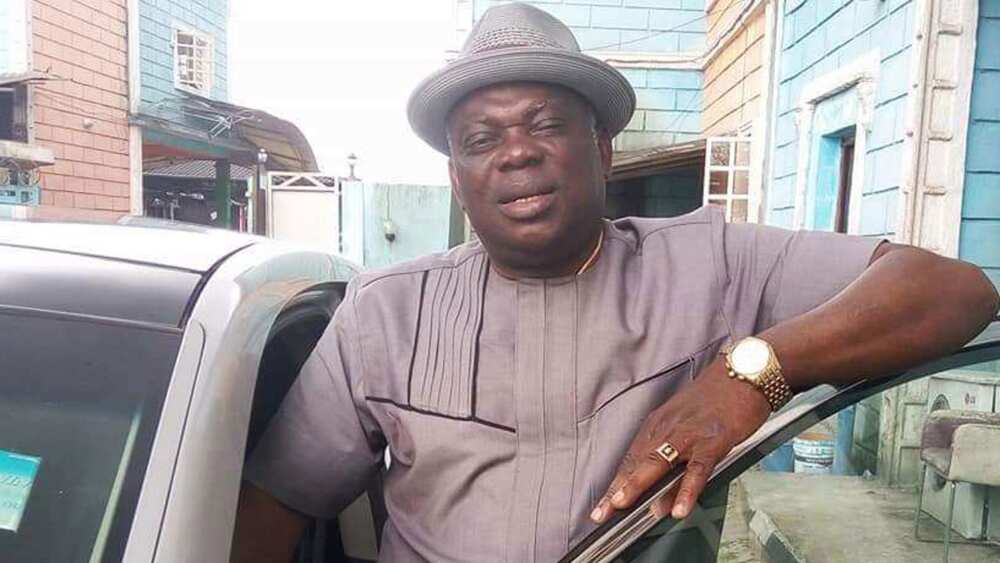 While assessing the preparation of all the political parties in the state ahead of the by-election into the two vacant senatorial seats of Bayelsa West and Central areas, Kpodoh cautioned that the aspirants should avoid being used to cause discord against the existing arrangement.
He argued that those sponsoring and instigating people against the existing zoning arrangements between Sagbama and Ekeremor local government areas are selfish and cannot do same in their areas of control in the East and Central senatorial districts.
"What we are saying is that these two local governments are brothers and we have agreed that it is turn-by-turn. This is Sagbama's turn; nobody should jeopardise it because anybody that does that, and any problem that comes out of it, we will hold that person responsible.
"Currently, we have a member of the Federal House of Representative from Ekeremor. So Sagbama should have the senator.
"Last time, it was Senator Lokpobiri. Next time it will be someone else. That is how they share it. Next tenure, the House of Representatives seat goes to Sagbama, while the other to anybody from Ekeremor. Those who feel they can scatter that plan are trying to set confusion, war, trouble between Ekeremor and its own brother Sagbama," he said.
He advised that what should be paramount in the minds of the politicians is the development of the two areas, instead of trying to take over what should belong to a particular district.
"We want Sagbama to bring out their candidate and let's them try their luck.
"Ekeremor should vote for whoever they know among the aspirants of their parties from Sagbama area. That is what we are talking about, not by you bringing someone to come and set confusion.
"Now, some persons are coming out. And I want to ask, when did you start playing politics? Do they know how the system was organised? Or you just came from the moon and said you want to come and contest?" He queried.
He accused some leaders of the party of alleged involvement in the plot to instigate division between Sagbama and Ekeremor people.
"All am saying is that it is not bad to have the ambition to contest. But contest at the appropriate time," he said adding that anyone who wants to contest should wait for his time and that this should be after the tenure of Hon Fred Agbedi, who is in House of Representatives.
PAY ATTENTION: Install our latest app for Android, read best news on Nigeria's #1 news app
Legit.ng earlier reported how Kpodoh recently said if former Bayelsa governor, Seriake Dickson, was made a candidate, he will win the state's senatorial by-election.
APC disqualifies Obaseki from Edo guber primaries | Legit TV
Source: Legit