Niger Delta youths, leaders plan one million signatures in support of Senator Akpabio
- Some youths and leaders in Niger Delta have vowed to get one million signatures in support of Akpabio
- According to them, some powerful people are ganging up against him to sabotage his efforts to clean up the NDDC
- Going further, they said the people can no longer allow enemies of the region to steal from the commonwealth of the people
PAY ATTENTION: Click "See First" under the "Following" tab to see Legit.ng News on your Facebook News Feed
Several youth groups in the Niger Delta region culminating into an amalgam of over 57 youths and leadership bodies, including students' unions, have concluded plans to obtain more than one million signatures to support the Hon Minister for Niger Delta Affairs, Senator Godswill Obot Akpabio.
According to the group, this is due to the unnecessary interference of some powerful people in Nigeria and in the National Assembly.
They alleged that the powerful are trying to scuttle the forensic audit as well as sabotage the Interim management committee set up at the instance of the president to reposition the NDDC to accelerate development in the Niger Delta region.
This was disclosed in statements issued in Uyo, Owerri, Delta, Portharcourt, Calabar, signed by Engineer Udo Luke, Freeman Okorie, Chief Engineer Udo Nteng, and made available to Legit.ng.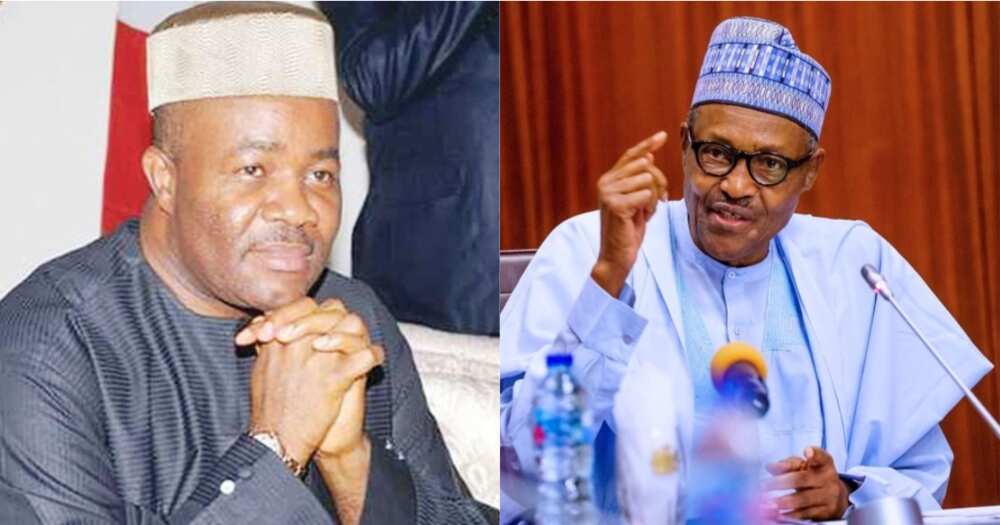 They said the people can no longer allow enemies of the region to steal from the people. Also, the duo of Apostle Uko Markson, Rev Dr Jamesin Abraham of Niger Delta Clergy Forum said that they are mobilising ministers and clergy fora to pray for the president, Senator Akpabio and others for God's protection.
Going further, they stated that they are solidly behind the Honourable minister and also threatened to join forces with the youths to support and encourage Senator Akpabio to do exactly what Mr President instructed him to do in order to get the commission back on track to serve the purpose or which it was established .
"We have noticed that since Senator Godswill Akpabio took over the mantle of service as minister of Niger Delta Affairs and got the mandate of the president to oversee the forensic audit of NDDC, hell has been let loose.
"We have read and seen all manners of threats, abuses, and orchestrated plans to stop the audit and intimidate the directors to soft-pedal but the minister has remained forthright and determined in ensuring that the anti-corruption crusade of the Buhari administration is further given impetus in the matter of the ongoing forensic audit. Therefore every right-thinking and patriotic person must wake up to support him."
Recall that Legit.ng reported that the Nigerian Senate has begun a formal investigation of the NDDC over alleged corruption.
How Nigerians should fight corruption - civil society group | Legit TV
Source: Legit.ng News