US, ICC disagree over investigations into alleged war crimes in Aghanistan
- The ICC and the United States are in disagreement over investigations into war crimes in Afganistan
- The US has announced sanctions against the ICC officials carrying out the investigation and their family members among others
- The ICC has rejected the moves by the US which it says are aimed at influencing the court's decision to investigate the Afghan war
- This is at least the second international organisation to feel the Trump administration's wrath in 8 weeks after the US halted WHO's funding in April
The United States of America and the International Criminal Court (ICC) are currently at daggers drawn over a recent move by the judicial body to investigate alleged war crimes reportedly committed by all sides during the prosecution of the war in Afghanistan.
According to a report in the UK Guardian, the ICC's decision has angered the Donald Trump administration, which has unleashed both economic and legal offensive against the court.
Among what the US has planned for the court are sanctions for the officials involved in the investigation, visa restrictions on their family members and a counter-investigation into the activities of the ICC by the US.
In its reaction, the ICC described the actions of the US as unacceptable. The court said it viewed it as an attempt to influence the investigations.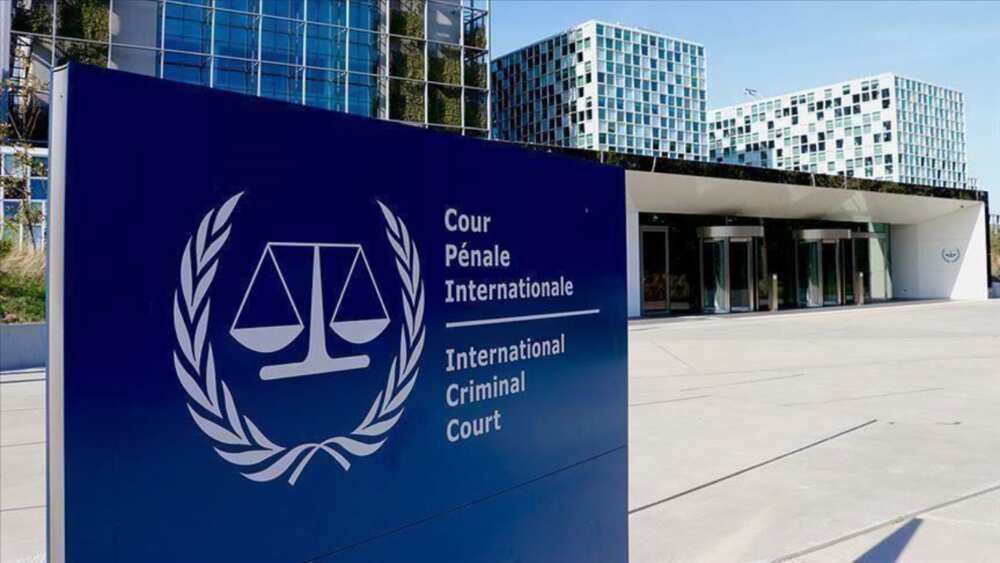 Legit.ng notes that this is at least the second international organisation that the US has had a serious disagreement with and imposed some form of punitive measures on in the last two months.
Just recently, President Trump stopped funding to the World Health Organisation (WHO) to allow for a review on how the health agency has been steering fight against coronavirus.
During his address on Tuesday, April 14, Trump accused WHO of contributing to the rapid spread of the virus and also playing a cover-up role thus complicating the fight against the global pandemic.
Trump further blamed WHO for what he termed as being Chinacentric despite the US contributing $400 million to $500 million to the WHO each year.
In other news, President Trump recently admitted that he was taken to the bunker underneath the White House on Friday, May 29.
The US president, however, denied that he was taken to the underground bunker to shield him from danger in the heat of the tumultuous protests in Washington D.C.
Trump claimed he went to the bunker for an inspection, adding that he went in the afternoon, not in the evening as had been reported.
Nigeria mourns George Floyd | Legit TV
Source: Legit