Throwback: History of June before President Buhari made it Democracy Day
For 18 years, Nigeria had been celebrating Democracy Day on May 29 until June 6, 2018, when President Buhari made a historic announcement: June 12 became the national date for the celebration of Democracy Day.
President Buhari's second term inaugural address was delivered on June 12, 2019. This year's is the second celebration of Nigeria's Democracy Day on June 12.
What is the significance of June 12 before it was made the Democracy Day?
June 12, 1993, was a historic day in the history of Nigeria as a nation: it was the day millions of Nigerians expressed their democratic will by voting for late Moshood Abiola as their president.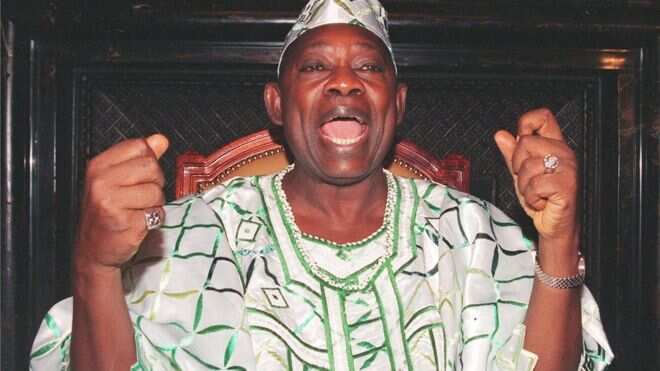 The election was adjudged as freest, fairest and most peaceful elections since Nigeria's Independence.
Sadly, the then military 'president', Ibrahim Babangida, annulled the election.
Why Babangida annulled June 12, 1993 presidential elections⠀
Babangida, according to several accounts, believed Abiola was rightfully elected president but claimed he would be killed if he announced the late MKO as the president-elect.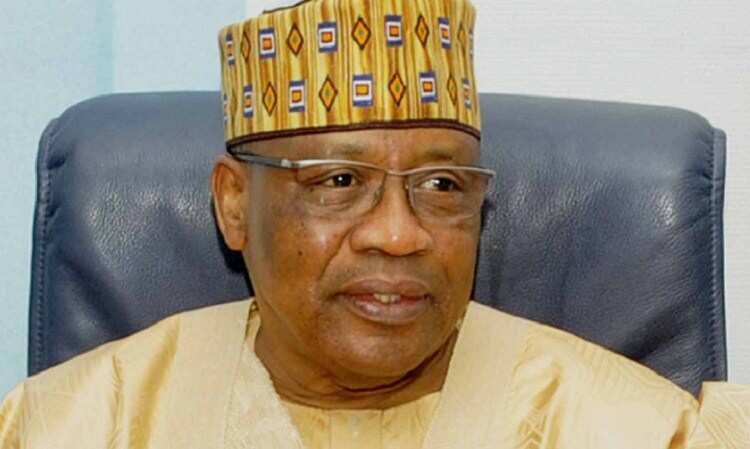 ''They will kill me; they will kill the President-Elect, Chief MKO Abiola, if I went ahead with the election and announced the winner of the elections, which we all know to be Bashorun, Chief MKO Abiola. I know so; I am not daft. He won; he tried. I feel bad about the whole matter.⠀
''Sani (Abacha) is opposed to a return to civilian rule. Sani could not stand the idea of Chief Abiola, a Yoruba, becoming his Commander-in-Chief; Sani seems to have the ears of the Northern leaders that no Southerner, especially from the South-West, should become the President of the country. Sani seems to rally the Northern elders to confront me on the matter. He is winning; the Sultan and the Northern leaders are of this frame of mind.⠀
''Sani risked his life to get me into office in 1983 and 1985; if he says he does not want Chief Abiola, I will not force Chief Abiola on him.''⠀
Those were the words of Babangida, according to The Tale of June 12: The Betrayal of the Democratic Rights of Nigerians (1993), a book by Omorhionwan Omoruyi published by Press Alliance Network Limited in 1999.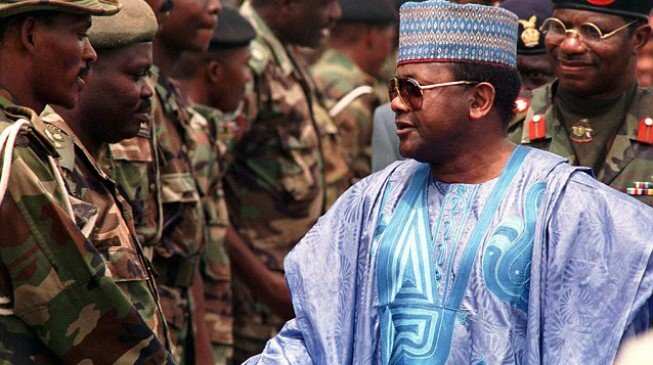 Babangida claimed Abacha and other powerful interests did not want Abiola as president. So he (Babangida), annulled the election, subsequently stepped down and installed an interim government led by a businessman and political neophyte, Ernest Shonekan.
Abacha would later overthrow the interim government and ruled Nigeria until his death in 1998.
Sadly, Abiola who had also been arrested and imprisoned by Abacha also died in 1998; many believe he was assassinated.
According to a 1994 report by Washington Post, "Abiola, a millionaire publisher who apparently won a presidential election last year (1993) that the military annulled, was arrested at his home after making a public appearance in downtown Lagos, the country's largest city, and declaring that he would announce a rival government within 30 days."
Since Nigeria returned to democracy in 1999, many prominent Nigerians and activists had urged the Nigerian government, from Olusegun Obasanjo to his successors, to announce June 12 as Nigeria's Democracy Day in recognition of the supreme price paid by Abiola.
It was, however, President Buhari who on June 6, 2018 announced June 12 as Nigeria's New Democracy Day.
The president's decision was commended across the nation, though some claimed he made the move to gain the support of the southwest in the 2019 general elections.
Buhari also awarded posthumously Nigeria's highest Honour, GCFR, to Abiola.
PAY ATTENTION: Get the Latest Nigerian News Anywhere 24/7. Spend less on the Internet!
Legit.ng had explained how and why President Buhari made June 12 Nigeria's new Democracy Day, deviating from the ways of his predecessors.
From Bank clerk to billionaire: 6 facts you did not know about MKO Abiola | Legit TV
Source: Legit