Democracy Day: Why Buhari moved celebration day from May 29 to June 12
Nigeria is celebrating its Democracy Day today, Friday, June 12; a celebration of 21 years of uninterrupted civil administration since 1999.
PAY ATTENTION: Click "See First" under the "Following" tab to see Legit.ng News on your Facebook News Feed!
Though the coronavirus pandemic did not allow the usual celebrations, Nigerians are marking the historic day on social media as #DemocracyDay2020 trends on Twitter and other social media platforms.
President Muhammadu Buhari has also addressed Nigerians via a national broadcast in the early hours of the day.
While Nigeria celebrates this milestone, it is, however, worthy of note that President Buhari's predecessors did not mark their Democracy Day on June 12; they did on May 29, every year.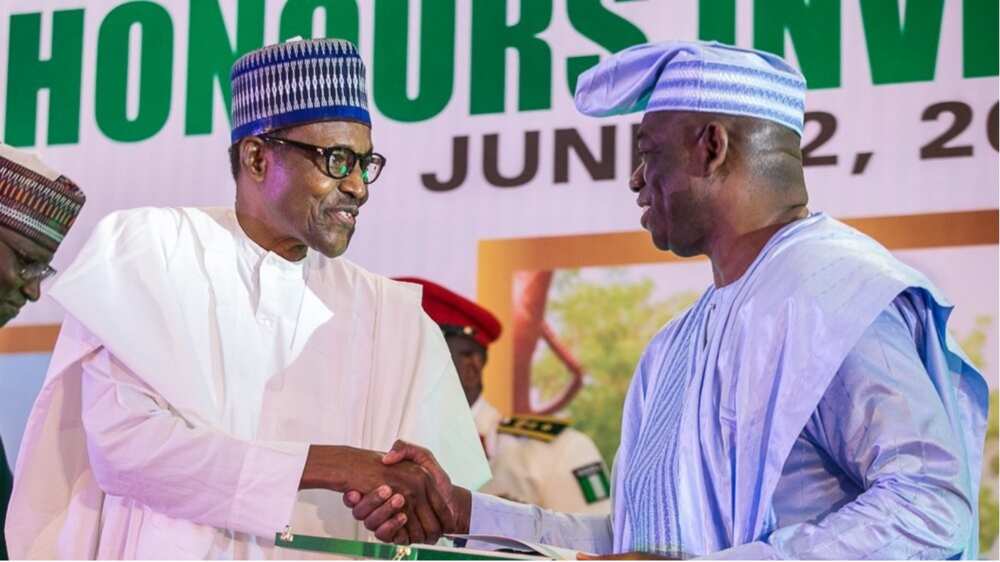 May 29 as Nigeria's previous date for Democracy Day celebration
After the death of Sani Abacha in 1998, Nigeria's process to return to democratic governance kickstarted under the leadership of General Abdulsalami Abubakar.
May 29, 1999, was the day Olusegun Obasanjo took office as the president of Nigeria, after being elected on the platform of the Peoples Democratic Party (PDP).
Since then, Nigeria's Democracy Day had been celebrated on May 29 until June 6, 2018, when President Buhari made a historic announcement: June 12 became the national date for the celebration of Democracy Day.
Why did President Buhari pick June 12 as the new date for the celebration of Democracy Day?
June 12, 1993, was a historic day in the history of Nigeria as a nation: it was the day millions of Nigerians expressed their democratic will by voting for late Moshood Abiola as their president.
The election was adjudged as freest, fairest and most peaceful elections since Nigeria's Independence.
Sadly, the then military 'president', Ibrahim Babangida, annulled the election. Babangida, according to several accounts, believed Abiola was rightfully elected president but claimed he would be killed if he announced the late MKO as the president-elect.
Babangida claimed Sani Abacha and other powerful interests did not want Abiola as president.
So he (Babangida), annulled the election, subsequently stepped down and installed an interim government led by a businessman and political neophyte, Ernest Shonekan.
Abacha would later overthrow the interim government and ruled Nigeria until his death in 1998.
Sadly, Abiola who had also been arrested and imprisoned by Abacha also died in 1998; many believe he was assassinated.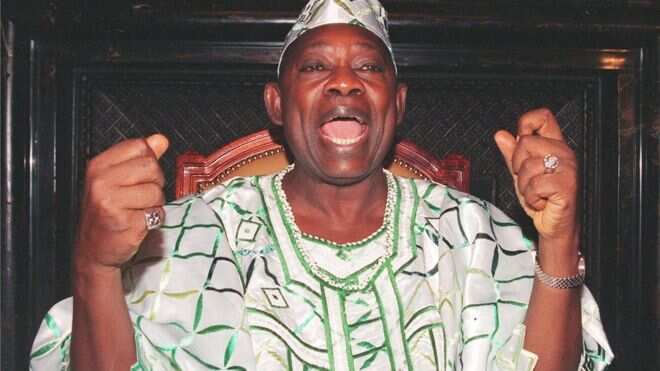 Obasanjo refused to recognise June 12
Since Nigeria returned to democracy in 1999, many prominent Nigerians and activists had urged the Nigerian government, from Obasanjo to his successors, to announce June 12 as Nigeria's Democracy Day in recognition of the supreme price paid by Abiola.
For reasons best known to Obasanjo who ruled Nigeria for eight years and his predecessors, particularly, Goodluck Jonathan, they refused to recognise June 12.
PAY ATTENTION: Get the Latest Nigerian News Anywhere 24/7. Spend less on the Internet!
Thus, President Buhari's announcement of June 12 as Nigeria's New Democracy Day on June 6, 2018, was met with widespread approval and commendation.
The president also awarded posthumously Nigeria's highest Honour, GCFR, to Abiola.
President Buhari's second term inaugural address was delivered on June 12, 2019. This year's is the second celebration of Nigeria's Democracy Day on June 12.
From Bank clerk to billionaire: 6 facts you did not know about MKO Abiola | Legit TV
Source: Legit