Heroic man saves child who fell out of moving van
- A van being driven on the way lost control and plunged into an oncoming car on the highway
- The incident which took place in Russia caused a boy who was seated at the passenger's seat to get flung out of the window at impact
- A hero who was driving on the opposite side saw the commotion and sprung into action saving the child's life
PAY ATTENTION: Click "See First" under the "Following" tab to see Legit.ng News on your Facebook News Feed!
A Russian driver stared at death in the face but still made it out alive through a miracle.
The man behind the wheels had a child seated at the passenger's seat of his car before his van collided with a saloon vehicle on a highway.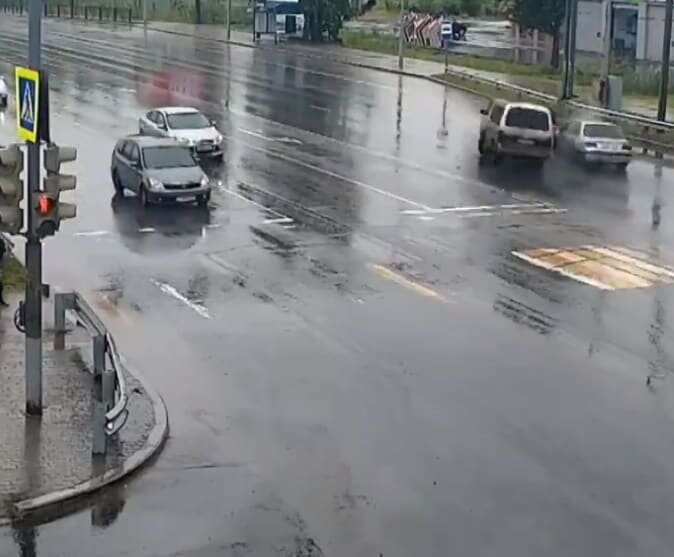 It was rainy and visibility on the road was compromised.
What was meant to end in a tragedy turned into a divine moment of salvation after the kid was thrown out of the window but still managed to survive.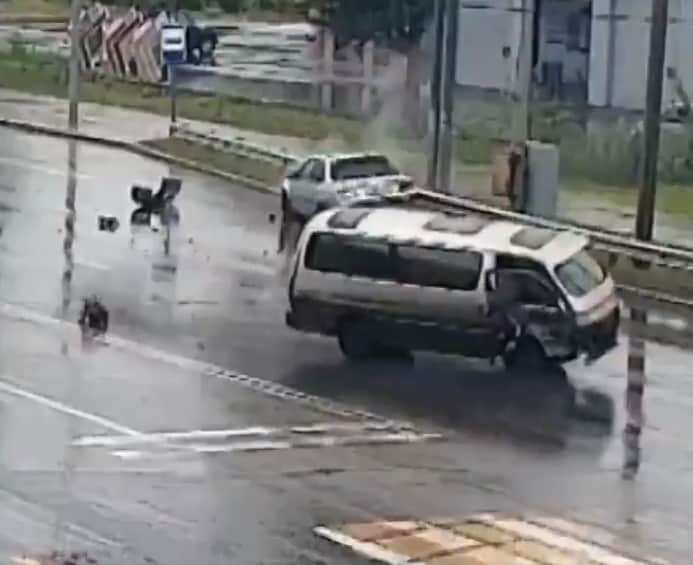 When the two cars collided, the child found himself on the ground but was luckily unhurt and stood immediately he felt the impact.
Confused, the little one started running for safety and a driver in another car sprung into action immediately.
The man who was passing by left his car and quickly grabbed the little boy, thus saving his life.
Meanwhile, the van involved in the collision kept spinning around uncontrollably as the floor was wet due to the heavy rain.
The good Samaritan rushed to the sidewalk and placed the young boy down where a crowd received him warmly.
The whole thing looked like it was a scene out of a movie and people on Twitter were amazed by how fast the hero acted.
Ex-Big Brother Naija housemate Khafi Kareem has asked her followers to pray for her family following the death of her 20-year-old brother who was shot in London.
Alexander Kareem was gunned down close to his family house in Shepherd's Bush, West London on Monday, June 8.
He was said to be walking home from a convenience store in the early hours of Monday morning, June 8, before he was shot dead.
In a video, Khafi could be seen grieving and asking Nigerians to pray for her family.
Market Survey: Coronavirus cannot kill everyone in Nigeria | Legit TV
Source: Legit.ng