American black man spent 17 years in prison for crime not committed
- John Bunn, a black American man, used 27 years of his life fighting against a wrong criminal case that was levelled against him
- After policemen picked him up on a murder charge at age 14, he spent 17 years in prison and 10 on parole
- While in prison, Bunn fell in love with books and started sharpening his mental capacity until he was exonerated in 2018
PAY ATTENTION: Click "See First" under the "Following" tab to see Legit.ng News on your Facebook News Feed!
The story of John Bunn is one that always wrenches the heart. He spent a whopping 27 years trying to prove his innocence in a murder crime charge.
When he was 14 years old, John was wrongfully charged for the murder of a corrections officer. He spent 17 years in prison and 10 years on parole, CNN reports.
In one of his court appearances, the man cried, saying: "I'm an innocent man, your honour, I have always been an innocent man."
His exoneration came in 2018, according to CNN, after prosecutors dropped his case and decided not to try him anymore.
In a short documentary, the man said that when he was arrested, he did not know how to read and had a strong need to write to his mother.
John said to gain that knowledge, he started learning how to read through children's books. He later got other education as he progressed as an inmate.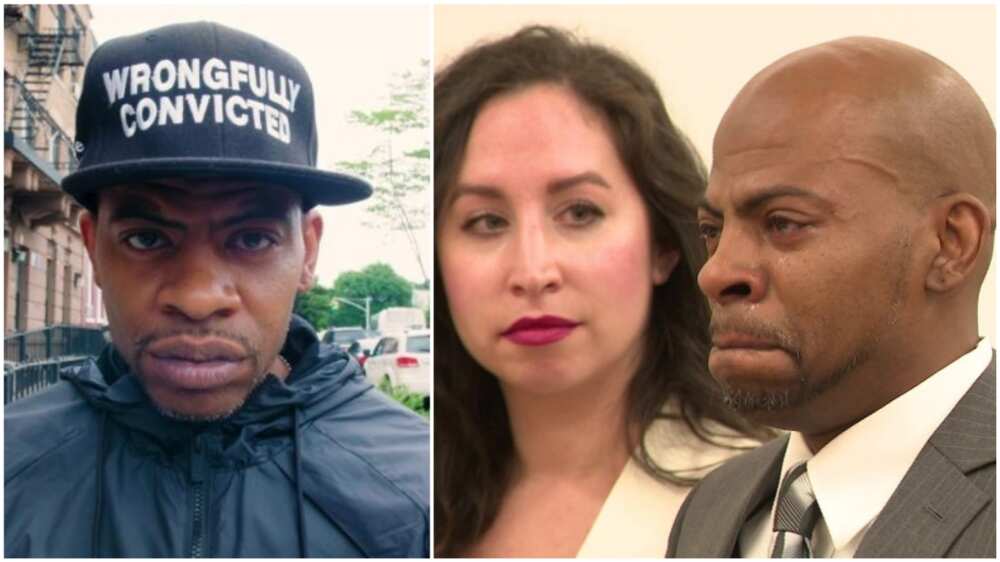 David "Twin" Laurence, a retired NYC corrections officer, said that John was very close like a nephew to him, and when he got out, he offered him his home for his book drive.
The exonerated man said that reading gave him the kind of freedom the system could not grant him and took him to many places via his imagination.
Meanwhile, Legit.ng earlier reported that Ryan Matthews beat the odds that were stacked against him in life and succeeded. He was 17 years old when he was charged with a crime he did not commit.
PAY ATTENTION: Download our mobile app to enjoy the latest news update
That made him spend five years in prison on a death row. His trouble started in April 1997 when a masked thief shot a store owner who refused to give him money and fled.
Several hours after then, Matthews was stopped because the vehicle he was riding bore a striking resemblance with the getaway car of the criminal.
Though he was innocent and there was no evidence against him, the then-teenager was found guilty by a team of 11 white jurors and sentenced to death at the age of 19.
His liberation came when an investigation by William Sothern and Clive Stafford Smith of the Louisiana Crisis Assistance Centre uncovered the whole truth.
My prison experience - James Brown (They didn't caught me) | Legit TV
Source: Legit.ng