- A 60-year-old woman has successfully gone through a brain surgery while preparing olives during the process
- The patient was asked to prepare the meal during the operation so major damage to her brain tissues can be prevented
- Roberto Trignani, one of the medical team that carried out the operation said that in one of the surgeries he did, the patient was asked to watch cartoons
PAY ATTENTION: Click "See First" under the "Following" tab to see Legit.ng News on your Facebook News Feed!
A 60-year-old woman has just done what nobody has ever achieved during a brain tumour operation. The Italian woman prepared olives during the two and half hour procedure.
The neurosurgeon at Ancona's Riuniti hospital said that the operation which involved the removal of tumour from her left temporal lobe "went very well". BBC reports that the patient prepared 90 olives in a period of one hour.
The kind of operation she went through is called awake brain surgery which is carried out to treat some brain conditions that affect the part of the brain responsible for speech, movement, and vision.
In helping the surgeon so that he does not damage major brain tissue, the patient could be told to carry out an activity or asked questions during the operation.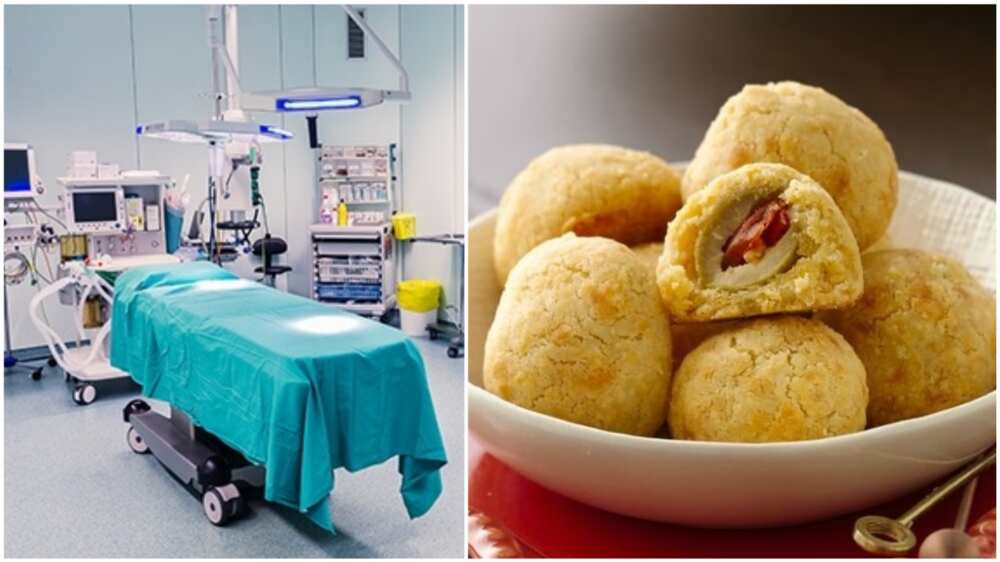 Neurosurgeon Roberto Trignani said that the method of engaging the patient in an activity allows them to work on the patient without medical accidents.
Doctor Trignani, also part of the team of 11 staff during the operation, has carried out many other awake operations in recent years. It should be noted that one patient was once asked to watch cartoons.
Meanwhile, Legit.ng earlier reported that a patient at King's College Hospital in London played the violin while surgeons operated on her brain to remove a tumour.
The hospital said the unusual approach was to ensure that areas of Dagmar Turner's brain that control delicate hand movement and coordination were not inadvertently damaged.
According to a report by BBC, the 53-year-old violinist was diagnosed in 2013 with a large, slow-growing glioma after suffering a seizure during a symphony.
PAY ATTENTION: Download our mobile app to enjoy the latest news update
"Dagmar's tumour was located in the right frontal lobe of her brain, close to an area that controls the fine movement of her left hand.
In other news, a 34-year-old woman, Hauwa'u Sulaiman, who already had 13 kids gave birth to quadruplets at the Gambo Sawaba General Hospital, Zaria, Kaduna state on Friday, June 5.
The woman said the set of quadruplets is her eighth delivery. After the delivery, the babies and the mothered were transferred to the Ahmadu Bello University Teaching Hospital.
The mother, however, said that the only male child among the babies died before they got to ABUTH and the remaining ones have been placed under intensive care.
Hauwa'u said that she was given two bags of blood to aide her during the delivery process. She added that though she is very healthy, medical officials said she needs to be monitored before she can be discharged.
Sulaiman Mohammed, her husband, said his wife had had a set of triplets twice, a set of twins on two different occasions and three other babies at different times before the latest delivery.
Mohammed who is also a driver gave thanks to Allah for the quadruplets that were given to him. He added that his brother always supports him taking care of the children whenever he needs help.
His mother, Saudatu Haruna, said that the birth was not a surprising one as it runs in the family, adding that she gave birth to a set of twins on two different occasions. She said that her mother was also a triplet while her father was a twin.
Nigeria News: Abuja Hospital, Parents Speak on Historic Separation of Co-joined Twins | Legit TV