- NERC says it is ready to enforce compulsory distribution of meters
- Also, the commission has threatened to sanction some DisCos for not complying with its order
- The DisCos are Benin, Enugu, Eko, Ikeja, Kano, Kaduna and Port Harcourt
PAY ATTENTION: Click "See First" under the "Following" tab to see Legit.ng News on your Facebook News Feed
The Nigerian Electricity Regulatory Commission (NERC) has threatened to sanction seven electricity Distribution Companies (DisCos) for failing to comply with its order on capping estimated billing for some customers within their network.
NERC, which is the regulator of the Nigerian Power Supply Industry (NESI) made its intention known in a notice issued to the DisCos, according to a post on its official Twitter account on Tuesday.
It said: "NERC has issued notices of intention to commence enforcement action against seven DisCos over their failure to comply with the Order 197/2020 on capping of unmetered R2 and C1 electricity customers.
"The DisCos are Benin, Enugu, Eko, Ikeja, Kano, Kaduna and Port Harcourt.
"The DisCos have 14 days beginning from June 4 to explain why the commission should not sanction them over their alleged non-compliance."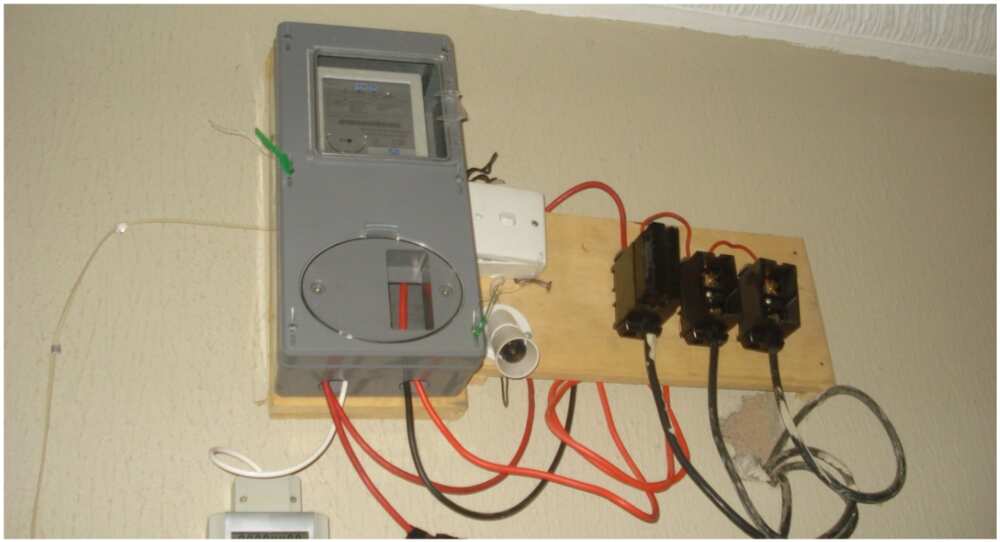 Recall that Legit.ng had reported that NERC barred the 11 Distribution Companies (DisCos) from charging residential customers above an average of N1,800 or 78 kilowatt-hours monthly until meters are provided to such customers.
NERC in an Order 197 signed by its chairman, Professor James Momoh compelled DisCos to meter customers.
NERC said all unmetered residential and commercial customers shall not be invoiced for the consumption of energy if they are not metered by April 2020 when a new tariff will be implemented.
NERC further repealed the estimated billing methodology ordered that it cease to have effect as a basis for computing the consumption of unmetered customers.
''Discos shall ensure that all customers on tariff class A1 in their franchise areas are properly identified and metered by 30 April 2020," NERC said.
However, it warned that any customer that rejects the installation of a meter on their premises by a Disco shall not be entitled to supply and must be disconnected by the Disco, and shall only be reconnected to the network with the installation of a meter.
Recall that the federal government recently advised DisCos to allow other investors into the power sector if they cannot perform their responsibilities.
This was the position of the minister of power, Engineer Sale Mamman while addressing journalists on Wednesday, February 19 after the Federal Executive Council meeting at the State House, Abuja.
Nigerian Electricity Crisis Explained | Legit TV