- Senator Chukwuka Utazi said the Nigerian Senate will not back down in its bid to pass the new Health Emergency Bill
- Utazi said the purpose of the bill is to fill what he described as gaps in the health sector
- The lawmaker mentioned how shocked he was to see medical doctors footing the bills of patients when he visited a hospital
PAY ATTENTION: Click "See First" under the "Following" tab to see Legit.ng News on your Facebook News Feed!
Senator Chukwuka Utazi, representing Enugu North senatorial district, says there is no going back on the Health Emergency Bill in the Senate.
Channels TV reports that Utazi said this on Monday, June 8, during the Townhall meeting on the Control of Infectious Disease Bill.
"I want to say that there is no going back on this bill. We are already set on a voyage and all we want is informed input into this bill," the senator was quoted to have said.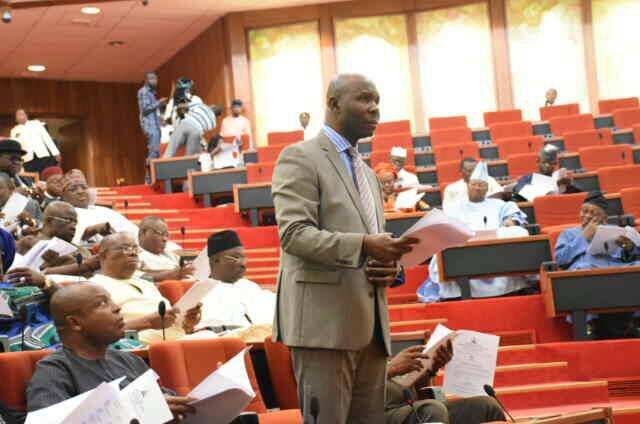 The senator explained that the National Assembly is legislating on the bill in order to fill what he described as gaps in the health sector.
He said he was shocked to see medical doctors footing the bills of patients when he visited a hospital, a situation which he said also needs to be addressed.
Senator Utazi said it is is the responsibility of the National Assembly to make laws to grow the democracy, adding that the country cannot continue depending on executive orders.
PAY ATTENTION: Install our latest app for Android, read the best news on Nigeria's #1 news app
Earlier, Legit.ng reported that Ajibola Basiru, spokesman of the Senate, described many of Nigeria's laws as "dead letters".
According to him, the country needs to declare a state of emergency on its laws. He added that poor funding has hindered the reworking of these obsolete laws.
"It tells us that largely we need to declare a state of emergency on the laws of Nigeria. Most of our laws have become what they call dead letters because they are no longer useful," the senator said in a statement.
"We know that by Section 5 of the Nigerian Law Reforms Commission Law, the commission is saddled with ensuring dynamic amendment of our laws.
"But largely because of funding, and may be lack of commitment to it, the commission has been largely in limbo.
"So, you would agree with me that we need to declare a state of emergency in terms of our laws. But then, you see there has to be a relationship between the executive and the legislature.
"I want to enjoin the attorney-general of the federation and the Law Reform Commission and particularly the executive to take the issue of some of our laws reform very serious."
Coronavirus: Nigeria's health minister speaks on chloroquine as cure for COVID-19 | Legit TV