Even coronavirus is scared of us - Slum dwellers
Correspondents of Legit.ng visited the floating community in Makoko where life seemed normal despite the pandemic that has subdued most parts of the world. Residents were seen to be carrying on their normal activities without wearing face masks or observing social distancing.
A resident of the community who spoke to our correspondent said that he is aware of the pandemic but as far as they are concerned in their community, it is not real and they cannot be affected.
According to the young man, coronavirus cannot survive in a place where the temperature is high. He then stated that the smoke in their community will not allow the virus to thrive.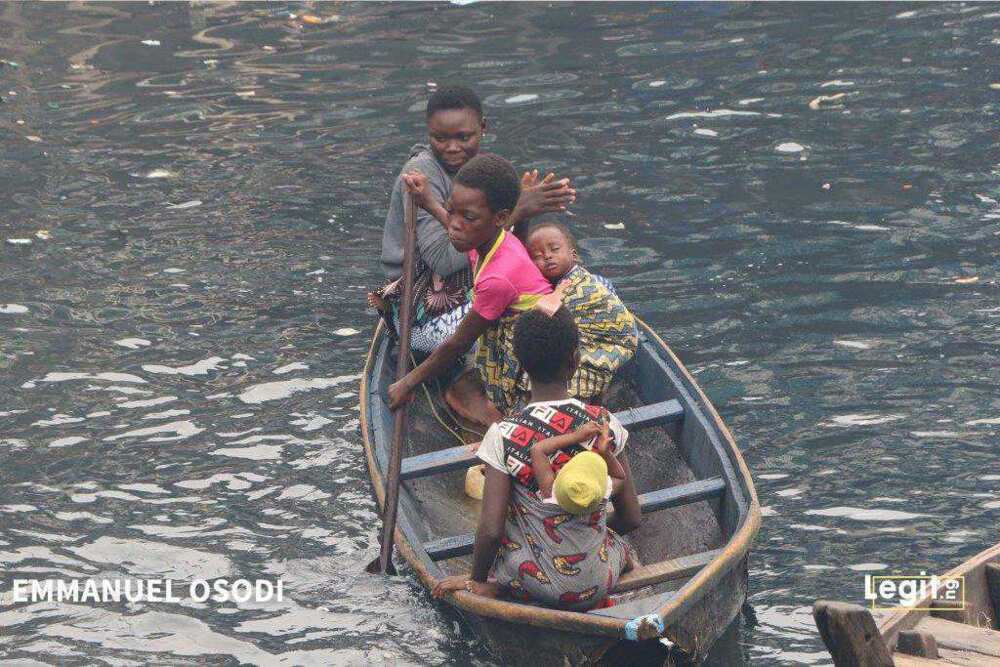 He also attributed their immunity against the virus to the fact that they consume local gin (Solabi/Ogogoro) from time to time.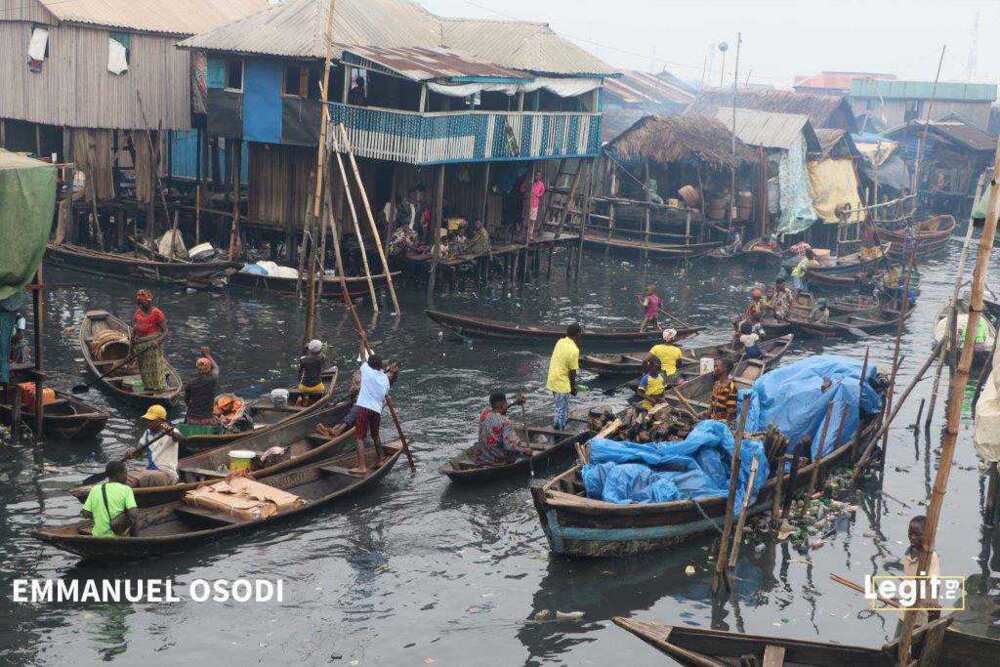 While talking about the means of protection against the virus, he says Solabi is enough cure. Legit.ng correspondent probed him further to know what they mix in making the drink he was talking about. He then referred to it as ethanol.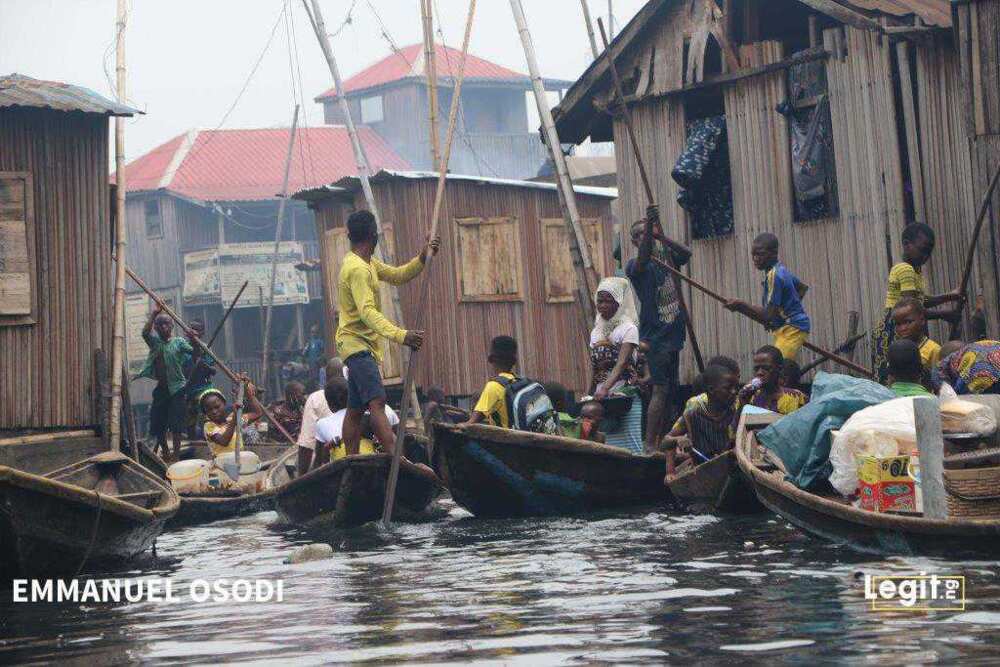 He also revealed that the substance has been helpful in keeping them healthy in the community. Another resident confirmed the story saying the water in their community is dangerous and will not allow the virus to survive.
The residents are used to herbal mixtures as well as local gin. This according to him will help boost their immunity and will prevent them from being susceptible to the virus.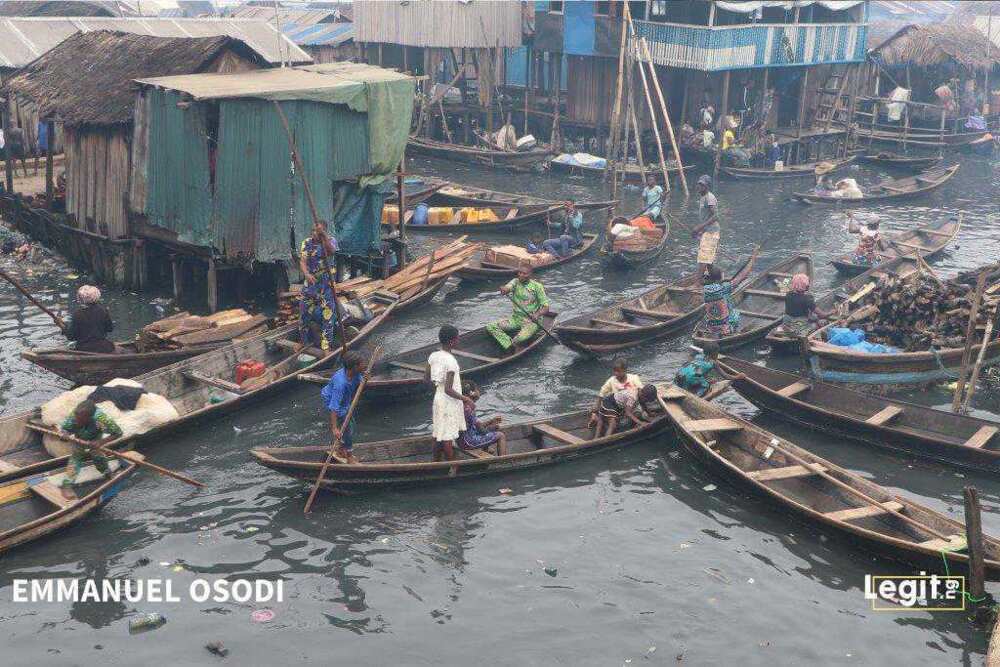 Another resident present as at the time of the visit also added that they carry out a lot of activities that include smoke and fire. These elements they said will not allow coronavirus harm them.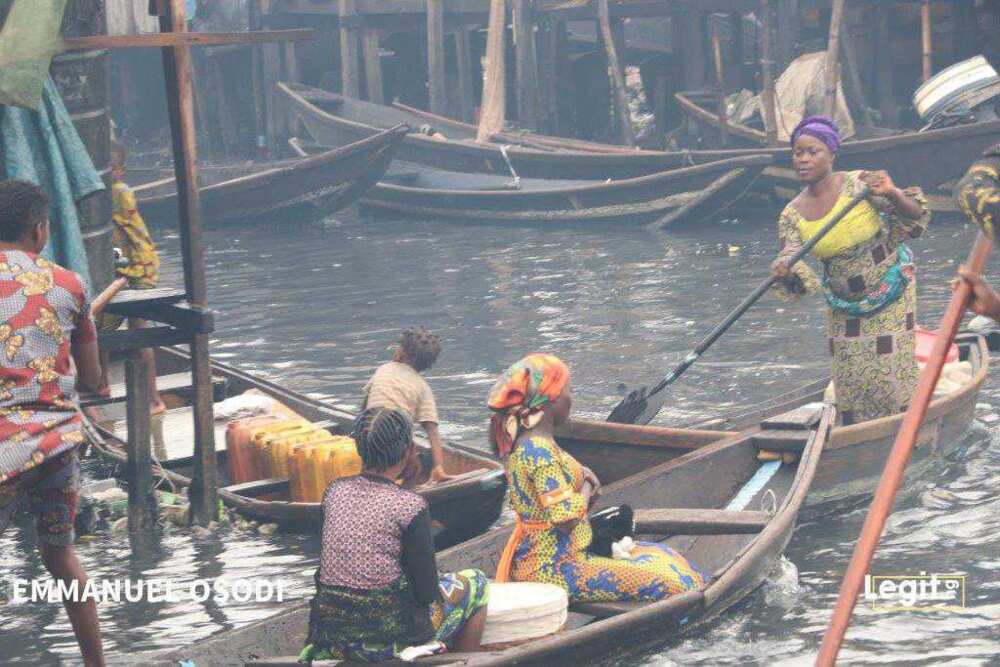 READ ALSO: Nigerian traditionalist gives out her old Bible, says she's the Antichrist
He also said that whoever brings the virus to their community cannot infect others as the virus will get destroyed the moment he steps into that vicinity. However, he stated that the lockdown affected them as those who often go out to work could not during the period that it was enforced.
Slum Chronicles: Even Coronavirus is scared of us - slum dwellers | Legit TV
Source: Legit.ng