- Five strangers became heroes for saving a patrol officer who was almost lynched in Louisville, Kentucky, United States
- The officer identified as Galen Hinshaw was surrounded by protesters who almost attacked him
- The strangers came to Hinshaw's rescue by preventing the attack against him
PAY ATTENTION: Click "See First" under the "Following" tab to see Legit.ng News on your Facebook News Feed!
Galen Hinshaw, a patrol officer in Louisville, Kentucky, would have been lynched by people protesting George Floyd's death, but five strangers came to his rescue.
Hinshaw was going to rescue a colleague that had radioed for help when he was surrounded by angry protesters, Yahoo News reports.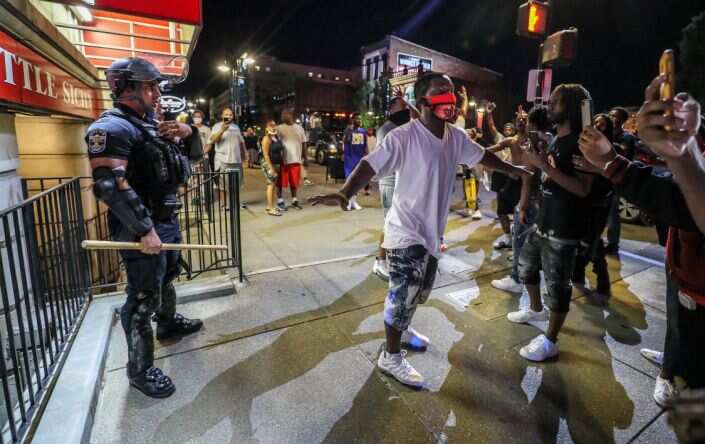 Legit.ng gathers that the protesters asked him if he was one of the good cops, but he tried explaining to them that he and other cops care about them but his response was drowned by yelling.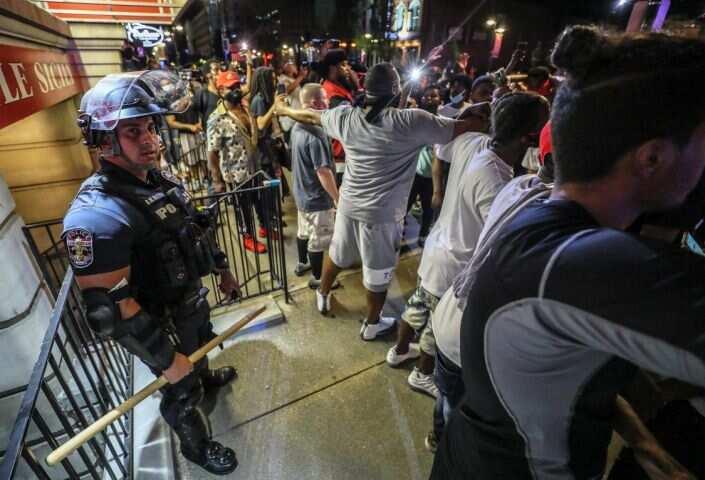 "I'm sorry, I'm sorry you feel this way," Hinshaw yelled, trying to make his voice heard over the anger of the crowd.
As the protesters advanced towards him, a man emerged from the crowd to help him.
Local entrepreneur Darrin Lee Jr joined the stranger in helping Hinshaw and in no time three other men also joined in the rescue mission. They formed a human shield to protect the officer.
De La Cruz, a local businessman who was also part of the rescue mission, said: "If I can hold my brothers accountable, if I can march with my brothers and turn against them to say, 'This isn't right,' that's where the accountability comes in.
"In the end, that's all that we are asking for.
"What we need is for those great cops to hold their brothers and sisters accountable at all times."
Meanwhile, Legit.ng previously reported that a pilot in Canada, Dimitri Neonakis, took to the skies to show solidarity with the ongoing protests over the death of George Floyd and other black Americans at the hands of police.
On Thursday, June 4, the pilot flew a path to form the shape of a raised fist, a symbol synonymous with the Black Lives Matter.
In a Facebook post, Dimitri said that "the shape of" the "movement symbol" is one which he "respects and supports" as he dedicated the flight to George Floyd.
George Floyd: I was also arrested, handcuffed wrongly - Nigerian in Minneapolis | Legit TV