- As of Tuesday, June 2, George Floyd's GoFundMe has raised $10,113,200 (N3,923,921,600) in funds from 390,100 donors
- The target was $1.5 million (N582,000,000) but it was surpassed by donations that kept coming in
- The money raised will be used to support the family of the 46-year-old man that was killed in broad daylight by a white police officer
A GoFundMe that was opened to raise money for George Floyd's funeral and to support his family has made $10,113,200 (N3,923,921,600) in funds from 390,100 donors as of Tuesday afternoon, June 2.
According to Daily Mail, it is reportedly one of the most successful GoFundMe campaigns of all time in terms of money raised.
Legit.ng recalls that the black 46-year-old man was killed by a white policeman who knelt on his neck for more than eight minutes.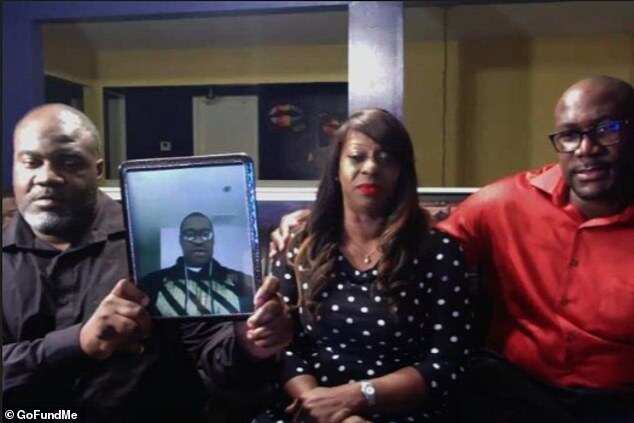 The target of the GoFundMe was $1.5 million (N582,000,000) but it was surpassed by donations that kept coming in.
Floyd's brother Philonise Floyd said his life was shattered after learning of his brother's death.
He said he and the family watched in horror how the video of his brother's killing made the rounds on social media.
Philonise said: "What we saw on that tape left us shell shocked; a white Minneapolis police officer kneeling directly on my brother's neck, obstructing his ability to breathe."
Meanwhile, Derek Chauvin, a US police officer, who was seen in a video kneeling on Floyd's neck has been charged with murder.
This followed widespread protests over his death. Floyd was arrested for allegedly using a fake $20 note in a shop.
Chauvin has now been charged with third-degree murder and manslaughter, prosecutors said.
Darnella Frazier, a 17-year-old black teenager, was the person who recorded the video that went viral and saw protests against police brutality and systemic racism erupt across the country.
"I have seen him die. I posted the video last night and it just went viral. And everybody's asking me how do I feel? I don't know how to feel. Because it is so sad bro. This man was literally right here 8 pm yesterday," lamented Frazier.
After capturing the murder of Floyd by Minneapolis State Police on video, Frazier shared that she was traumatized.
The high school student was covered by NowThis when she visited the scene of the murder the next day where she is seen emotionally distraught.
Tiamiyu Kazeem: SARS killed my son with his glory - mother laments | Legit TV