Woman shares success story 5 years after moving to Germany with 1 suitcase
- A woman identified as Basant Shenouda has taken to social media to celebrate her success
- The lady says she moved to Germany for university education in 2015 with one suitcase and a one-way ticket
- After working and studying in Germany, she realised that she made the best decision of her life five years ago
- Shenouda encourages people to celebrate the small wins
PAY ATTENTION: Click "See First" under the "Following" tab to see Legit.ng News on your Facebook News Feed!
A woman identified as Basant Shenouda has inspired the internet community with her success story and the decision she made in 2015.
Shenouda said she moved to Germany for university education in 2015 with one suitcase and a one-way ticket.
Sharing her success story on LinkedIn, she said that move was the best decision of her life, adding that adversity has evolved her for the better.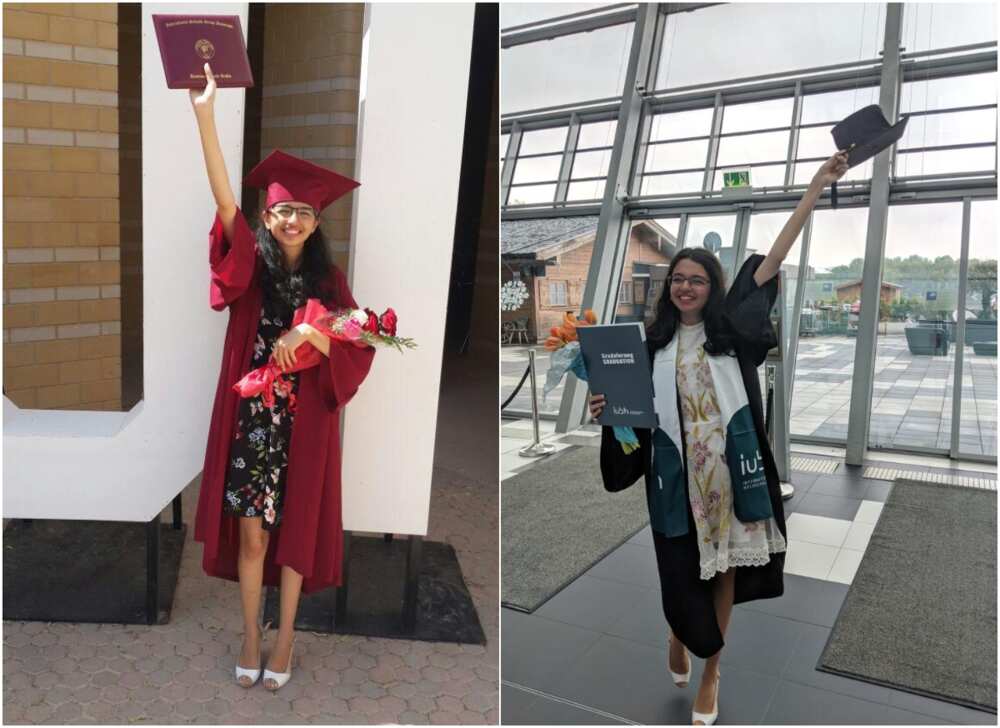 She said: "I struggled in gaining a visa for months and I was a month and a half late into my lectures.
"I couldn't seem to keep with the coursework I missed while trying to adjust to a new culture, language, and environment."
Shenouda said during her studies and job hunting, she was always so focused on the future and she never really lived in the present or celebrated through her struggles.
She added: "After looking at both these pictures of me in my high school and university graduation, it's safe to say how much adversity can evolve us for the better.
"My job was recently postponed until next year and it made me realize that it's not about the finish line, it's about living in the moment even when it's not a huge victory
"Yes, community... Our time will come but remember to celebrate the small wins!"
In other news, identical twins, La'nisha and Ron'nisha Richardson, who are both graduating seniors from Yazoo City, Mississippi, have graduated top of their class with 4.1 GPA.
Due to the COVID-19 pandemic that has plagued the entire world, the class of high school graduates have been unable to hold any ceremony to mark the grand transition.
La'nisha and Ron'nisha have been disappointed by the development as they wish to celebrate their success amidst cheering crowds but they are nonetheless glad to have attained the feat.
18-year-old teenager studying for Phd makes startling revelation | Faces of Nigeria - Legit TV
Source: Legit.ng