LaVar Ball bio: age, height, net worth, wife, family, house
Football fans do not need LaVar Ball to be specially introduced as he is a household name in America's football industry. He is UCLA basketball player Lonzo Ball's father and the founder of Big Baller Brand. He was also a star tight end before an injury cut short his thriving career.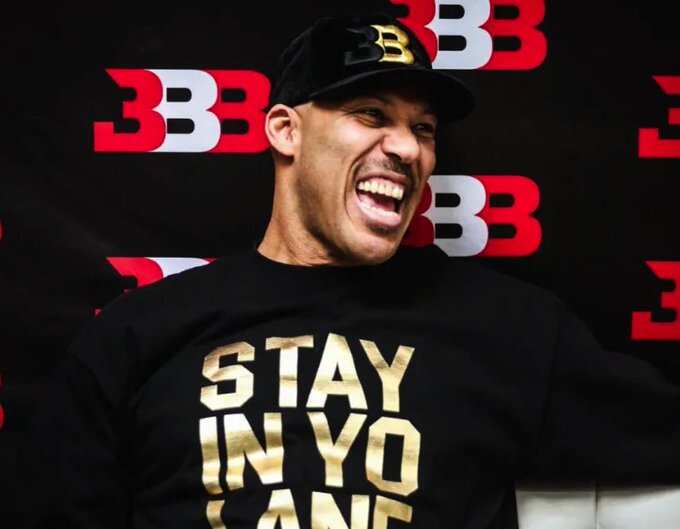 Who is LaVar Ball? He was a sportsman who turned into a businessman in recent years. The success stories of his children are another compelling reason why LaVar Ball bio is worth reading.
Profile summary
Full name: LaVar Christopher Ball
Date of birth: 23rd of October, 1967
Birthplace: Los Angeles, California, United States of America
Age: 52 years old
Zodiac sign: Scorpio
Height: 6 feet and 6 inches (1.98 m)
Profession: Businessman and former footballer
Net worth: $4 million
Weight: 119 kilograms
Nationality: American
Ethnicity: Afro-American
Marital status: Married
Spouse: Tina
Kids: LaMelo, LiAngelo, and Lonzo
Background information
LaVar was born in South Los Angeles, California, US. LaVar Ball mom is Maria, while his dad's name is Anderson.
Since he was a kid, his love for football has been evident. When he attended Canoga Park High School, he further displayed his skills as a quarterback after joining the school's football team.
He completed his studies at California State University, Los Angeles. When he was in college, he was studying to pursue a career as a criminal lawyer with his passion for sports intact.
Eventually, he decided to consider his sports career and kept associating with basketball and football all through that period. His studies at California State University, Los Angeles, and Washington State University granted him the opportunity of playing in bigger leagues.
He played in the National Collegiate Athletic Association (NCAA) Divisions I and II. Three of LaVar Ball brothers were also involved in some of the matches.
How old is LaVar Ball?
LaVar Ball age is 52 years. He was born on the 23rd of October, 1967.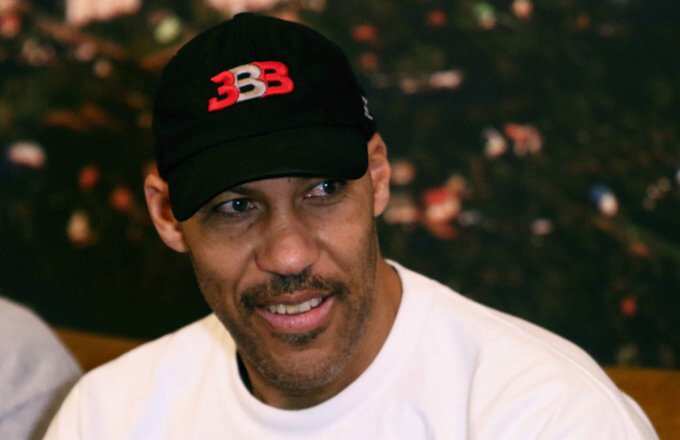 His body measurements
The exceptional businessman weighs 119 kilograms. So, how tall is LaVar Ball? LaVar Ball height is 6 feet and 6 inches, which is equivalent to 198 centimeters.
His career
LaVar started as a regular player when he was studying at Canoga Park High School in Los Angeles. He played in the school's basketball and football teams as a forward and quarterback, respectively. In his early years, he grabbed 316 rebounds and broke the school's record.
LaVar Ball young athletic skills and basketball career as a collegiate tight end got him an invitation for an NFL tryout. He also joined the New York Jets. London Monarchs loaned him in the 1990s before he later joined Carolina Panthers.
Unfortunately, after sustaining an injury, he had to quit his promising career. Then, he considered becoming a personal trainer. In no time, he established himself and started training clients that desired fitness with significant success in the business.
Additionally, LaVar launched an athletic clothing company known as Big Baller Brand, which has fetched him a lot of money since he started it. When his son Lonzo started promoting the brand, it gained more attention.
Apart from his business and experience as a former professional football player, Ball has made some controversial statements in the past, which gave him more attention as he frequently made it to news headlines.
There was a time he said if he played a one-on-one basketball match in college with Michael Jordan, he could have beaten him. He also claims that his son Lonzo is more competent than Steph Curry. In his words, the proud father said:
I'm gonna tell you right now, he's better than Steph Curry to me. Put Steph Curry on UCLA's team right now and put my boy on Golden State and watch what happens. I'll double down on it again. Like I said, if I don't know what my boy is about, I'm not going to make that statement.
Is LaVar Ball married?
Yes, he is. LaVar Ball wife's name is Tina. The couple met in Los Angeles. Interestingly, Tina was also a college basketball champion. They got married in 1997 and settled in an affluent neighbourhood in Los Angeles. This was during the period that he retired from basketball.
Tina got a job as a physical education teacher in a high school. So far, their union is blessed with three sons. LaVar Ball kids are Lonzo, LiAngelo, and LaMelo. The children have also made names as basketball payers.
One of LaVar Ball sons, Lonzo, has established an enviable career at UCLA. In 2017, he was selected as the second overall by the Los Angeles Lakers. His achievements have brought attention not just to himself but to his family as well.
His second child, LiAngelo plays for NBA G League's Oklahoma City Blue. The youngest child in the family, LaMelo, is one of the 2020 NBA Draft top-five prospects.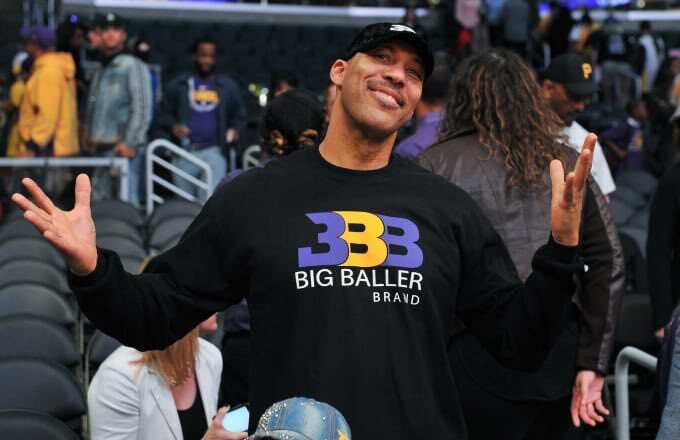 Today, their family is one of the most popular National Basketball Association (NBA) families in the country. They also star in a reality television show known as Ball In The Family.
How much is LaVar Ball worth?
LaVar Ball net worth is estimated at $4 million. The former professional football player has built a successful career over the years, gaining fame and wealth. He earned a good part of his wealth from his sports career and his business.
The Big Baller Brand founder has an expensive house in California, which was bought for $5.2 million in 2017. At the time of purchase, the 16,000-square-foot LaVar Ball house in Chino Hills was still under construction.
LaVar Ball had a thriving basketball career. He astonished the world when he turned to business due to his injury. Many were pessimistic about his Big Baller Brand, which today has attained greatness and raked in massive profit through LaVar's extraordinary publicity style.
Source: Legit.ng