Bailee Madison bio: age, height, net worth, movies and TV shows
Bailee Madison is no ordinary 20-year-old. At her young age, the actress has managed to achieve what many actors pull off after decades in the industry. She has starred in some of Hollywood's biggest films, such as Just Go With It, Brothers, Don't Be Afraid of the Dark and many others. Apart from this, she has also featured alongside Hollywood bigwigs like Natalie Portman and Jake Gyllenhaal in some great productions.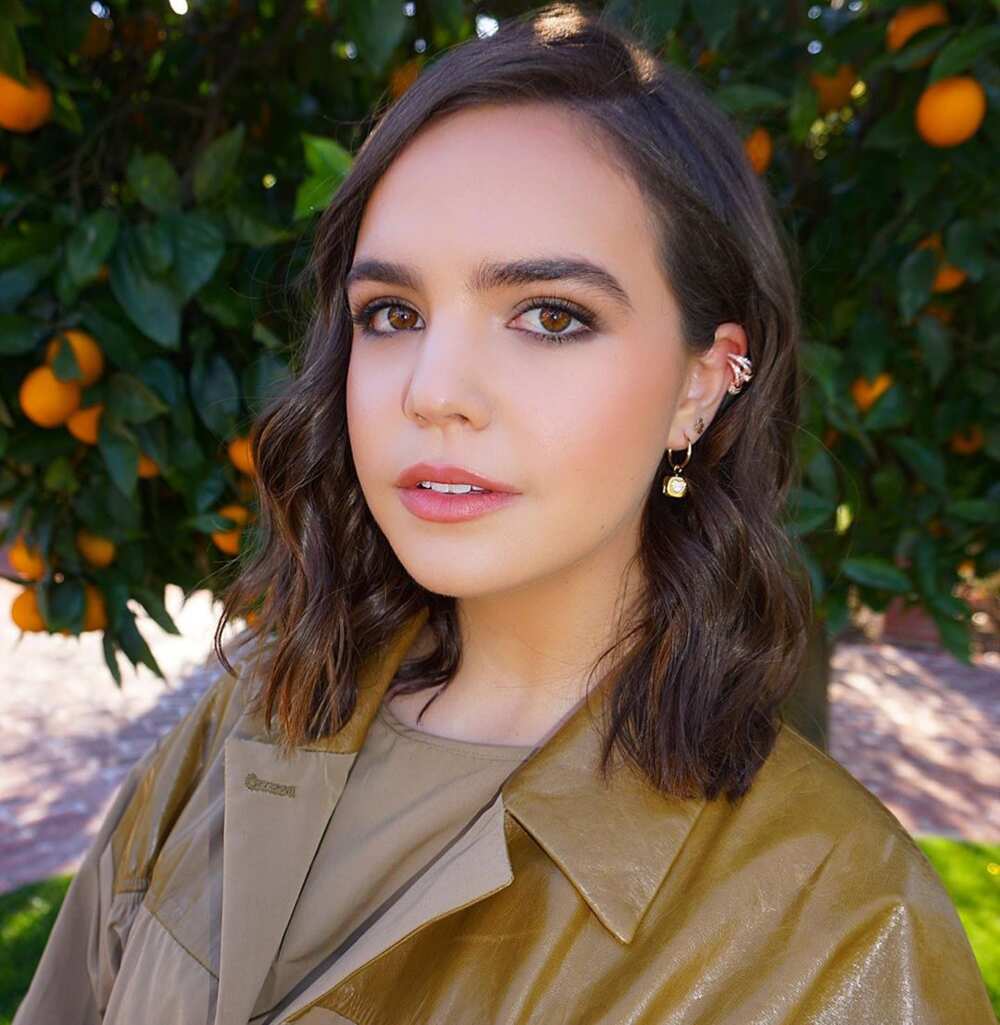 Unlike many 20-year-olds who are still trying to find themselves, Bailee has it all figured out - and she knew what she wanted to be when she was a kid.
Profile summary
Full name: Bailee Rose Madison
Nicknames: Bail, Bailes, Bay Bay
Date of birth: October 15th, 1999
Birthplace: Fort Lauderdale, Florida, USA
Bailee Madison age: 20 years old
Zodiac sign: Libra
Nationality: American
Height: 5 feet 6 inches
Weight: 119 lbs/ 54 kilograms
Body measurements: 34-23-33 inches
Hair colour: Dark brown
Eye colour: Dark brown
Occupation: Actress
Net worth: $6 million
Bailee Madison's early life and family
Bailee was born on October 15th, 1999 in Fort Lauderdale, Florida, USA. Her mom is Patricia Riley, who is also an actor.
How old is Bailee Madison? She is currently 20 years old.
Bailee is the 6th and youngest child in her family. Her elder sister is Kaitlin Riley. She also has brothers: Sean and Connor. Details about her other siblings are not in the public domain.
For her education, Bailee Madison young attended Christ Church School.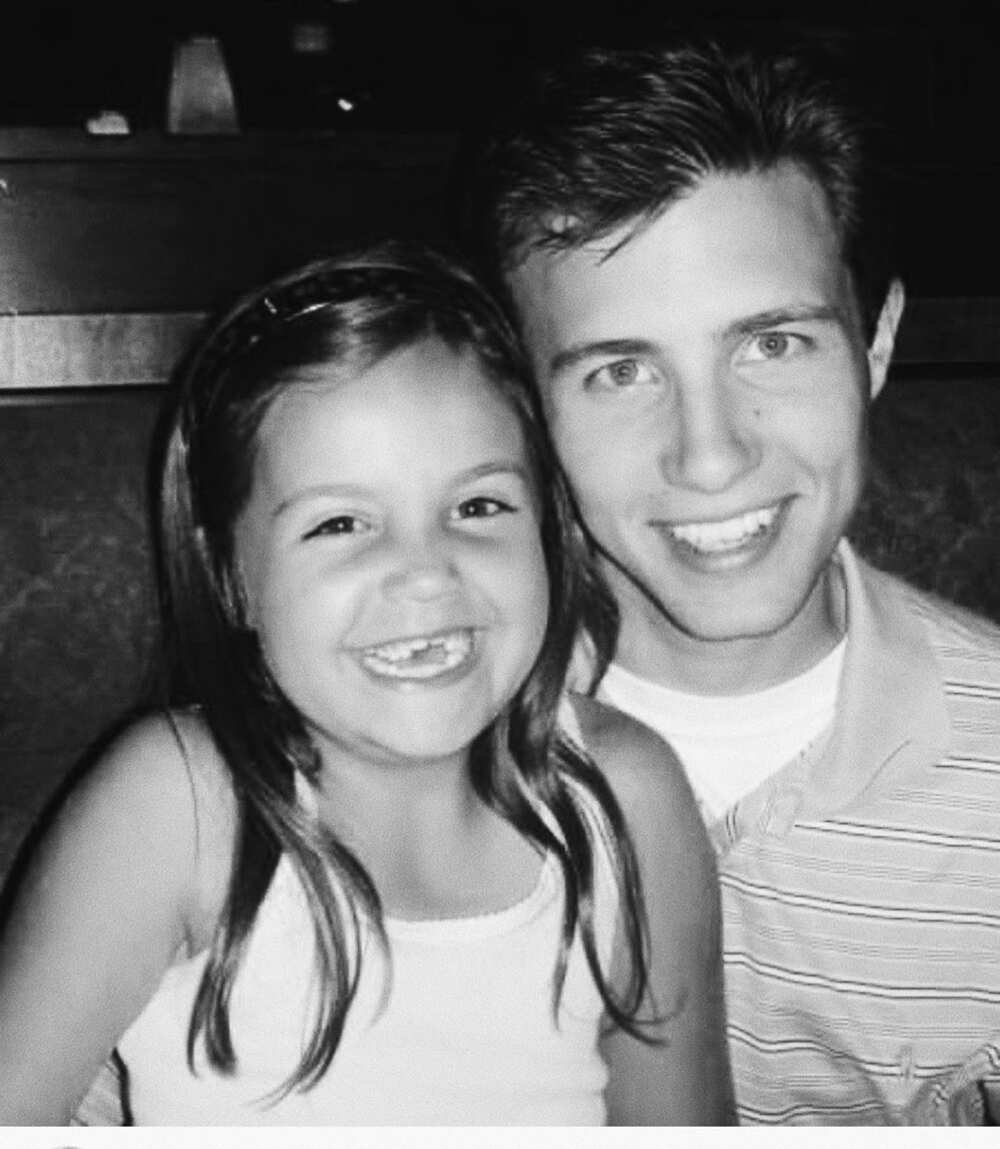 Career
The actress began her career when she appeared in an Office Depot commercial when she was only 14 days old. After that, she appeared in more commercials for companies like Disney, Cadillac, and Seaworld.
She made her debut in 2006 when she appeared in Lonely Hearts as Rainelle Downing. In 2007, she starred as May Belle Aarons in Bridge to Terabithia.
Bailee Madison movies and TV shows
The actress has more than 50 acting credits on her IMDb page. Here is her full filmography.
Bailee Madison movies
A Week Away (post-production)
Love & Debt (2019) - Melissa Warner
The Strangers: Prey at Night (2018) - Kinsey
A Cowgirl's Story (2017) - Dusty Rhodes
Holiday Joy (2016) - Joy
The Night Before Halloween (2016) - Megan
Annabelle Hooper and the Ghosts of Nantucket (2016) - Annabelle Hooper
Date with Love (2016) - Heidi Watts
Northpole: Open for Christmas (2015) - Clementine
Northpole (2014) - Clementine
Ha/lf (2013) - Riley Young
Pete's Christmas (2013) - Katie
Watercolor Postcards (2013) - Cotton
Parental Guidance (2012) - Harper Simmons
Smart Cookies (2012) - Daisy
Adventure Planet (2012) - Norva
Cowgirls 'n Angels (2012) - Ida
A Taste of Romance (2012) - Hannah Callahan
25 Hill (2011) - Kate Slater
Just Go with It (2011) - Maggie
Don't Be Afraid of the Dark (2010) - Sally
An Invisible Sign (2010) - Young Mona
Conviction (2010) - Young Betty Anne
Letters to God (2010) - Samantha Perryfield
Brothers (2009) - Isabelle Cahill
Merry Christmas, Drake & Josh (2008) - Mary Alice
Phoebe in Wonderland (2008) - Olivia Lichten
Judy's Got a Gun (2007) - Brenna Lemen
Saving Sarah Cain (2007) - Hannah Cottrell
The Last Day of Summer (2007) - Maxine
Look (2007) - Megan
Bridge to Terabithia (2007) - May Belle Aarons
Lonely Hearts (2006) - Rainelle Downing
Bailee Madison TV shows
Good Witch (2015-2019) - Grace Russell
The Fosters (2014-2016) - Sophia Quinn
We Are Savvy (2016) - Guest
Once Upon a Time (2012-2016) - Young Snow White
Mulaney (2015) - Ruby
Trophy Wife (2013-2014) - Hillary Harrison
Holliston (2013) - Bailey Morgan
R.L. Stine's The Haunting Hour (2010-2012) - Lilly Cauldwell / Becky / Jenny
Chase (2011) - Zoe
Wizards of Waverly Place (2011) - Maxine Russo
Law & Order: Special Victims Unit (2010) - Mackenzie Burton
Terminator: The Sarah Connor Chronicles (2008) - Little Girl
Unfabulous (2007) - Young Addie Singer
CSI: NY (2007) - Rose Duncan
Cory in the House (2007) - Maya
House (2007) - Lucy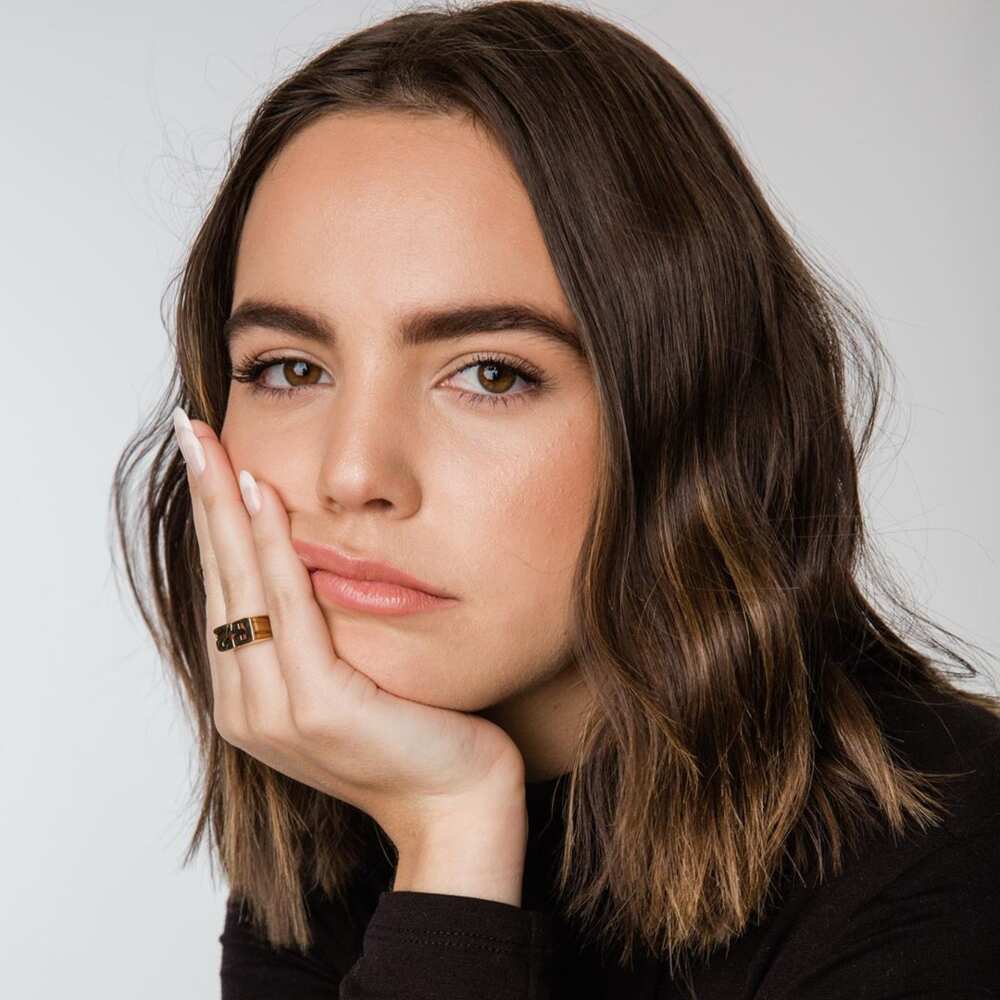 Awards won
The actress has won these awards:
Eyegore Award (2011)
Grace Award (2008) - Most Inspiring Performance in Television for Saving Sarah Cain. The award was shared with Abigail Mason
Young Artist Award (2008) - Best Performance in a Feature Film - Young Actress Age Ten or Younger and Best Performance in a Feature Film - Young Ensemble Cast for Bridge to Terabithia
Young Artist Award (2008) - Best Performance in a TV Movie, Miniseries or Special - Supporting Young Actress for The Last Day of Summer.
How much is Bailee Madison worth?
Celebrity Net Worth reports that Bailee Madison net worth is $6 million.
According to Bailee Madison - IMDb bio page, the actress was paid $30k per episode of Good Witch (season one). In season 5 of the show, she bagged $36,465 per episode.
Her dating history
The actress has been romantically linked to the following men:
Zachary Gordon (2013)
Emery Kelly (2015)
Alex Lange (2016-2018)
Who is Bailee Madison dating now?
Blake Richardson (2019) - Blake is the current Bailee Madison boyfriend.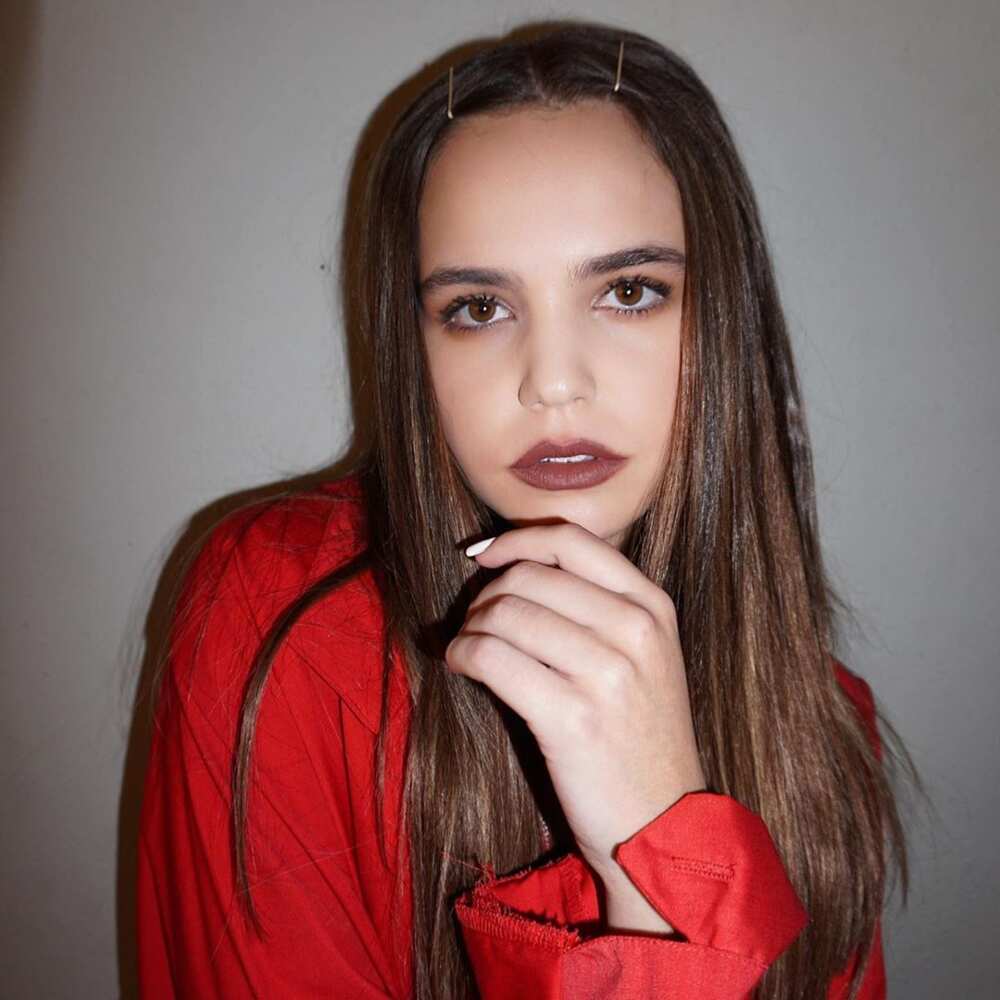 Philanthropic work
The actress devotes her time to Alex's Lemonade Stand Foundation. This organization encourages kids nationwide to raise funds to find a cure for childhood cancer through running their own lemonade stands - as reported by Bailee Madison wiki page.
In 2011, Variety named her an honoree for her work with the organization.
She also supports the Starlight Children's Foundation, which is a non-profit dedicated to serving hospitalized kids and those with chronic illness.
Frequently asked questions about the actress
Here are answers to the most popular questions about the actress.
1. Does Bailee Madison have a kid?
No, she does not have a child.
2. Is Bailee Madison dead?
No, she is not.
3. Are Maia Mitchell and Bailee Madison related in real life?
No, the two actresses are not related. Although they look alike and played sisters on The Fosters, they are not related.
4. What is Bailee Madison height?
She is 5 feet 6 inches tall.
Bailee Madison is an exceptional actress and philanthropist whose talent and altruistic nature are to be honored.
Source: Legit.ng