Mark Strong bio: age, height, net worth, wife, movies and TV shows
Mark Strong is a renowned British actor. He is probably best known among his fans for his roles as Merlin in Kingsman: The Golden Circle (2017) and Lord Henry Blackwood in Sherlock Holmes (2009). The actor has had a decorated acting career spanning over numerous television series, movies, and stage plays.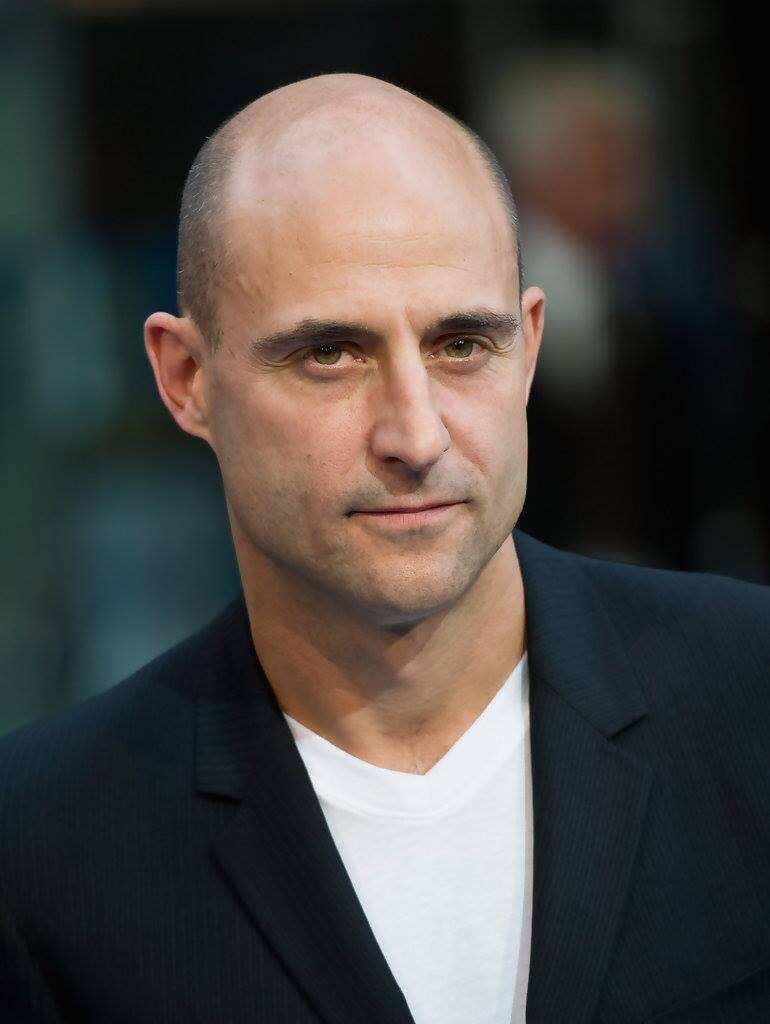 What age is Mark Strong? The actor is currently 56 years old, having been born on 5th August 1963. Mark was born to an Italian father and an Austrian mother who worked as an au pair.
Growing up, Mark's family lived in different locations that included Myddelton Square, Edmonton, Newington, Stoke, and Clapton. Since his early years, Mark was inspired by Alain Delon, a renowned French businessman-actor.
Mark Strong actor profile summary
Full name: Mark Strong (born Marco Giuseppe Salussolia)
Date of birth: 5th August 1963
Mark Strong age: 56 years
Profession: Actor
Nationality: British
Place of birth: Islington, London, United Kingdom
Zodiac: Leo
Parents: Giuseppe and Waltraud Salussolia
Marital status: Married
Wife: Liza Marshall
Children: Roman Strong and Gabriel Strong
Net worth: $9 million
Childhood and career
When the actor was a child, his mother had his name legally changed from Marco Giuseppe Salussolia to Mark Strong. This was to help the young Mark fit in with his English friends and peers.
Strong later attended Wymondham College and joined two bands known as Private Party and Electric Hoax. The former was named based on the idea that there would be no attendees to the band's events, making it seem like they were private parties.
Mark had strong ambitions to pursue a career in law, a dream which saw him enroll in the Ludwig Maximilian University of Munich. However, after a year of studying, he went back to London to study English and Drama at the Bristol Old Vic Theatre School as well as Royal Holloway.
Strong kicked off his acting career on television by playing a small role in the 1989 ITV sitcom After Henry. His breakout performance came in 1996 when he landed a role to portray Terry' Tosker' Cox in the television series Our Friends in the North.
The drama, which told the story of four friends from Newcastle upon Tyne from 1964 to 1995, is seen not only as one of the best British dramas of the 1990s but also established the names of many big stars.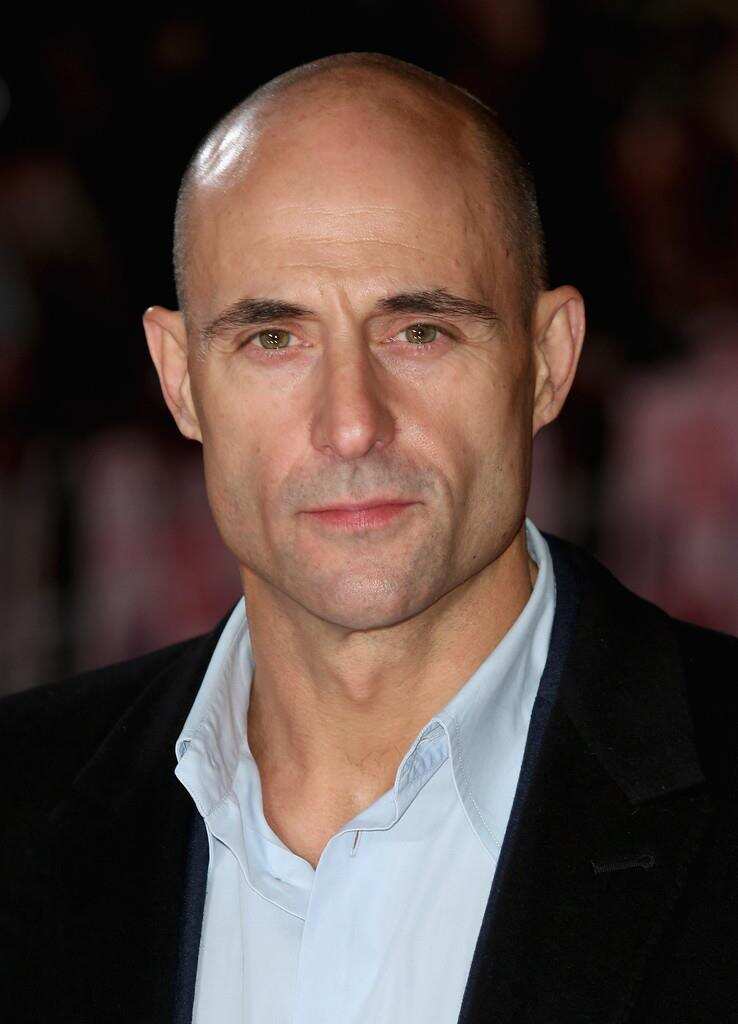 In 2018, Mark appeared alongside Ethan Hawke and Noomi Rapace in the fascinating hostage thriller Stockholm. He later portrayed the villain Doctor Thaddeus Sivana in the superhero film Shazam!
The actor was named in the cast of Fox Network's Deep State (2018), an espionage thriller in which he portrays an ex-spy named Max Easton who unwillingly comes out of retirement to avenge the death of his son.
Mark Strong movies and TV shows
Here are some of the movies, television shows, and stage plays in which the talented actor has appeared.
Films
Miss Pettigrew Lives for a Day (2008) as Nick Calderelli
Flashbacks of a Fool (2008) as Mannie Miesel
Welcome to the Punch (2013) as Jacob Sternwood
The Siege of Jadotville (2016) as Conor Cruise O'Brien
Sunshine (1999) as István Sors
The Imitation Game (2014) as Stewart Menzies
Oliver Twist (2005) as Toby Crackit
Superstition (2001) as Antonio Gabrieli
Zero Dark Thirty (2012) as George
It's All About Love (2003) as Arthur
John Carter (2012) as Matai Shang
1917 (2019) as Captain Smith
Sunshine (2007) as Pinbacker
Day of the Falcon (2013) Sultan Amar
Green Lantern (2011) as Thaal Sinestro
The Young Victoria (2009) as Sir John Conroy
Sherlock Holmes (2009) as Lord Henry Blackwood
The Martins (2001) as Doug
Stockholm (2018) as Gunnar Sorensson
RocknRolla (2008) as Archy
Television shows
Bomber Colonel (2000) as Chris Forsyth
Anna Karenina (2000) as Stiva Oblonsky
Our Friends in the North (1996) as Terry' Tosker' Cox
The Long Firm (2004) as Harry Starks
Prime Suspect 3 (1993) as Inspector Larry Hall
Temple (2019) as Daniel Milton
In the Name of Love (1999) as Chris Monroe
Inspector Morse (1990) as Mike Butterworth
Henry VIII (2003) as Duke of Norfolk
Stage plays
Death of a Salesman (1996) as Biff Loman
Closer (1997) as Dan Woolf
The Iceman Cometh (1998) as Rocky Pioggi
Speed-the-Plow (2000) as Bobby Gould
Uncle Vanya (2002) as Mikhail Lvovich Astrov
A View from the Bridge (2014–2016) as Eddie Carbone
The Red Barn (2016–2017) as Donald Dodd
Awards and nominations
Here are some of the awards that the actor has previously won or been nominated for.
Won the 2015 Olivier Award for Best Actor
Won the 2011 Central Ohio Film Critics Association Award for Best Cast alongside the cast members of Tinker Tailor Soldier Spy
Nominations
MTV Movie Award for Best Fight (2009)
London Film Critics Circle Award for Best British Supporting Actor (2008)
British Academy Television Award for Best Actor (2004)
2019 Teen Choice Award for Choice Movie Villain
2016 Tony Award for Best Actor in a Play
2014 Gopo Award for Best Actor in a Leading Role
What is Mark Strong worth?
The current Mark Strong net worth is estimated at $9 million. Much of this wealth comes from earning made from television shows, films, stage plays, and video games in which the renowned actor has appeared.
Mark Strong height
The actor is 6 feet 2 inches tall and weighs 78 kilograms. Appearance-wise, he is probably best known for his bald head.
The actor began to lose his hair in his mid-twenties, which made him feel too self-conscious and depressed. While it might be hard to imagine Mark Strong with hair, he appeared in films and shows in the late 1980s with no signs of balding.
Unfortunately, most of the Mark Strong young photos are barely available on the internet.
Mark Strong wife
The actor married Liza Marshall, with whom he has two sons. The family lives in London, United Kingdom.
Mark Strong is undoubtedly one of the most talented British actors. His ability to portray different characters makes him a joy to watch. Which is your favorite series or film in which the actor appears?
Source: Legit.ng