Jack Dylan Grazer bio: age, height, girlfriend, net worth, movies
Jack Dylan Grazer is a young American actor who is well known for his role in the feature film version of Stephen King's It as Eddie Kaspbrak. This turned out to be his first major studio film. The celebrity also starred in the CBS series Me, Myself, and I, where he portrayed the character of Young Alex.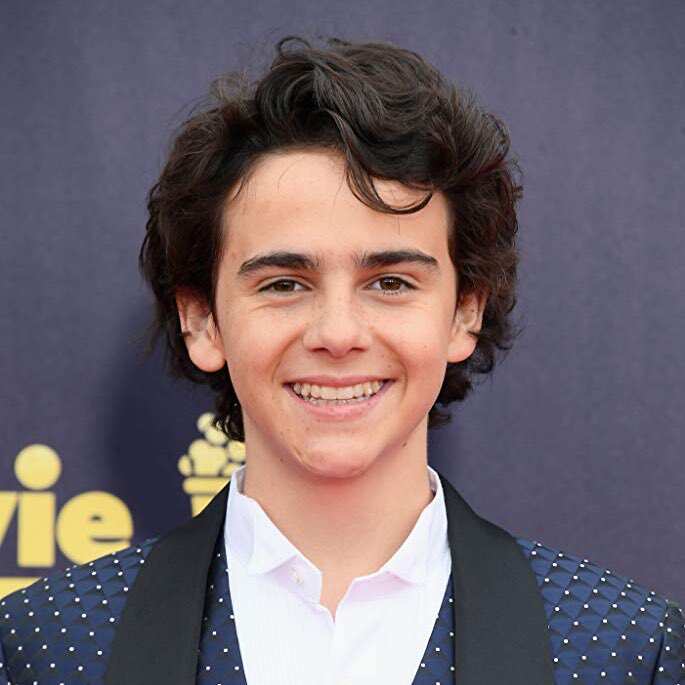 The Greatest Event in Television History was his debut television series. He also secured a role in Scales: Mermaids Are Real. Since then, he has been featured in many films and television shows.
Profile summary
Birth name: Jack Dylan Grazer
Date of birth: September 3, 2003
Town of birth: Los Angeles, California, United States
Zodiac sign: Virgo
Jack Dylan Grazer age: 16 years
Nationality: American
Ethnicity: White
Height: 5 feet 6.5 inches
Career: Actor
Early life
Jack was born in Los Angeles, California, the United States of America on 3rd September in 2003. He was born to his mother, Angela Lafever, and father, Gavin Grazer.
He comes from a family with deep film production and acting roots. The celebrity's father is a film director and an actor while his uncle Brian Thomas Grazer is a renowned film producer in Hollywood.
Thomas Grazer, a criminal defence attorney, and Arlene Becker Grazer are his grandparents.
Jack Dylan grazer height
How tall is Jack Dylan grazer? His height is 5 feet and 6.5 inches (1.68m). He weighs 61 kg (134.5 lbs). His eyes are hazel and his hair is dark brown.
How old is Jack Dylan grazer? The celebrity is 16 years old as of 2020.
Career
Since his childhood, Grazer was very interested in acting. Jack's uncle Brian Grazer, a famous film producer for 35 years, was an excellent example to follow.
When the artistic boy was an elementary school student, he debuted in an amateurish performance.
Television producers noticed his unique acting talent and as a result, his parents and uncle greatly supported him. They began giving him many recommendations.
In 2014, he made his television series debut in The Greatest Event in Television History, where he played the main character's son.
When he turned 13 years, he secured an opportunity to act as Kayden Aukerman in Comedy Bang! Bang! by Benjamin Berman.
The celebrity was also featured in Tales of Halloween in 2015. When the star turned 14 years old, he acted in Scale: Mermaids Are Real. However, It turned out to be his breakthrough film where he played the role of Eddie Kaspbrak.
Jack Dylan Grazer movies and TV shows
The young actor has not been in the film and entertainment industry for long, but he has secured several acting roles. Some of the films and series which he has been featured in are:
Jack Dylan Grazer movies
2015-Tales of Halloween as Young Stranger
2017 - It as Eddie Kaspbrak
2017 - Scales: A Mermaids Tale as Adam Wilts
2018 - Beautiful Boy as 12-year-old Nic Sheff
Don't Tell a Soul as Joey Chambliss
2019 - It Chapter Two as Young Eddie Kaspbrak
2019 - Shazam! as Freddy Freeman
TV shows
2014 - The Greatest Event in Television History as Son. This was his debut television series.
2015 - Comedy Bang! Bang! as Kayden Aukerman
2017-2018 - Me, Myself & I as Young Alex Riley in 13 episodes
2018 - Speechless as Rev
2018 - Camp Confessions
2019 - Robot Chicken as Freddy Freeman
2020 - We Are Who We Are as Fraser Wilson in 8 episodes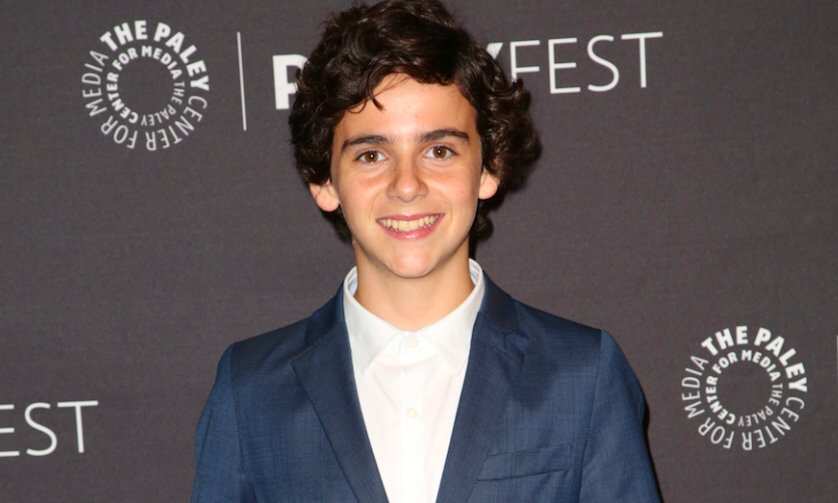 Awards and nominations
The It star has two nominations, and four wins so far. They include:
Academy of Science Fiction, Fantasy & Horror Films, USA
In 2019, he was nominated for a Saturn Award in the category of Best Performance by a Younger Actor for his work in Shazam!
Fright Meter Awards
In 2017, he was a nominee for the award of Best Supporting Actor for his work in It.
In 2019, he won an award in the Best Ensemble Cast category along with other members of the cast for their work in It Chapter Two.
Hollywood Critics Association
In 2020, he won a Next Generation Award and an HCA award.
MTV Movie + TV Awards
The celebrity won an award in the Best On-Screen Team category alongside other members of the cast for their work in It.
How much is Jack Dylan Grazer worth?
Jack has accumulated a lot of cash at a young age. According to Celebrity Net Worth, Jack Dylan Grazer net worth is estimated to be about 500 thousand dollars.
Who is Jack Dylan grazer girlfriend?
At first, Jack was dating Ellie Hiyar, but they broke up.
Is Jack Dylan Grazer in a relationship? It seems as if the star is now dating Emmy Perry, a model and actress.
Jack Dylan Grazer and Emmy Perry have not confirmed their relationship yet, but he recently uploaded a photo of them together on Instagram.
Social media
The celebrity is active on various social media platforms. Jack Dylan Grazer Instagram handle has 3.6 million followers.
Jack has a Twitter account with 210.5k followers under the name Jgrazerofficial.
Favorite things
The It star practices Kempo. He also enjoys scriptwriting, creative writing, surfing, and boogie boarding. Shooting videos with friends and then publishing them online is one of his favorite hobbies.
He plans on writing, directing as well as producing movies, along with acting in the future.
Are Jack Dylan Grazer and Finn Wolfhard still friends?
Finn Wolfhard and Jack Dylan Grazer were both featured in It as Richie and Eddie respectively. Jack claimed that they are no longer friends with Finn.
As a result, one of Finn's fans created a video from different episodes which were taken from various It cast interviews.
The video featured the relationship between Finn and Jack. Dylan was sorry for his previous claim and said:
In reality Finn is my best friend.
What is the fack ship? This is the real-person shipping of It Jack and Finn. On the other hand, portmanteau Reddie is used to describe the pairing of Richie and Eddie in It.
Jack Dylan Grazer is a popular young actor. In his teenage, he has been able to win four awards and gather many fans. The celebrity is bound to go far due to his passion for acting. He is a great aspiration for many young upcoming actors.
Source: Legit.ng