Governor Ifeanyi Ugwuanyi of Enugu state defies rain to enforce the Presidential directive on 8 pm - 6 am nationwide curfew in the state. All for the safety, health and wellbeing of 'Ndi Enugu'.
According to the pictures, Governor Ugwuanyi and his entourage stepped out and challenged those walking around at that time of the night. The governor and his men were seen making good use of their facemask.
See photos below: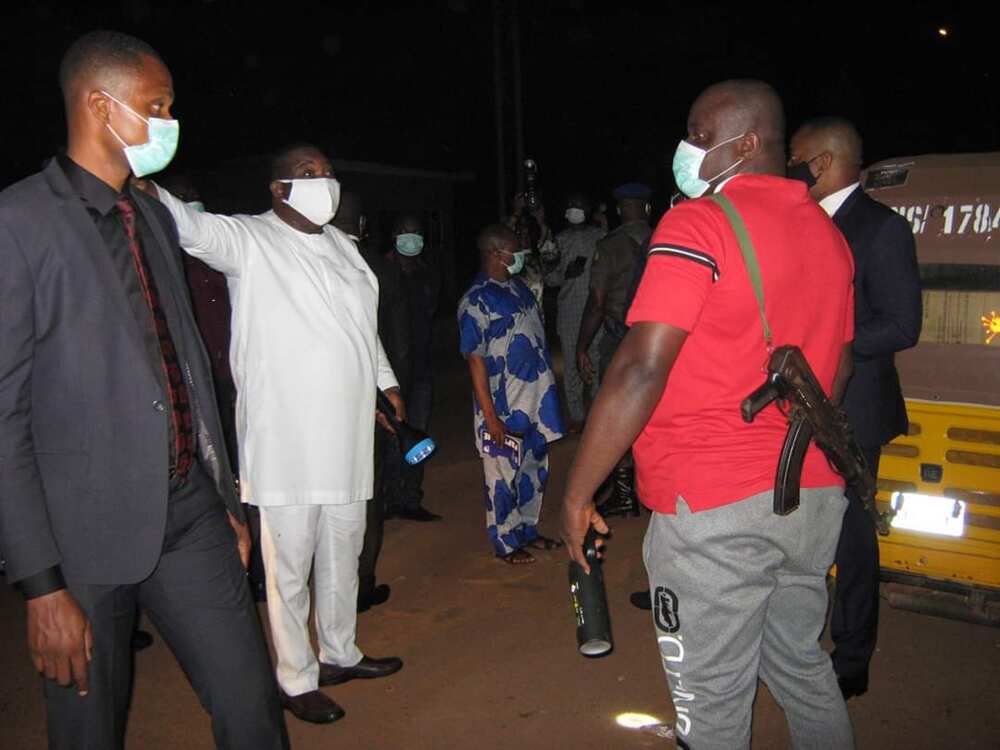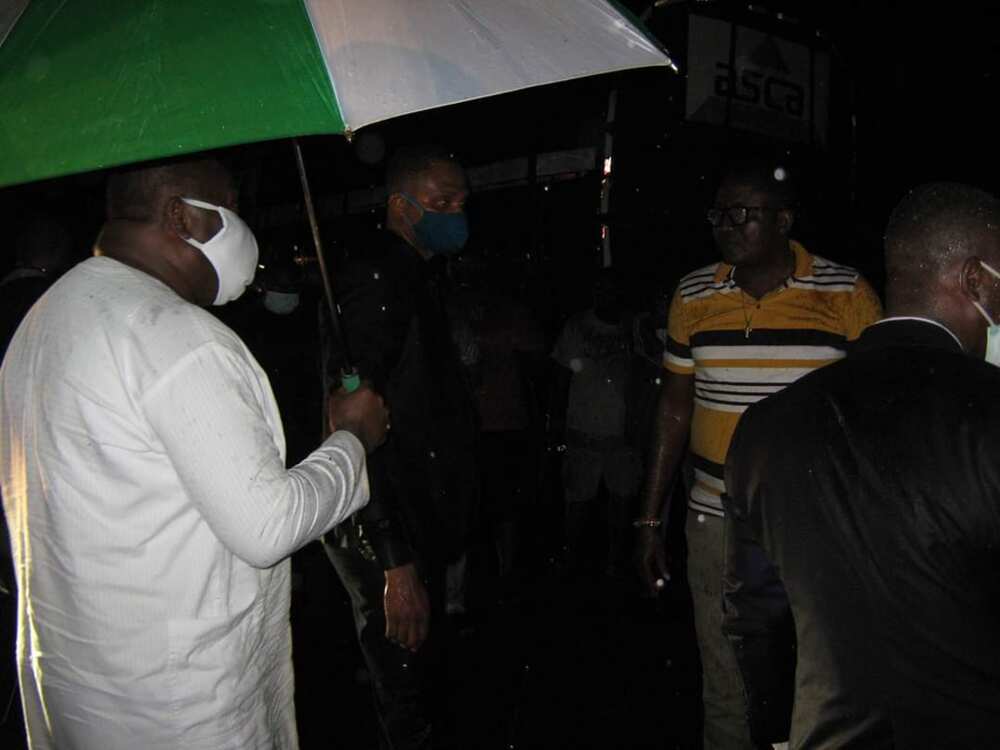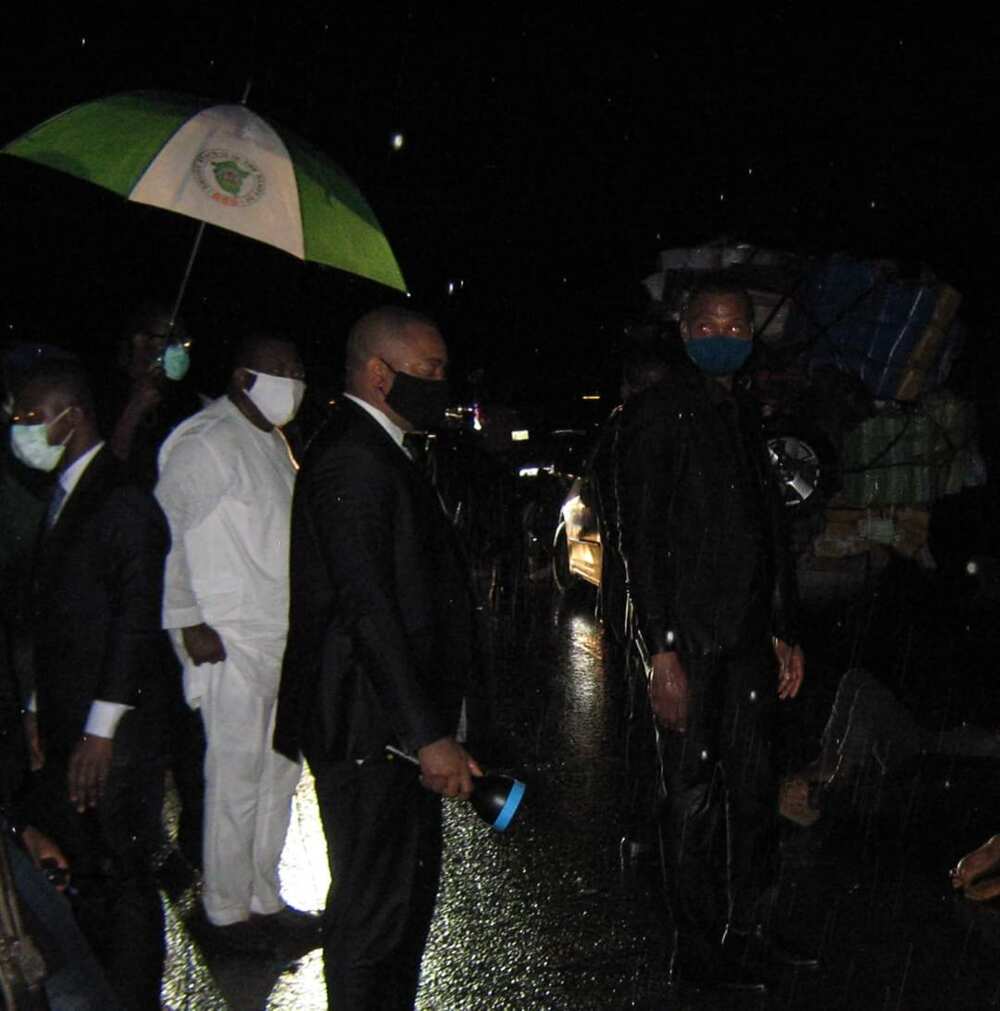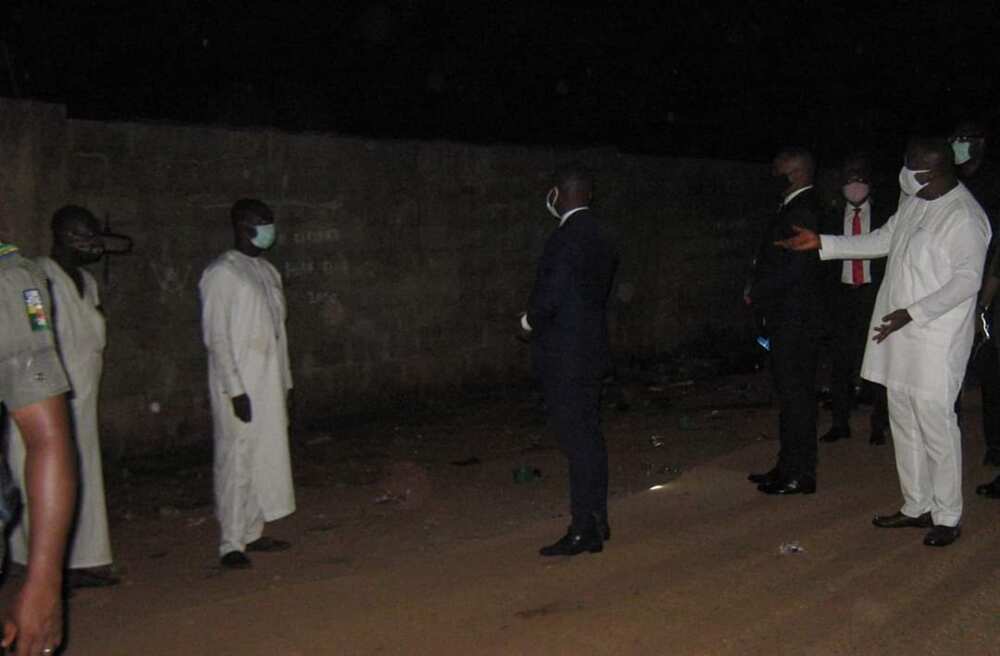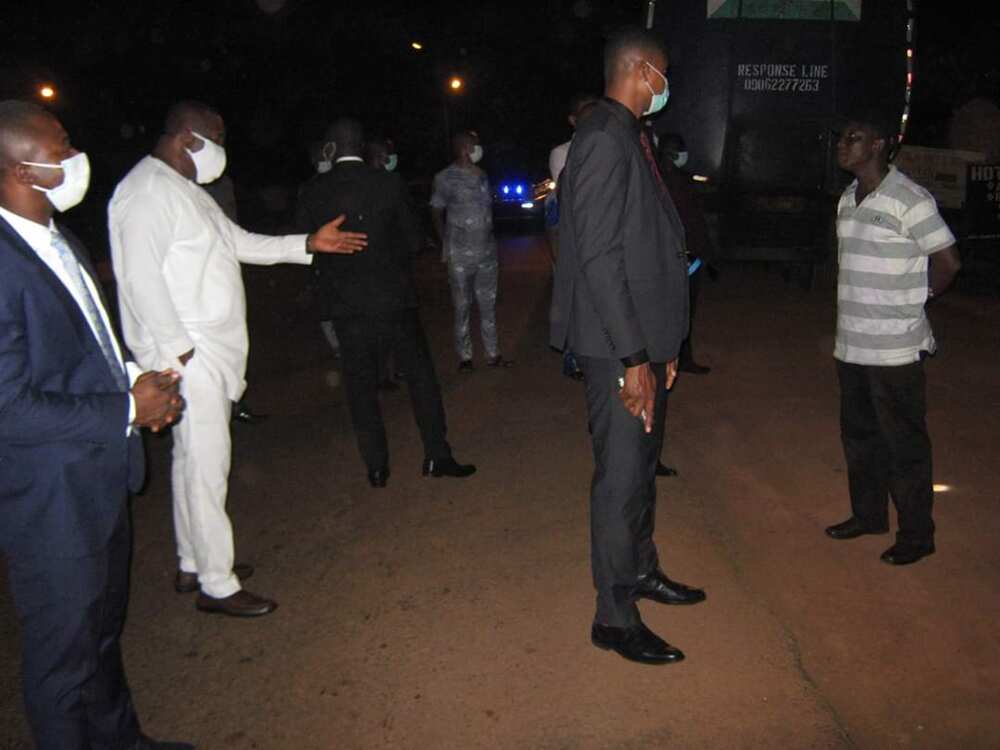 Enugu state is in the hands of God!
[Sponsored]