Budweiser, the King of Beers, from the stables of International Breweries Plc., is out with 'Naija Bar Rescue', an initiative designed to help sustain and keep bars and restaurants in the country alive, during and after the COVID-19 lockdown.
With your N1,500 you can help to save a bar during this pandemic. All you have to do is buy a gift voucher now and use it later when your favourite bar reopens. When you buy a 1500 naira gift voucher, Budweiser will match your voucher with another 1500 naira and give the full amount to the bar of your choice.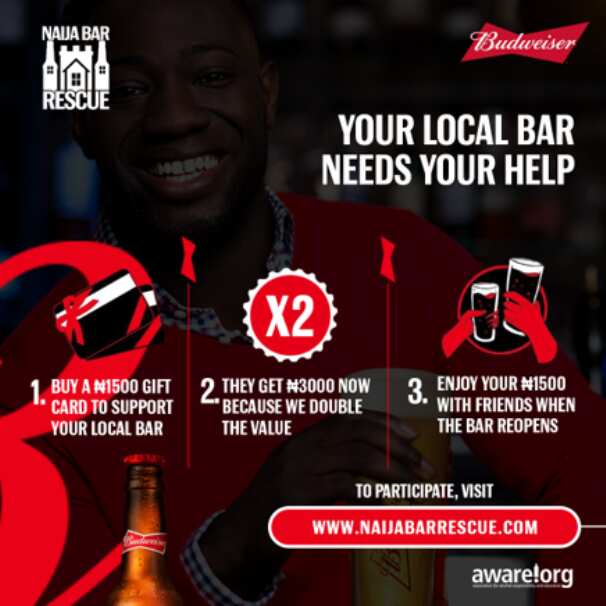 Visit www.naijabarrescue.com to learn more and be part of this initiative to save bars and positively contribute to the Nigerian economy as these bars are a part of the micro, small and medium enterprises which contribute to economic growth.
[Sponsored]