Pablo Schreiber bio: height, net worth, kids, movies and TV shows
If you have watched American Gods on Starz, you should know Pablo Schreiber for his character, Mad Sweeney. He is also famous for his role on Orange Is the New Black as George "Pornstache" Mendez, for which he got a nomination for a Primetime Emmy award.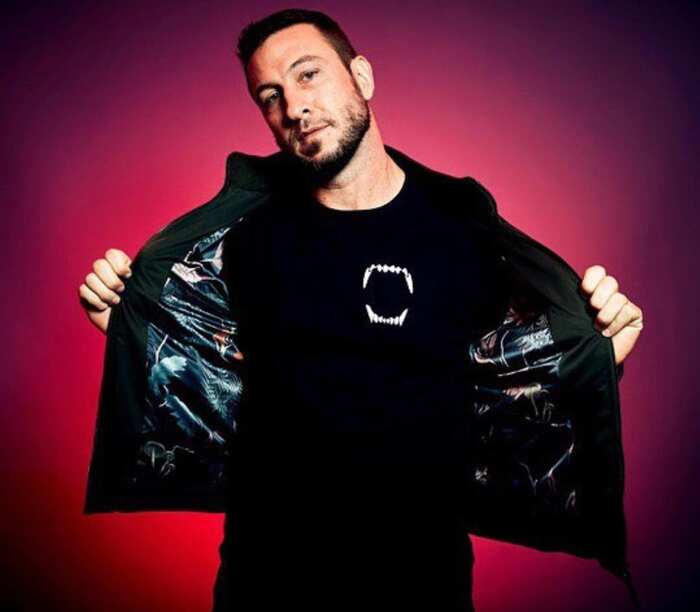 Schreiber is one of the most famous Canadian-American actors. As an award-winning actor, he has featured in several movies and TV shows, including The Wire and Awake and Sing! Pablo and Liev Schreiber, one of the famous Hollywood actors, are half-brothers.
Profile summary
Full name: Pablo Tell Schreiber
Place of birth: Ymir, British Columbia, Canada
Profession: Actor
Date of birth: 26th of April, 1978
Age: 42 years old
Zodiac sign: Taurus
Religion: Christianity
Nationality: United States of America
Relationship status: Divorced
Residence: Los Angeles, USA
Height: 6 feet and 5 inches (1.96 m)
Parents: Tell Carroll Schreiber and Lorraine Reaveley
Half brother: Liev Schreiber
Background information
Pablo is a Canadian-American actor who was born in Ymir, British Columbia, Canada, to Canadian body-based psychotherapist Lorraine Reaveley and actor Tell Carroll Schreiber. Pablo's father is known for his love for literature. This was why he named Pablo after Pablo Neruda, a Chilean poet.
When Pablo was six months old, he moved to a rural community in Winlaw, British Columbia, with his family. When he clocked 12, his parents separated and after then, he relocated with his father to Seattle, Washington.
As for his education, after high school, Pablo started learning at the University of San Francisco. While there, he was desirous of winning a spot in the school's basketball team, but his dream did not live to see the light of the day.
Later, he transferred to Carnegie Mellon University in Pittsburgh, Pennsylvania, and there, he graduated with a degree in theatre, in 2000. Liev and Pablo Schreiber's interest in acting are said to have been influenced by their father's career. Sharing his experience as an actor, Schreiber once said:
Acting is a hard way to make a living, and there's a kind of dark, somewhat seedy side to the whole aspect of fame and celebrity that's not really something I would want for my child - or want him to want, if that makes any sense.
How old is Pablo Schreiber?
The Canadian-American actor Pablo Schreiber age is 42 years. He was born on the 26th of April, 1978.
How tall is Pablo Schreiber?
Pablo Schreiber height is 6 feet and 5 inches, which is equivalent to 196 centimetres.
Is Pablo Schreiber related to Liev Schreiber?
Pablo and Liev Schreiber are half brothers. Liev is from Tell's union with his first wife. Isaac Liev Schreiber is an American actor, director, screenwriter, and producer, and has appeared in several independent films.
Schreiber's career
Schreiber started acting by taking up minor roles in films. He played a character in films like Bubble Boy and The Mudge Boy. In the second season of The Wire, he starred as Nick Sobotka. Apart from that, Pablo had a recurring guest role as serial rapist William Lewis on Law & Order: Special Victims Unit.
He landed a role in the Off-Broadway play Gruesome Playground Injuries at Second Stage Theatre in 2011, and later in season 7 of Weeds. In Weeds, he starred as Demetri Ravitch, a drug supplier to Nancy Botwin. That same year, on BuddyTV's list of TV's Sexiest Men of 2011, he took the 77th spot.
After starring in Reasons to be Pretty at MCC, he was honoured with the Drama Desk Award. He took up the role of George "Pornstache" Mendez in October 2012 on the Netflix original drama series Orange Is the New Black.
Interestingly, after he played a character in Orange Is the New Black, during the 2014 Young Hollywood Awards, he bagged the We Love to Hate You Award. Then in 2015, he got a nomination for a Primetime Emmy under the category of Outstanding Guest Actor in a Drama Series.
In the upcoming Halo live-action series, he played as Master Chief.
Pablo Schreiber movies and TV shows
Since he started acting, the Canadian-American actor has featured in several movies and TV shows. Some of Pablo Schreiber movies include the following:
American Gods (2017-2020) as Mad Sweeney.
Defending Jacob (2020) as Neal Loguidice.
Lorelei (2020) as Wayland.
Orange Is the New Black (2013-2019) as George 'Pornstache' Mendez.
First Man (2018) as James Lovell.
Skyscraper (2018) as Ben.
Beast of Burden (2018) as Bloom.
Den of Thieves (2018) as Ray Merrimen.
Big Bear (2017) as Dude.
Thumper (2017) as Wyatt Rivers.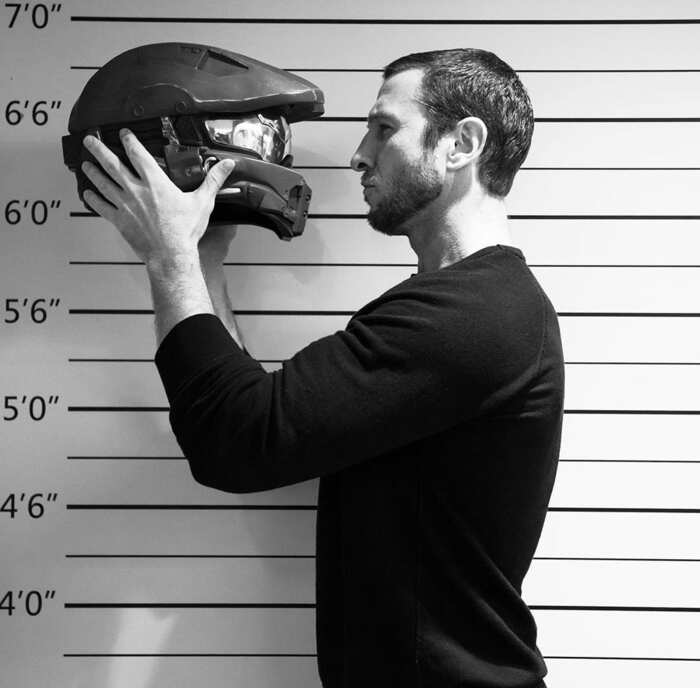 13 Hours (2016) as Kris 'Tanto' Paronto.
The Brink (2015) as Zeke Tilson.
The Dramatics: A Comedy (2015) as Bryan Macy
Law & Order: Special Victims Unit (2007-2014) as William Lewis and Dan Kozlowski.
Fort Bliss (2014) as Staff Sergeant Donovan.
Preservation (2014) as Sean Neary.
Ironside (2013) as Virgil.
Muhammad Ali's Greatest Fight (2013) as Covert Becker
White Collar (2013) as JB Bellmiere.
Made in Jersey (2012) as Luke Aaronson.
Weeds (2011-2012) as Demetri Ravitch.
Person of Interest (2012) as Tommy Clay.
A Gifted Man (2011-2012) as Anton Little Creek.
Lights Out (2011) as Johnny Leary.
The Good Wife (2011) as Gregory Mars.
Happythankyoumoreplease (2010) as Charlie.
Medium (2010) as Jeremy Kiernan.
Three Rivers (2009) as Nick.
It's Always Sunny in Philadelphia (2009) as Ricky Falcone.
Numb3rs (2009) as Tal Feigenbaum.
Tell Tale (2009) as Bernard Cochius.
Breaking Upwards (2009) as Turner.
The Beast (2009) as Officer Delaney.
Favorite Son (2008) as David.
Law & Order (2006-2008) as Sean Hauser and Kevin Boatman.
Life on Mars (2008) as Kim Trent.
Nights in Rodanthe (2008) as Charlie Torrelson.
Army Wives (2008) as Tim.
Fear Itself (2008) as Mattingley.
Vicky Cristina Barcelona (2008) as Ben.
Dirt (2008) as Jason Konkey.
The Wire (2003-2008) as Nick Sobotka.
Law & Order: Criminal Intent (2005-2007) as TJ Hawkins.
Manhunt 2 (2007): He voiced Asylum Staff in the video game.
The Black Donnellys (2007) as Mitchell Carr.
Into the Fire (2005) as Sandy Manetti.
Lords of Dogtown (2005) as Stecyk.
Invitation to a Suicide ( 2004) as Kazimierz "Kaz" Malek.
The Manchurian Candidate (2004) as Eddie Ingram.
A Painted House (2003) as Hank Spruill.
The Mudge Boy (2003) as Brent.
Bubble Boy (2001) as Todd.
How much is Pablo Schreiber worth?
Pablo Schreiber net worth is estimated at $4 million. He has recorded considerable success in his career. Little wonder he has made this much since he started acting.
Pablo Schreiber dating history and kids
Pablo Schreiber wife was Jessica Monty, a yoga teacher. They married in 2007 before she went on to file for divorce in 2014 on account of irreconcilable differences. Pablo Schreiber kids, Timoteo and Dante, are from the union.
So, is Pablo Schreiber single? Yes, he is single. Currently, there is no information made available to the public on who Pablo Schreiber girlfriend is.
The impact of Pablo Schreiber on Hollywood is evident. He is currently single and seems to be focussing on his career. Fans are hopeful of more wins for the Canadian-American actor.
Source: Legit.ng