Editor's note: The fisheries subsector of Nigerian agriculture is an essential tool for rural development through its provision of income, high-quality protein, and socioeconomic development of the state.
In this investigation sent to Legit.ng, a Lagos-based journalist and social commentator, Ruth Akinwunmi-King, x-rays the effects of fish migration on Lagos economy.
PAY ATTENTION: Click "See First" under the "Following" tab to see Legit.ng News on your Facebook News Feed!
The times are bad, real tough for local fishermen in Lagos state. No thanks to the activities of poachers.
Fishermen are finding it difficult to feed their family members and meet their other basic needs like educating their children and taking care of their health.
Foreign poachers who are allowed to fish unhindered are dealing a dangerous blow to the economy of individual fishermen and that of Lagos state in particular and the country in general.
Lagos state has been losing billions of naira that could have accrued to it as income. The poachers have stollen the fishes, sell, and make money in their countries at the expense of the Lagos economy without paying tax.
Local fishermen who have no resources to buy big trawlers to fish in the high sea and no assistance from the government have no choice but to relocate to other states to carry out their trade as there are little or no fishes in the shallow water.
Some of those that relocated to other states came back with tales of woes such as little or no catches, bad fishnets, and some never returned alive.
Lagos state with an estimated population of 22 million people have a fish demand for 374,000 metrics. Its fish production figure stands at 155,262 metric tons per annum.
Findings indicate that many local fishermen have not been to sea in recent times due to the presence of Marine police officers whom local fishermen alleged of torturing them.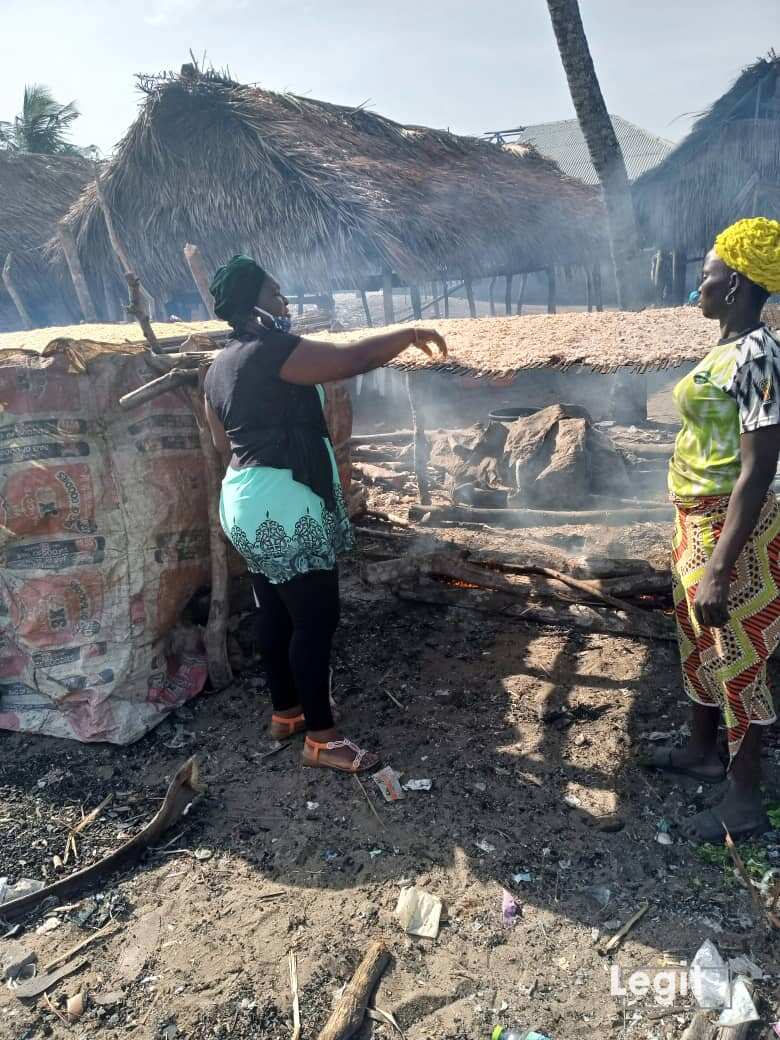 The president of Lagos state fishermen, Chief AbdulRafiu Atobajeun, explained that many fishermen have changed locations in a bid to get good catches due to the unchallenged poaching of fishes by foreign vessels.
"We are not having a good time this season as many of our men have moved away from their base to other locations just in search of livelihood, we are faced with fish scarcity as the dredging by the Dangote Group has caused a lot of damage to the waters and coastal migrant fishermen, mostly from Benin and Togo come to cart away the fishes (fingerlings)," he said.
Chief Atobajeun claimed that Lagos water has the best fishes but the dredging at the Lekki Free Trade Zone has caused pollution and scarcity of fishes.
He added: "Most of our men are threatened and tortured when they manage to reach the deep sea, some do not come back home, while others come back with injury on their bodies, we get good fishes in our community that houses more than forty fishing community."
Chief Atobajeun added that the existing fishing laws are not properly implemented as they are ready to support the move to domesticate the Voluntary Guidelines for Securing Sustainable Small-Scale Fisheries and resource management.
The chairman, Fishermen Association in Akodo area, Alhaji Ajaiyi Nosiru, said for over thirty-eight years of his fishing experience, things had never been so bad for local fishermen in the state.
Alhaji Nosiru said that they are also restrained by a massive pipeline in the water which makes it difficult for small canoes to cross over to the deep sea to fish.
"This is hard times for us as local fishermen many of our small canoes are damaged and cannot go to the high sea, our fishnets cost over one hundred thousand nairas to fix when its damaged.
"The challenges we are faced with now is the migration of local fishermen who leave their families for days and go to other communities and state to get fishes, this has led to shortage and extinction of some fish species in Lagos waters."
The woman leader of the fishing community and a fishmonger, Mrs. Jumoke Shittu said that they cannot afford a good meal for their family since the lockdown and their husbands are unable to go to sea. She said that the little catch they managed to make cannot even get to the main market due to bad roads.
Mrs. Shittu noted that some of the men who go to sea risk their lives to do so just to keep their families out of hunger thus, making the women the breadwinners of the family.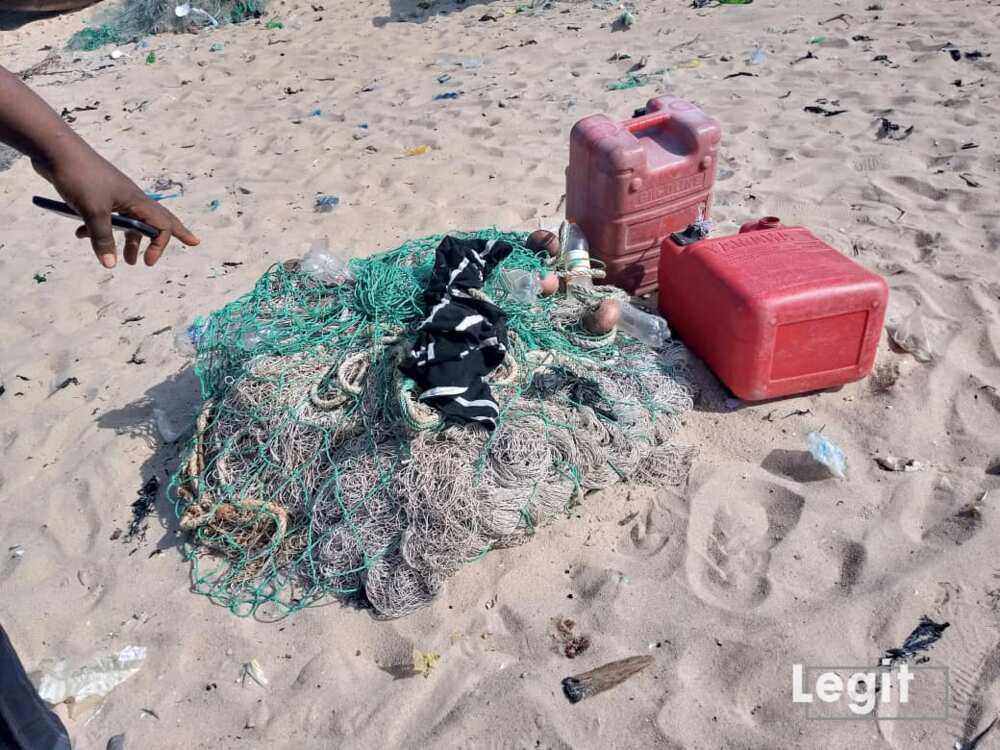 "The suffering is much for us as women, we manage to get a loan from cooperative to sustain our business and our husbands are always away for a long time, some never return back," she said.
Bunmi Kehinde said their husbands presently harvest more of crayfish and crabs due to the non-availability of good fishes.
"The main challenge we have now is that we now harvest the only crayfish and few fishes are caught by the men, we smoke them in a very unhealthy environment with our local ovens, nothing is working well here as the fishes have moved to better areas due to the big pipes and machines in the water," she said.
Youth in the community, Samson John, said that for more than two years fishing activities have been affected badly, with deaths been recorded.
He said: "The government should help assist the local fishermen with at least five major trawlers to go far into the high sea, most of their children are out of school as many cannot afford school fees and some are battling with malnutrition."
Madam Ajara Aliu while drying her crayfish under the hot local oven said women who are fishmongers are not enjoying the trade as their husbands move on the water hoping to bring back good catches some for several days as there is a scarcity of fishes in the community.
"It is what we see we sell, as women we manage the home front when the men are on the sea, through our working condition is still low, many of our men are beaten on the water, the machine village is filled with bad engines from canoes of our husbands who managed to come back to land, we also manage the home front once our husbands are on the sea."
A fisherman, Kehinde Shamura lamented that their lives are in danger on the high sea aside the activities of illegal foreigners who cart away fingerling from our waters and we are left with nothing but broken nets and bad catches.
"Our families are feeling the pains more, aside from that we fishermen support the growth of the Lagos economy, the laws are not well enacted to help the fishing activities in Lagos.
"We face danger and our military men on the waters that should safeguard us deal badly with us as we are beaten on the sea, that is why we move from our base to other locations to fish and survive with our families.
"The government needs to help us and we are ready and pushing for the domestication of the fishing voluntary guideline that will give a face to legal fishing in Africa as we enjoy what we do as local fishermen," he noted.
Temi Turo, a member of the Lagos state Fishermen Society, said they have written many letters to the state and federal government on the need to stop the illegal activities of foreigners that come with pair trawlers that fish away fingerlings from the Lagos lagoon.
He said: "Illegal activities happening on Lagos waters is not accepted anywhere around the world, in Gabon, Ghana, Morocco, and other Africa countries, if they allow this to continue Lagos will lose all its fishes.
"Some fishermen have left the job, around 1990 half of the fishes consumed in Lagos state were gotten from the Lagos Lagoon, this is affecting the economy of the state, we want it to stop and we are pushing for the domestication of the voluntary guideline to also help stop illegal migration and fishing."
A fish conservation expert, Emmanuel Babatunde, noted that the government needs to pay more attention to conservation to help reduce the migration of fishes and the fishermen who carry out fishing activities on Lagos Lagoon.
PAY ATTENTION: Get the Latest Nigerian News Anywhere 24/7. Spend less on the Internet!
"The state fishing communities are gradually going into extinction as they are being chased away by urbanisation and the upspring of the new Lagos plan."
Babatunde stated that fish migrate by traveling long distances moving from place to place in search of food and for breeding once their habitat has been taken over.
"This movement also takes the local fishermen away from their fishing communities to make good catches and continue with their activities," he added.
The chairperson of Ship Owners Forum, Barrister Margaret Onyema-Orakwusi, said that the activities of fish poachers on Nigerian waters are causing a lot of damage to fishing activities in Lagos.
She explained that there is a need for regional cooperation to tackle the menace of illegal fishing, as it is unacceptable to have foreigners invade our waterways and poach fish.
"These poachers come into Nigeria waterways, steal fishes, in the name of fishing and sell them to the international community without following the rules and regulation of fishing activities in the world."
She called on the European Union and the United Nations to come to the rescue of local fishermen in African by ensuring that the activities of the poachers are checked.
The permanent secretary, Lagos state ministry of agriculture, Shakirudeen Onasanya, said the ministry has implemented programmes and projects that would upscale fish production and harness the enormous economic opportunities available in the agricultural value chains in the state.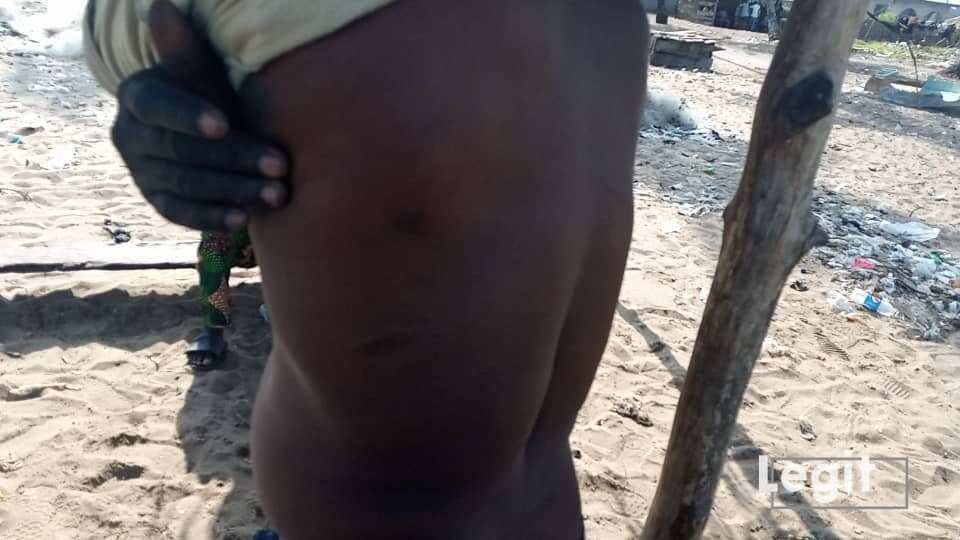 While admitting that there is still much to be done if the goal of making the state self-reliant in fish production is to be achieved, the permanent secretary called for collaborative efforts between the private sector and government in the development of Agricultural Value Chain bearing in mind that the task of food production for Lagosians is quite enormous and as such should not be left to the government alone.
Meanwhile, Legit.ng had previously reported that Nigerian farmers and stakeholders in the agro-sector, have warned that the country is in danger of food shortage as the COVID-19 pandemic hits hard on farmers and the agricultural sector.
NAIJ.com (naija.ng) -> Legit.ng Same great journalism, upgraded for better service!
Coronavirus: Yam, rice and garri are the main food selling - Market women | - on Legit TV