Pasha D. Lychnikoff biography, parents, wife, movies, career
The popular actor Pasha D. Lychnikoff comes from Russia, and he has already established a name for himself in the American movie industry. His charisma and natural talent make the viewers enjoy watching him on screen. What is the story behind this TV star's success?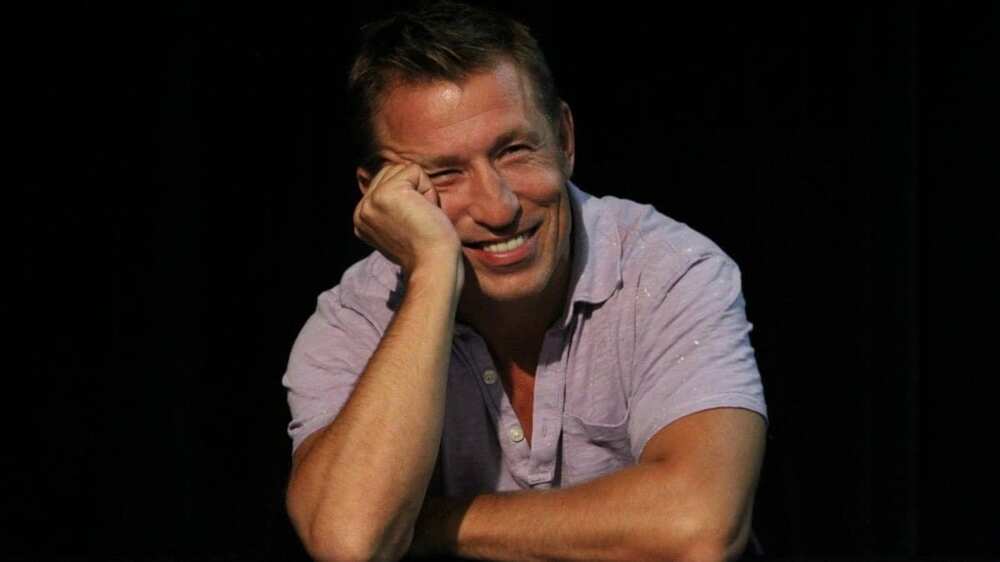 Ever since he was a young man with plenty of ambition, Pasha D. Lychnikoff worked hard to become an actor. Today, he has a lot of impressive experience in various productions.
Profile summary
Full name: Pavel Dmitrievich Lychnikov
Birthday: February 16, 1967
Age: 53 years old
Height: 5 feet 10.5 inches (1 m 79 cm)
Nationality: Russian-American
Birthplace: Moscow, RSFSR, USSR (now Russia)
Occupation: Film, theatre, and voice actor
Wife: Katia Lychnikova
Children: 1 son
Biography
The actor was born in Moscow, Russia, which was USSR back then. Pasha D. Lychnikoff ethnicity is Russian, but he later gained American citizenship.
There is not much information about Pasha D. Lychnikoff parents, his family, and his childhood. However, he has a younger brother Peter, who is a talented hockey player. Their mother had turned 80 years old in 2017, and the family threw a celebration for her.
It is known that the actor was born and raised in Moscow, and after finishing school, he applied for all the universities where it was possible to study Theatre Arts. He was successfully accepted into the Russian Institute of Theatre Arts (GITIS), where he was a diligent and passionate student.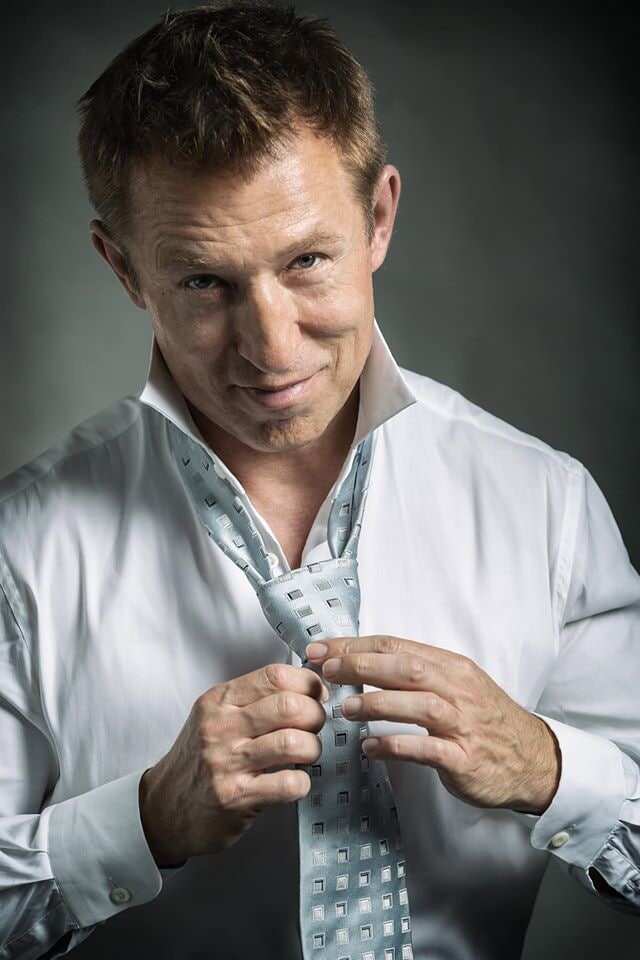 During his time at the university, he debuted as an actor in a few classical Russian plays, such as "The Government Inspector" by Nikolai Gogol and "Crime and Punishment" by Dostoyevsky.
After graduating, it was hard for him to find acting jobs, so he decided to go to the United States and try his luck there. It was hard for the young man because he barely had money and knowledge of English, but he got lucky. He met the professional boxer Jonathan Banks, who gave him support.
Eventually, he started working and got private lessons from the famous tutor Gary Austin. He ended up getting the American citizenship and moving to Hollywood. He debuted in 1996 when he got a role in the TV series "NYPD Blue". After that, he got multiple roles in various movies and television series.
Pasha D. Lychnikoff movies and TV shows
The debut of this talented actor took place in 1992 when he appeared in the Russian film "Yad skorpiona". Since then, he portrayed roles in multiple movies, some of which are quite famous. For instance, he appeared in "Air Force One", "Playing God", "Trade", "Charlie Wilson's War", "Cloverfield", "Indiana Jones and the Kingdom of the Crystal Skull", "Mia and the Migoo", "Star Trek", "Chernobyl Diaries", "A Good Day to Die Hard", and "Rage". His last work so far was the 2018 romantic crime thriller "Siberia".
Pasha D. Lychnikoff TV shows roles were mostly for a few episodes. He appeared on a few popular shows, such as "The Big Bang Theory", "Eagleheart", "New Girl", "NCIS: Los Angeles", "Shameless", and many others. His most popular television role, however, was on the series "Deadwood", where he portrayed the telegraph operator Blazanov.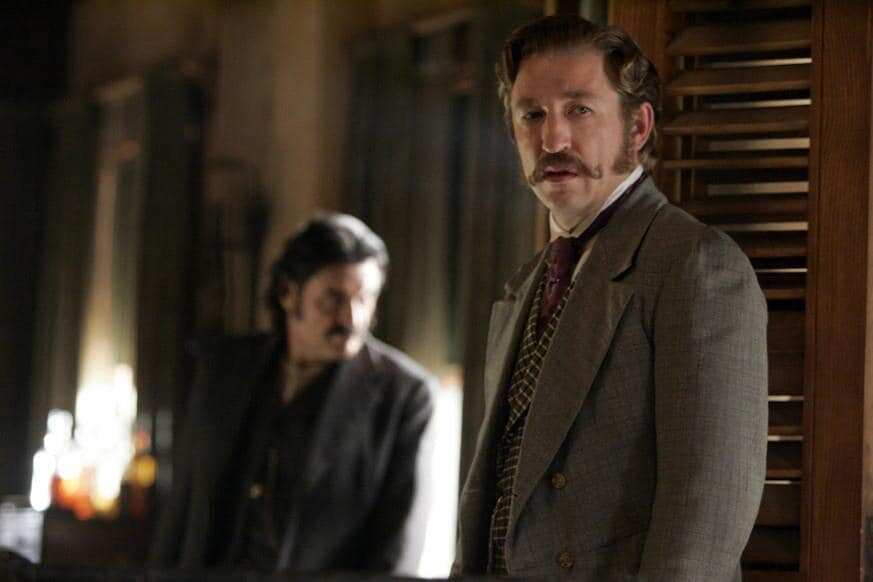 He does not only star in the American shows, but also in the Russian ones. For instance, he is known as Misha Buddhist in the hit series "Fizruk".
In addition, he was a voice actor in various video games. One of these was the "Battlefield" series, where he gave his voice to Dimitri "Dima" Mayakovsky.
Pasha D. Lychnikoff height
The height of this gifted actor, according to his IMDb profile, is 5 feet 10.5 inches, which equals 1 m 79 cm. Therefore, he is rather tall.
Pasha D. Lychnikoff tattoos
It is unclear whether the man has any tattoos. He has never spoken publicly about any ink art on his body or its meaning.
Pasha D. Lychnikoff and wife
For a long time, the personal life of this actor has been under wraps. He is a rather private person and prefers to focus on his work instead of sharing a lot of facts about his family. In his interviews, he usually talks about movies and professional moments.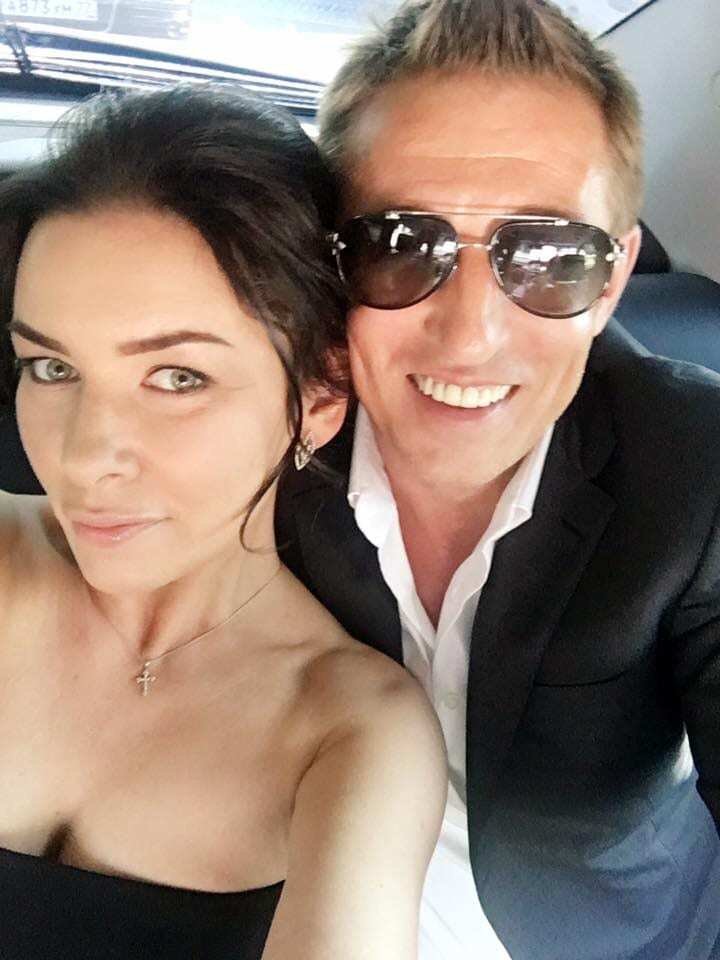 However, the media found out that he has a wife. The news surfaced when Pasha D. Lychnikoff and wife Katia appeared together at the red carpet. Katia seems to prefer staying away from the limelight, so not much is known about her background. Apparently, the movie star also has a son.
The story of Pasha D. Lychnikoff is quite inspiring, as he was a young boy with a dream to become an actor, and eventually, it came true. Now, he appears in the most successful Hollywood productions alongside famous celebrities.
Source: Legit.ng